As we progress closer and closer to the 25th Annual Children's Hospital of Orange County (CHOC) "Walk in the Park," we'd like to share some insight on this year's ambassador, Mac Christman.
Mac, who is a current freshman at Tesoro High School, has had a history with CHOC. He enjoys sports such as football and baseball. His number one team picks include the Anaheim Ducks, the Los Angeles Angels of Anaheim and the Pittsburgh Steelers. With his love of sports, Mac joined his school's cross country and track team, partaking in runs like the mile and two mile. Mac is also a fan of video games and being with family and friends.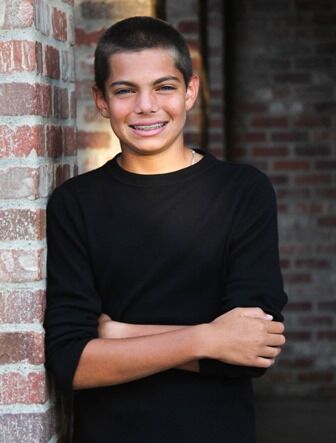 Born with form Spina Bifida, CHOC has helped Mac with many operations and procedures throughout the years. He has not and will not let his medical issues get in the way of who he is.
As a family and team, the Christmans have participated in the CHOC Walk for the past 15 years. Not only to show thanks for all their support, but also to raise awareness for this wonderful hospital.
The CHOC Walk website shared this video below.
Set to take part one day before the CHOC Walk, October 10, the CHOC Ambassadors Luau will be hosted at the Disneyland Hotel. This event will include fun activities and a Polynesian themed dinner. The following day, teams from all over will attend the CHOC Walk. Mac, along with his family, will be in attendance showing support for the cause.
If you would like to donate to the CHOC Walk, you can sponsor teams like DAPs Magic, individual walkers or use the "Sleeping Bear" option. All money and proceeds will go towards the hospital.
The 25th CHOC Walk will begin at 6:30 a.m. on October 11. If you would like more information on this event, please click here. See you on the course!