Ahoy! The Disney Cruise Line has officially announced ports and itineraries early 2017. Let's take a look at these fun trips.
Disney Parks Blog shared the run down on what guests can look forward to. Also, just a heads up, these trips will be available for booking starting on October 8, 2015.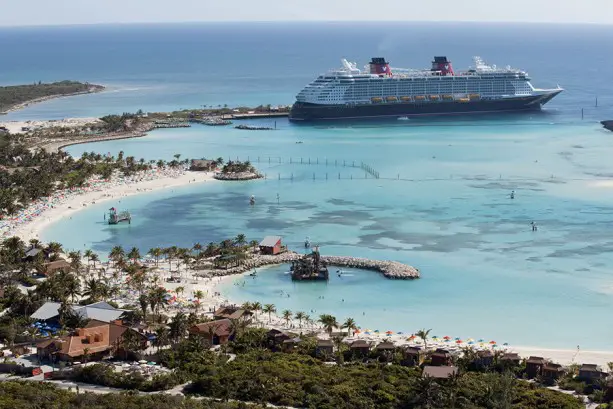 Ports for early 2017 include Port Canaveral, Miami, San Juan and Galveston. Cruise ships including the Disney Magic, Disney Wonder, Disney Fantasy and Disney Dream will all offer various trips. A few destinations for these trips include the Bahamas and the Caribbean. Also, Disney's very own Castaway Cay!
Port Canaveral
With three Disney ships in port and cruises spanning three, four and seven nights, you have a full menu of options from Port Canaveral in early 2017. The best part? Every sailing includes a day at Castaway Cay!
The Disney Fantasy will continue to sail seven-night Eastern and Western Caribbean voyages, while the Disney Dream continues on three- and four-night cruises to Nassau and Castaway Cay. Beginning January 29, the Disney Wonder will alternate similar three- and four-night itineraries.
Miami
To kick off 2017, the Disney Magic continues sailing from Miami with three-, four- and five-night voyages to the Bahamas, plus select five-night Western Caribbean cruises, through March 31.
Again, Castaway Cay awaits guests aboard every one of these Disney Magic sailings! Other Bahamian ports of call include Nassau and Key West, while a stop in Grand Cayman or Cozumel headlines the Western Caribbean itineraries.
San Juan and Galveston
From San Juan, the Disney Magic sets sail on four seven-night cruises to the Southern Caribbean. Departing April 9, 16, 23 and 30, this limited-time engagement includes calls on Barbados, St. Lucia, Martinique, Antigua and St. Kitts.
The Disney Wonder completes a season in Galveston with two seven-night Bahamian voyages to Key West, Castaway Cay and Nassau on January 6 and 13. From there, the ship embarks on a six-night journey to San Juan on January 20 with stops in Cozumel, Grand Cayman and Falmouth, Jamaica.
On January 26, a three-night cruise aboard the Disney Wonder takes guests from San Juan to Port Canaveral, just an hour away from Walt Disney World Resortmthe perfect stop for a fairytale land-and-sea adventure.
If you are interested in any of these options and would like to know more, please click here. Which one is your dream vacation?