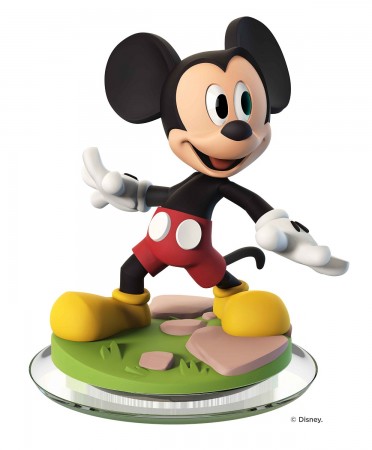 Welcome to the 2nd episode of DAPs Magic Infinity & Beyond. In this series, Danie explores and shares with viewers the magic of Disney Infinity and then goes beyond! See what we did there!? ;)
Episode 2
This episode of has Danie unboxing Mickey Mouse from Disney Infinity 3.0. Along the way she discovers an interesting bit of trivia about the writing on the back of the box, a mistake perhaps? It should also be noted that this Mickey Mouse only will work with Disney Infinity 3.0 and not earlier versions of the game.
As an added bonus, she also unboxes the D23 Expo exclusive King Mickey Costume Disc. This was incredibly popular and a huge thank you to Annie for getting it! Danie of course does this wearing her Ariel (The Little Mermaid) onsie from Target and is joined by her cat.
We hope you find this episode of DAPs Magic Infinity & Beyond interesting and helpful. Please leave a comment for Danie and give her feedback on how she did and what you would like to see her cover in the future! Please also subscribe to our YouTube channel and keep up to date on future video releases by Danie on the DAPs Magic channel! The playlist for DAPs Magic Infinity & Beyond can be found here.