Steven Spielberg's DreamWorks is parting ways with Disney. The change will happen once the current distribution contract that began in 2009 ends next year. Disney will distribute two more films, (Bridge of Spies on Oct. 16, 2015 and The BFG on July 1, 2016) before the deal concludes.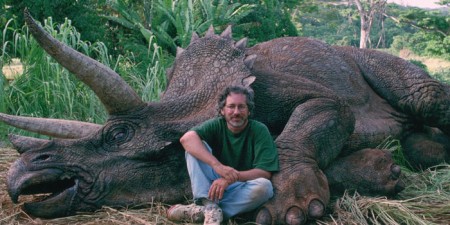 The success of Jurassic World has put Steven Spielberg in a very powerful negotiating position as he decides who will distribute future DreamWorks films. Currently sources are telling The Hollywood Reporter that it is likely that DreamWorks will end up with Universal, where Spielberg has kept offices despite the Disney deal. Spielberg was also key to the success of Jurassic World for Universal and could be key for other reboots of franchises including Jaws and Back to the Future. The success of these movies could balance out the mixed results of DreamWorks in recent years as Steven Spielberg bargains for its future.
DreamWorks several has several films in production including A Dog's Purpose, The Girl on the Train, under the direction of Tate Taylor with Emily Blunt starring; and Ghost in the Shell, starring Scarlett Johansson.
Any new deal could help DreamWorks start as it begins a new chapter with new opportunities for financing. In recent years, it has relied on the Indian entertainment company Reliance for backing. However, as DreamWorks movies haven't done so well, that financing too has dried up. According to The Hollywood Reporter, DreamWorks is said to have secured funding with Jeff Skoll's Participant Media. This could lead to DreamWorks being able to finance its own films.