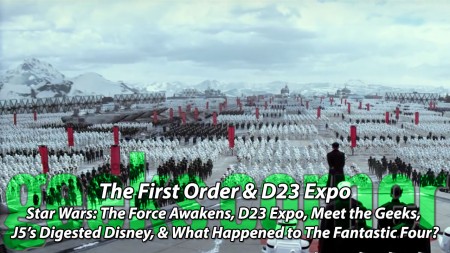 Welcome to this week's episode of Geeks Corner! What started out as seeming like a slow week has definitely ended up picking up speed as we got closer to taping time. If you didn't know, we film Geeks Corner live on Tuesday nights at 9:30 pst. All that being said, feel free to join us at https://dapsmagic.com/geekscornerlive and also join the conversation on twitter with the hashtag #geekscorner.
This week on Geeks Corner we talked about the following topics:
House of Blues Leaving Downtown Disneyland to go to Garden Walk.

Digested Disney – Johnny 5's New Show

What happened with the Fantastic Four?
We hope you enjoy this week's episode of Geeks Corner! Please take a moment to leave us a comment and let us know what you liked!
Let's go to the corner!