Soon making their way to Disney Parks shelves are that of "Disney Attractionistas." These dolls, which are 12 inches in height, are designed to fit the theme of Disney Parks attractions.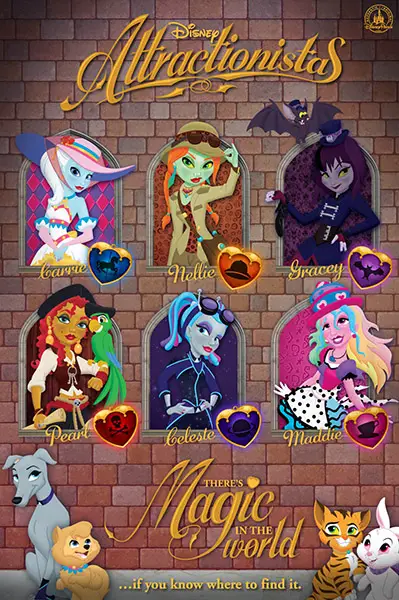 Disney Parks Blog shared a few images on these products. In the first batch of dolls to be released, the attraction themes consist of Mad Tea Party (Maddie), Space Mountain (Celeste), The Haunted Mansion (Gracey) and Pirates of the Caribbean (Pearl).
Also during the Fall season, two more dolls will also debut; King Arthur Carrousel/Prince Charming Regal Carousel (Carrie) and the Jungle Cruise (Nellie).
Be sure to keep an eye out as these Attractionistas will be available at both the Disneyland Resort, Walt Disney World Resort and even on the online Disney Store.
What are your thoughts on these dolls?