The year of 2015 is bound to be great. So to celebrate the New Year on hand, Disney Parks Blog gave a some brief insight on upcoming Disney Parks merchandise. Let's take a look at a few of the things that are to come throughout the year.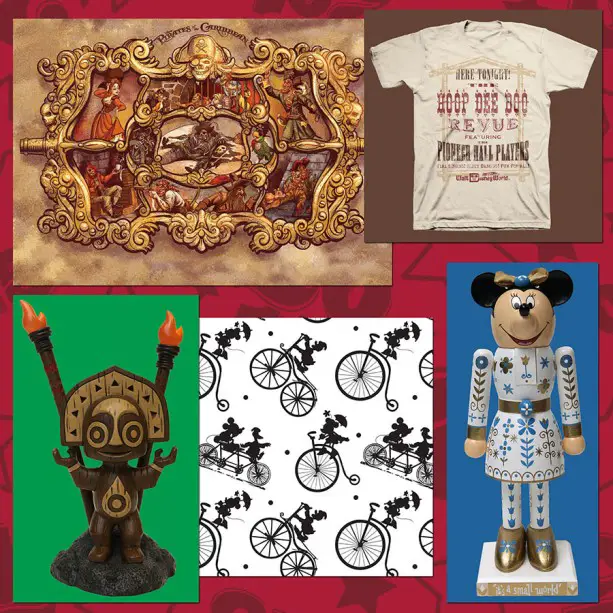 To get started, this merchandise line is going to be my favorite, I can already tell. In 2015, a Pirates of the Caribbean attraction themed line will be released! Here a variety of things will be offered, similarly to the Haunted Mansion Authentic program that rolled out in 2014. Below are a few designs from the Disney Design Group.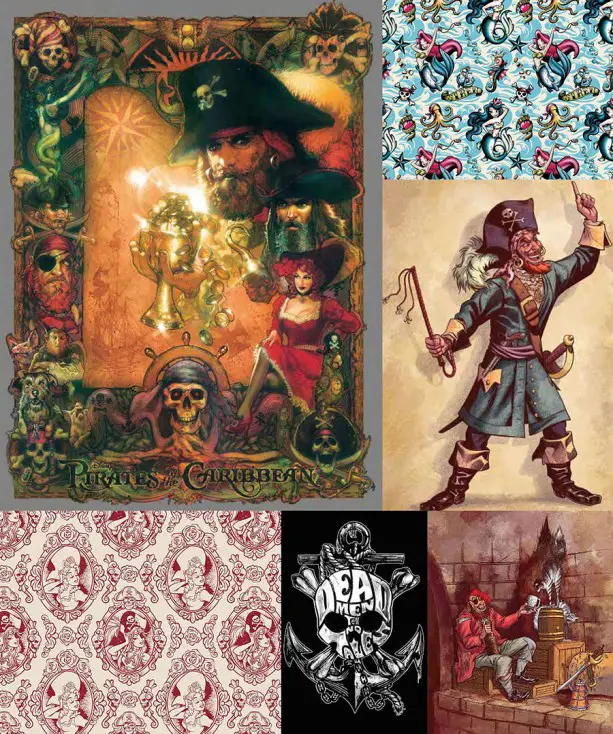 Dooney & Bourke will also be receiving a few new designs. Located in the top photo of this article, there is a black and white print containing bicycles and some very recognizable Disney characters. If you would like to see the current selection of Dooney & Bourke bags, please click here to visit the Disney Store.
If you are a fan of the Orange Bird from the Walt Disney World Resort, a few new things will also be released in the year. Here you can see that a 7 inch plush of this little cutie will make its way to shelves. Also, Orange Bird themed towel sets, salt and pepper shakers and more will be arriving in the near future.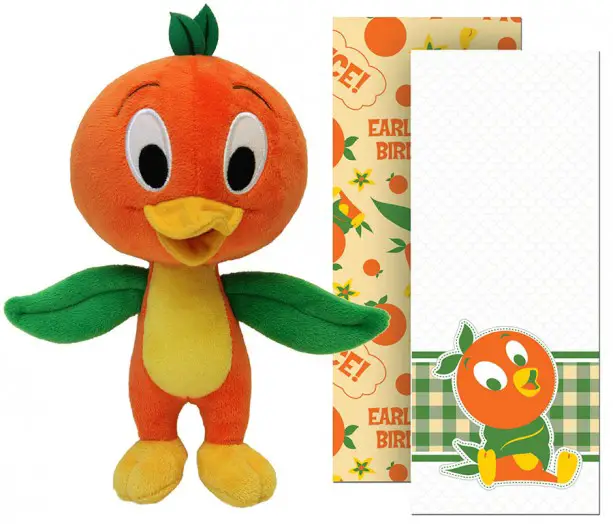 In the summer of 2015 a collection of dolls inspired by Disney Park attractions will be released. "Disney Attractionistas" will be the new line of dolls. Here is a brief sample of artwork from Disney Design Group Artist Mike Sullivan. Can you tell what two attractions these dolls in the imaged are based off of?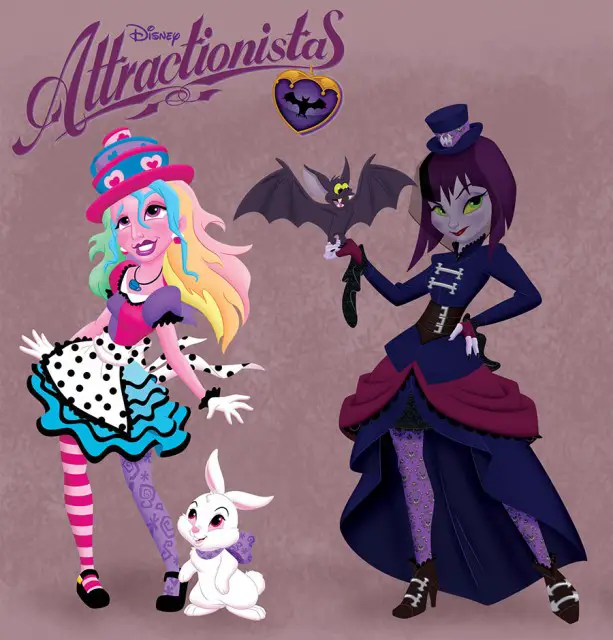 Back for another year due to popular demand, the Disney Parks Online Store Shirts will once again offer shirts with exclusive prints. As you may recall, through the year, a select image was issued to a shirt and then sold on the Disney Parks store online. In the coming weeks, from January 15 – 18, a 40th Anniversary of Carousel of Progress shirt will be released. Be sure to stay tuned for that.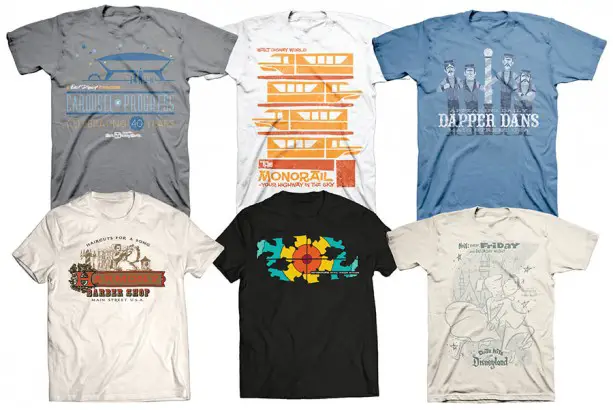 One last sneak of upcoming merchandise are that of character nutcrackers. These new nutcracker designs are inspired from themed lands and attractions at Disney Parks.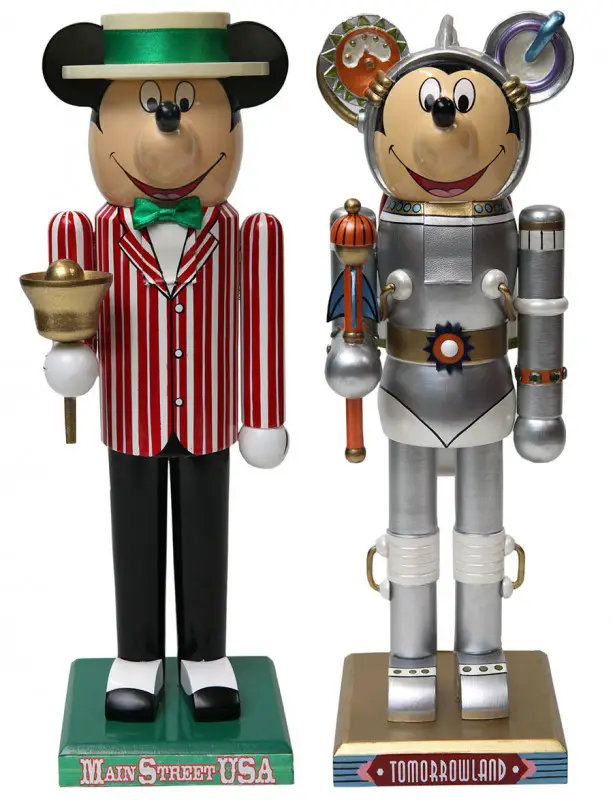 With all these new types of merchandise to be offered in 2015, is there one in particular that you find you would like? Also in 2014, was there one item you purchased at a Disney Park or the online Disney Store that you really liked?