Yummy treats will be arriving at the Disneyland Resort for the Diamond Celebration. Disney Parks Blog gave some insight on the sweet treats will surely make your mouth water.
Starting May 22, these treats will be available. For example, the lemon flavored Disneyland Diamond Cupcakes will be offered at the Jolly Holiday Bakery Café. Also an orange flavored Disney California Adventure Diamond Cupcake will be made available at Fiddler, Fifer & Practical Café.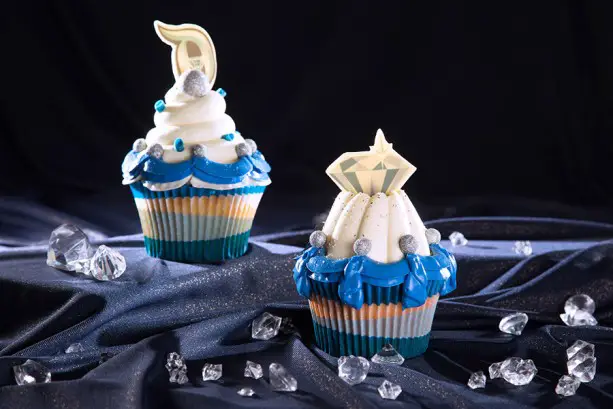 Looking for something to wet your whistle as well? Well there are plenty of new specialty drinks that can be found throughout the resort. Be on the look out for the Frozen Pomegranate Silver Sparkler at Jolly Holiday Bakery Café or the Honey Bee Frozen Lemonade from Hungry Bear Restaurant.
Also, the Lucky Fortune Tea at the Lucky Fortune Cookery and Enchanted Cherry Apple Frozen Lemonade from Troubadour Tavern.
All this and so much more will be available during the Diamond Celebration!
Which item are you looking forward to?