Announced Tuesday on Variety, Hulu has earned the rights to stream Disney Junior's "Doc McStuffin" animated series. This comes as Hulu and Disney-ABC Television Group made an agreement to allow for 'exclusive subscription video-on-demand' for the series.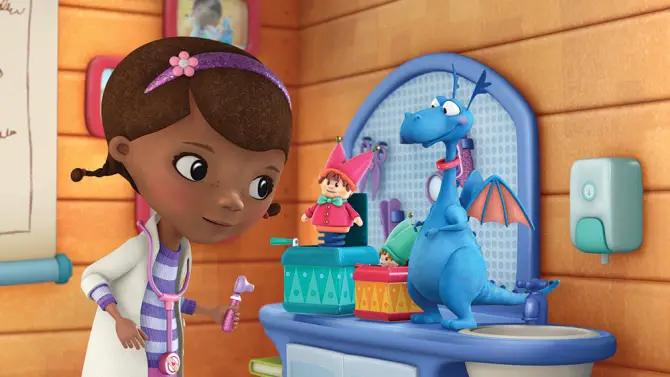 In addition to this agreement, "Bunnytown" and " Handy Manny" are also included in this contract. These three titles will be made available on the Hulu Kids section, commercial free.
Though Disney does have a larger contract with Netflix, this deal is more aimed towards the 'pay-TV window' for the series. Craig Erwich, senior VP and head of content for Hulu, had this to see on the matter, "We aspire to bring the best content to our viewers of all ages. 'Doc McStuffins' is one of the best shows for young children, and it hails from one of the top brands in children's programming. We are thrilled to offer the series, as well as the Disney Junior brand, to our Hulu subscribers."
These three series will begin streaming in the spring.
How do you feel about this exclusive deal aimed towards Hulu subscribers rather than Netflix subscribers?