One of the best Christmas movies is returning to theaters this year. Elf is coming back to the big screen in celebration of its 20th anniversary. The movie, starring Will Farrell, is about an orphan who is raised by one of Santa's elves who goes to New York City to meet his biological father. Along the way, he spreads Christmas cheer and ends up saving Christmas.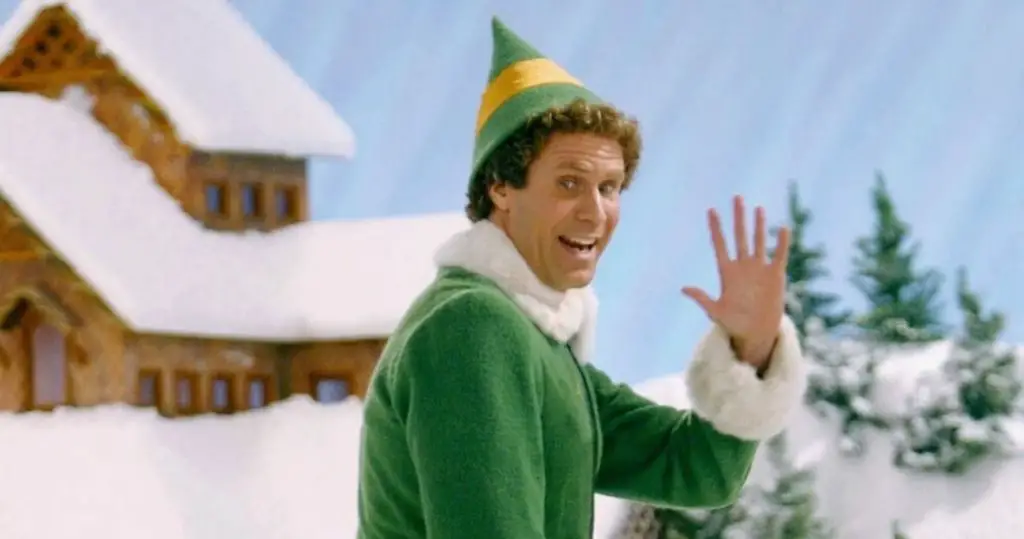 Elf will be returning to theaters on November 17th. It will be just one of many ways that the 20th anniversary of the film will be celebrated. The film will also be broadcast on TBS and TNT throughout November along with being streamed on MAX. In December, it will be on MAX, Hulu, and AMC. There will also be episodes of The Great Christmas Challenge that will be inspired by Elf on the Food Network on November 23rd.
For the actual anniversary of the movie, November 7th, there will be some extra special celebrations happening in New York City. On November 7th only, the Empire State Building will be lit up with green and yellow light. For those who can't make it to New York to see this iconic building lit up in honor of this movie, the Empire State Building's livecam will show it off as well. For guests who visit the Observatory on the Empire State Building on November 7th, there will be a pop-up cart serving the four main foodgroups of elfs. Candy, Candy Canes, Candy Corn, and Syrup will be given to guests while supplies last between 2:00 PM – 5:00 PM.
From November 7 through January 1st, there will also be an Elf display found in the Empire State Building's Fifth Avenue Lobby Windows. This display will showcase the adventures of Buddy the Elf and merchandise. On November 10, a life-sized Buddy the Elf will be available for a photo op on the 86th floor Observatory. And if all of that weren't enough, on December 3, 10, and 17, the Empire State Building will be hosting screenings of the film. This will be on the 80th floor with complimentary snacks and beverages. Information and tickets for the screenings can be found and purchased here. Information about the other Elf-themed events at the Empire State Building can be found on its website.
There are also other ways to celebrate the 20th anniversary of Elf. Take a look at what is going on:
On November 17th, Elf in Concert will debut in San Jose at the San Jose Center for the Performing Arts. This is a CineConcerts event that will be touring over 30 cities and have local orchestras accompanying the movie on a 40 foot screen. Information about this can be found at elfinconcert.com.
Elf the musical will also be returning to London's Dominion Theatre with a run from November 15 to January 6, 2024. 
From November 10-30, The American Red Cross will be giving out Elf Red Cross socks to those who donate blood or platelets.
The Houston Rockets basketball team will also be giving out Elf mugs at its December 20th game.
Turo, the car-sharing company, will be rolling out Elf-inspired cars starting on December 6th.
Endurance will be hosting a virtual 5k on November 2nd with an Elf fun run. Registration is required.
WB The Shop has added new Elf themed merchandise in honor of the milestone.
There will also be other events, merchandise, and special offerings to be found for Elf's 20th anniversary so keep your eyes open. What do you think about this holiday classic? Do you have a favorite part? Will you be seeing it on the big screen? Share your thoughts and opinions in the comments below!