Are you a Disneyland Magic Key Holder and a medallion collector? If so, you can head to the Magic Key Terrace at Disney California Adventure Park on the second level of Wine Country Trattoria and Mendocino Terrace.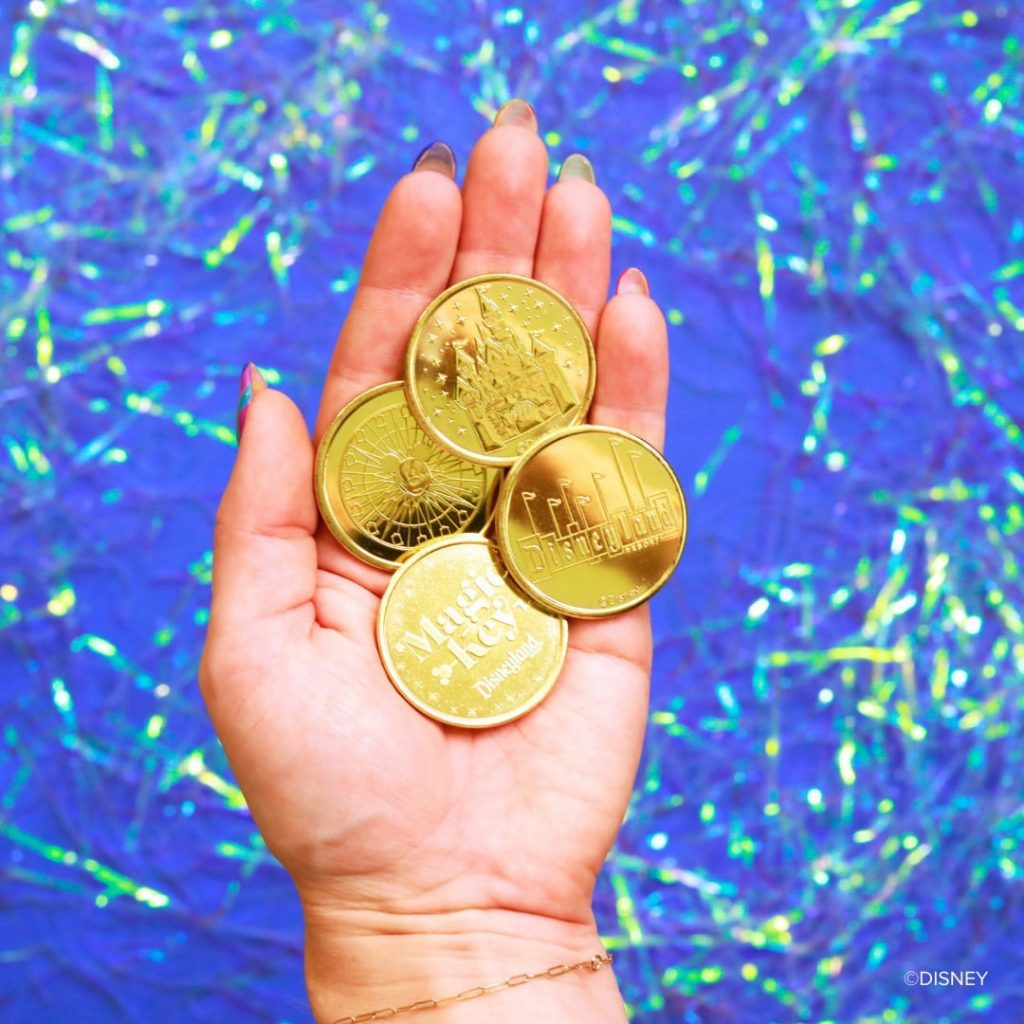 Starting October 27, a new medallion machine will be available at the Magic Key Terrance in Disney California Adventure Park, and will feature four new medallions specially designed for Magic Key Holders. The medallions will be available for purchase during Magic Key Terrace's regular operating hours. You must be dining at the lounge to access the machine. Reservations can be and have been available the same day. Designs are subject to availability and may vary. Discounts do not apply. Subject to change or cancellation without notice. Both a park reservation and valid admission are required for park entry. Magic Key Terrance dining reservations are recommended. You can make reservations through the Disneyland App. Reservations can be and have been available the same day.
In Spring 2022, the Magic Key Terrace underwent some renovations. Walt Disney Imagineering created a new backstory for the Magic Key Terrace as a beautiful hacienda recently purchased by a young couple that wants to keep the charm of the old place while adding some comfortable contemporary touches. The redesign kept its current hacienda architectural styling while adding a contemporary splash of saturated blues, turquoises and greens.
The lounge consists of two areas – a covered lounge and uncovered terrace. Both of these areas have animal mascots that serve as design inspiration for each space. A peacock serves as the mascot for the covered lounge while a fan-favorite cat will represent the uncovered terrace. Custom Mexican tile made with peacock and cat designs will line the columns in each room mixed with other accent tiles.
The covered lounge features teak high-top tables along the arched windows for watching parades, nighttime spectaculars, and the world pass by. Stained-glass windows with the peacock motif replaces the dark brown shutters that were added to help reduce a regular breeze that tended to blow napkins off of the tables.
The uncovered terrace also has lower lounge chairs and coffee tables made of teak wood with furniture pads in the blue, turquoise and green color palette. The space is designed as a "super comfortable" hangout for Key Holders.
As far as the menu for the Magic Key Terrace, you can enjoy an array for food like the Bountiful Valley Charcuterie, Big Thunder Ranch Sliders, the popular Bone Marrow Truffle Mac & Cheese, Quesabirria Flatbread, and House-made Churros. If you're looking for a specialty drink, you can enjoy an Avalon Cooler, Millionaire's Manhattan, a "Drop In… If You Dare," Shipwreck, or a non-alcoholic Heimlich Chew Chew Juice.
So whether you are looking for some special Magic Key medallions or just want to enjoy a casual afternoon or evening enjoying some food and drink, the Magic Key Terrace at Disney California Adventure might be the place for you!