On Monday, The Walt Disney Company celebrated a momentous milestone: its 100th anniversary. Over the last century, Disney has created magical moments, iconic stories, and a media kingdom that has helped grant wishes both large and small.
But all of it—the parks, the blockbusters, even Mickey Mouse himself—started out of a Los Angeles residence with a contract that was hardly four pages long.
"The Walt Disney Company officially began on October 16, 1923, when Walt Disney signed a very simple contract in his uncle's Hollywood home," Rebecca Cline, director of the Walt Disney Archives, said. "With this agreement Walt and Roy Disney were able to produce and distribute a series of silent cartoons, the Alice Comedies. This opened a door to the development and production of 100 years of Disney magic that has enchanted the whole world."
On that date Walt Disney signed a contract with Margaret Winkler—a New York cartoon distributor. The innovative silent cartoons known as the Alice Comedies—which were made between 1924 and 1927 about a real-life girl going on adventures in a cartoon wonderland—was a major success for Walt and Roy and the seed of the Disney company as we know it today.
The contract—which is roughly four pages—was signed at 4406 Kingswell Ave. in Los Angeles, where Walt was living at the time. The contract holds the signatures of Walt Disney, Winkler, her future husband (and later distributor of Walt's Oswald the Lucky Rabbit cartoon series) Charles Mintz, and Walt's uncle Robert, who stood as a witness.
"Walt was an optimistic young man who had earlier suffered what he himself called 'good hard failures' in Kansas City," Cline added. "Having developed two earlier animation studios that had failed, he decided to leave his home in Kansas City and headed to Hollywood to find a new career in movies."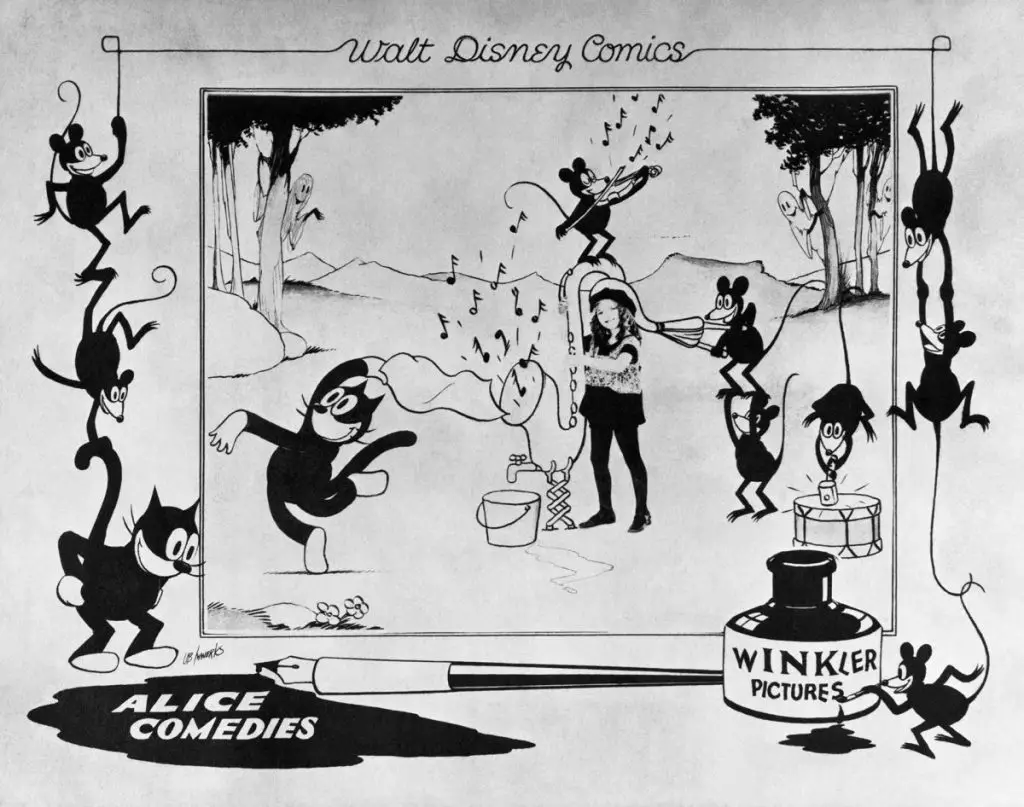 Cline added that unable to find work directing or acting, Walt "shopped around a pilot film he had made in Kansas City. He convinced his brother Roy to take a chance, leaving behind a stable career in banking, and together they decided to form yet another animation studio—together."
"The Disney Brothers Cartoon Studio—which eventually became The Walt Disney Company of today—was a risk that finally paid off," she said.
And 100 years later, that risk is still paying off as Disney has grown into a titan of entertainment and joy around the world. The company has spent the last century entertaining, informing, and inspiring millions of people, and all of it started with a short contract signed in a modest family home.
"The Alice Comedies contract is definitely the most important document that resides within the Walt Disney Archives' collections," Cline said. "One hundred years later, long after our founders left us, we still have a unique window into the exact origins of The Walt Disney Company."