Walt Disney Animation Studios' all-new short film Once Upon a Studio makes its streaming debut today on Disney+ and Hulu as part of Disney's epic 100-year anniversary celebration. The short film will also air today on Disney Channel, Freeform, FX, and other Disney networks. Once Upon a Studio will also play in front of the Disney100 special engagement of Moana, in select theaters through Thursday, October 26.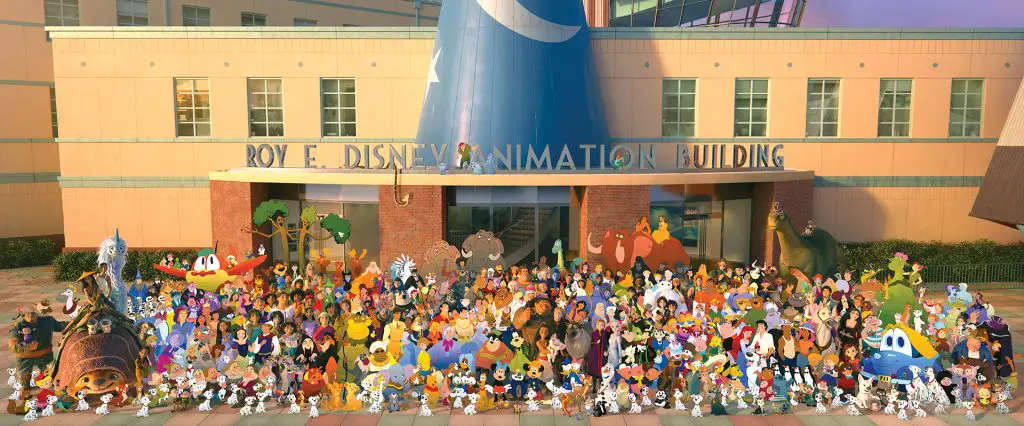 Featuring 543 Disney characters from more than 85 feature-length and short films, Disney Animation's Once Upon a Studio assembles heroes and villains, princes and princesses, sidekicks and sorcerers—in all-new hand-drawn and CG animation—to celebrate 10 decades of storytelling, artistry, and technological achievements.
Mickey Mouse leads the emotional and joyful reunion of beloved Disney characters as they come together for a group photo to mark Disney's 100th anniversary. The short film is written and directed by Dan Abraham and Trent Correy and is produced by Yvett Merino and Bradford Simonsen.
Want to know more about Once Upon a Studio? Read on: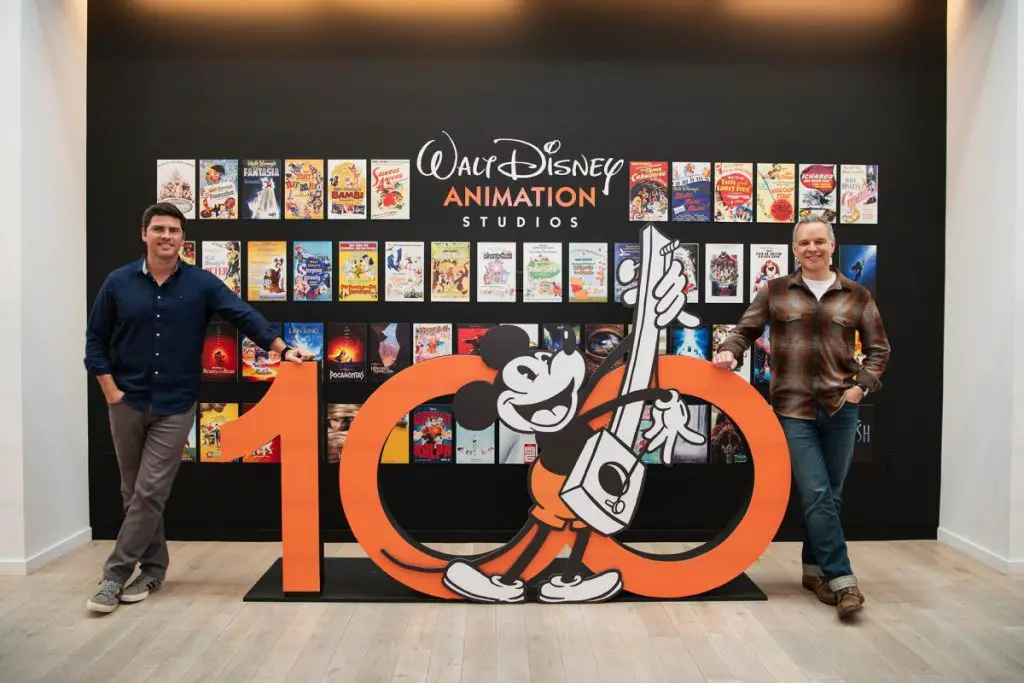 How a Secret Passion Project Transformed into Once Upon a Studio
From a pitch meeting that brought Jennifer Lee, Chief Creative Officer of Disney Animation, to tears to rallying artists and technicians to revisit some of the studio's most beloved characters, this is the story of how Abraham and Correy's passion project was fast-tracked into production.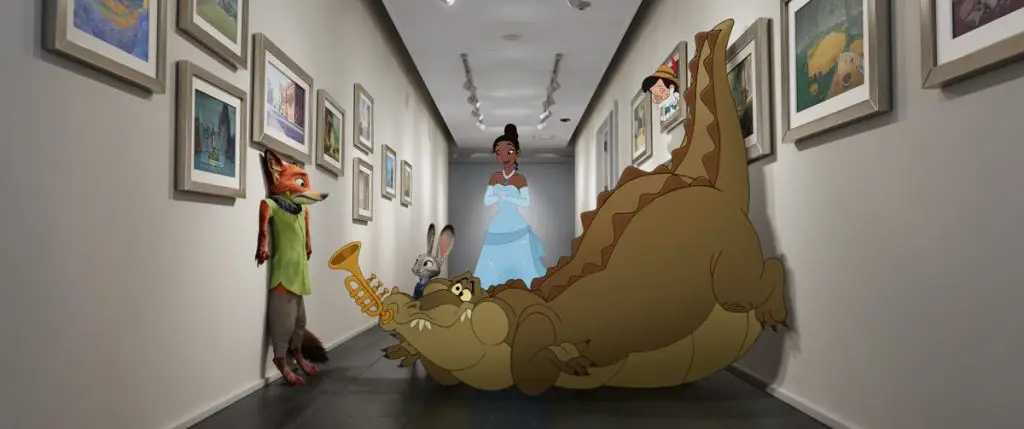 Celebrating the Artistry and Technology Behind Disney Animation's Once Upon a Studio
Eric Goldberg served as head hand-drawn animation, with Andrew Feliciano serving as head of CG animation. The two worked in concert with Abraham and Correy to ensure they honored each character's style—and that when they interacted with one another, it looked seamless. Plus, the filmmakers recount the process of shooting live-action plates in the Roy E. Disney Animation Building, recording with more than 40 original voice actors, and more.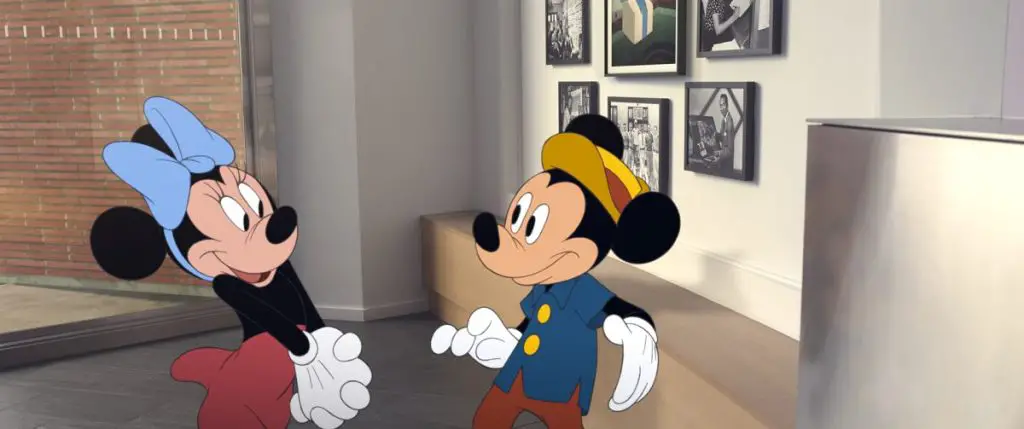 The Touching Story of How Richard Sherman Revisits Walt Disney's Favorite Song in Once Upon a Studio
In 2022, at age 94, Disney Legend Richard Sherman returned to Walt Disney's office in Burbank, California, to rerecord "Feed the Birds" from the classic film Mary Poppins (1964). It was the same place he and his late brother, Disney Legend Robert Sherman, would regularly perform the song for Walt on Friday afternoons. Abraham, Correy, Merino, and Simonsen share how a nod to that special tradition made its way into Once Upon a Studio.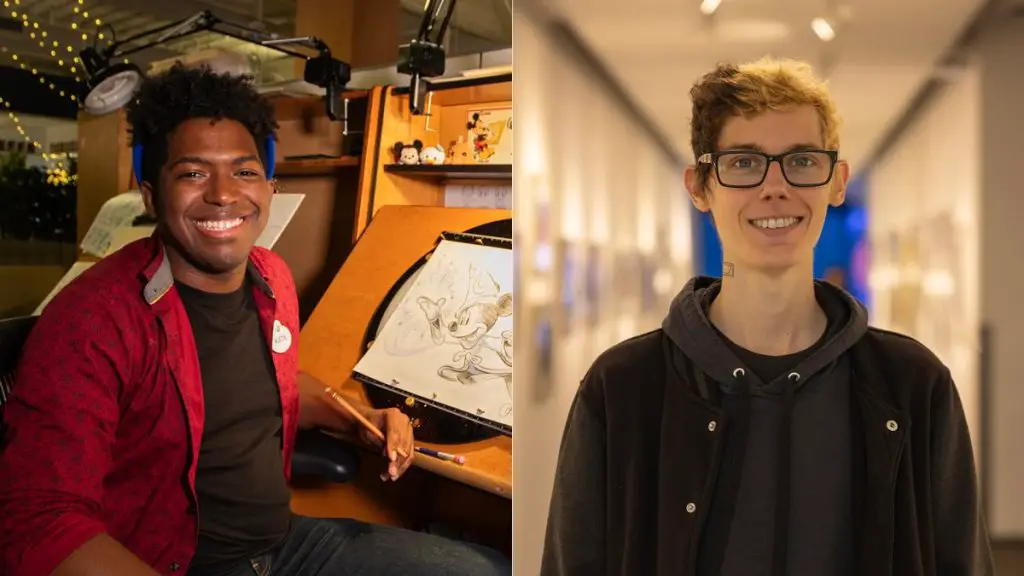 Meet Two Disney Animation Apprentices Behind Once Upon a Studio
Five hand-drawn animation apprentices—chosen from over 2,000 applicants, representing the first new hand-drawn animator hires at Disney in over a decade—made a major mark on the studio when they were invited to contribute to Once Upon a Studio. In an exclusive Q&A, program supervisor Goldberg and two of the former apprentices, Tyler Pacana and Austin Traylor—both of whom are now full-time Disney animators—recount their experiences and share hopes for the future of Disney's hand-drawn animation department.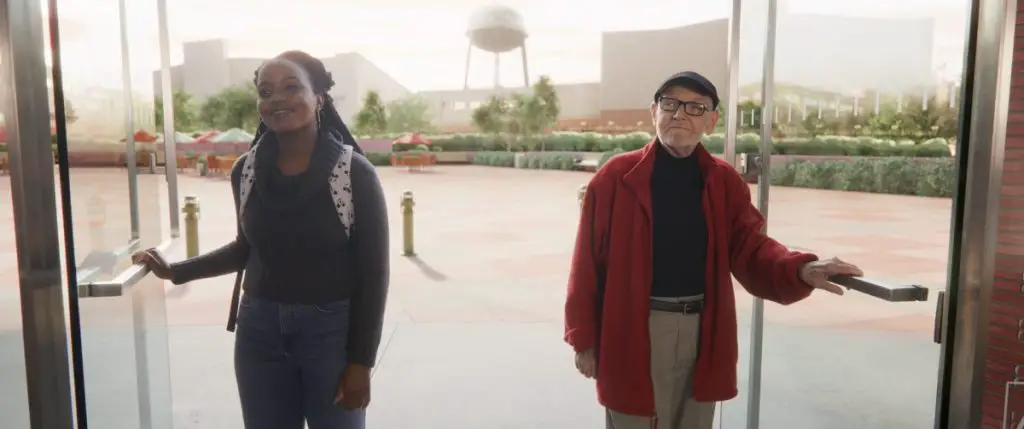 Honoring Disney Legend Burny Mattinson's Legacy in Disney Animation's Once Upon a Studio
Once Upon a Studio begins with the artists, storytellers, and technologists at Walt Disney Animation Studios heading home for the day—and Disney Legend Burny Mattinson, The Walt Disney Company's longest-serving employee, is the last person to walk out the door. Clark Spencer, President of Disney Animation, says Mattinson was the perfect person to make such a cameo in the short film given his depth of experience and his continued influence.