In December 2024, the next ship to enter the fleet for the Disney Cruise Line will be taking guests on a magical Disney adventure at sea. When it does, guests will get to experience the magic of the Disney Treasure. This ship will be state-of-the-art and full of Disney magic! Many of its features were recently shared during a reveal for the ship. To say they are impressive would be a major understatement. Equally impressive are the facts about this ship. Without further ado, let's take a look at some of the facts for the Disney Treasure.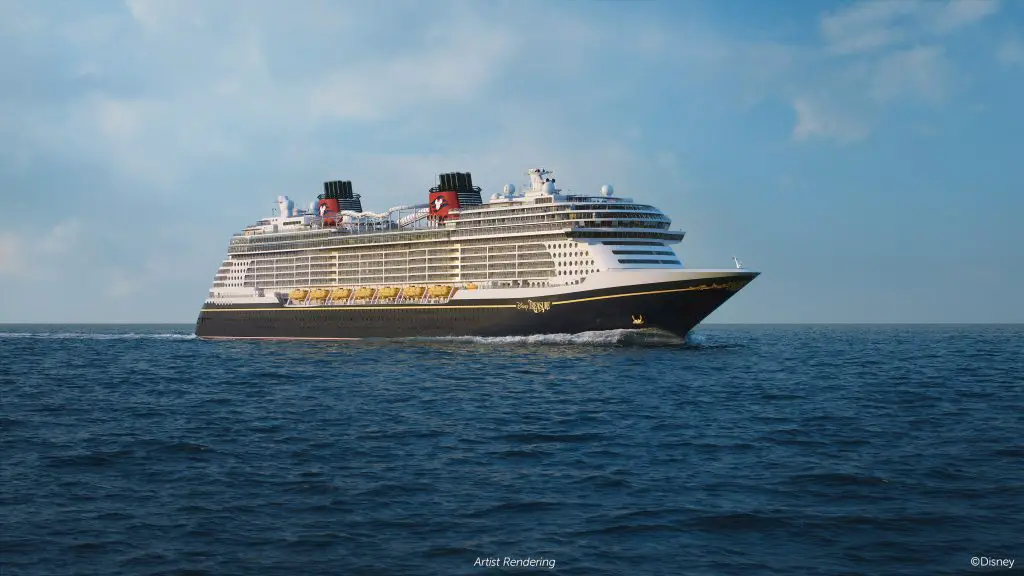 The Disney Treasure is the sixth ship in the Disney Cruise Line fleet, joining the Disney Magic (maiden voyage in 1998), the Disney Wonder (maiden voyage in 1999), the Disney Dream (maiden voyage in 2011), the Disney Fantasy (maiden voyage in 2012) and the Disney Wish (maiden voyage in 2022).
Birthplace
Meyer Werft shipyard – Papenburg, Germany
Maiden voyage
Dec. 21, 2024
Home Port
Port Canaveral, Florida
Ship's Registry
Bahamas
Tonnage
About 144,000 gross tons (confirmed at delivery)
Length Beam Draft Height
1,119 feet 128 feet 27.2 feet 221 feet
Speed
19.5 knots cruising speed (maximum 23 knots)
Fuel
Liquefied Natural Gas (LNG)
Crew
1,555
Capacity
4,000 passengers
Staterooms
1,246 staterooms (includes 53 concierge staterooms and 23 concierge suites)

• 1,133 outside staterooms (84%)
              • 877 verandah staterooms (70%)
               • 170 oceanview staterooms (14%)
• 123 inside staterooms (10%)
What do you think of what you are seeing of the Disney Treasure so far? Will you be cruising aboard her once she takes to the seas as part of the Disney Cruise Line fleet? Share your thoughts and opinions in the comments below!