Before the end of this year, Shanghai Disneyland will be welcoming guests to a new land themed around Zootopia. The new land will include the new attraction, Zootopia: Hot Pursuit, entertainment, merchandise, and foods. Today Shanghai Disney Resort revealed more information about what will be coming to Zootopia when it does open later this year.
Zootopia: Hot Pursuit Attraction
In Zootopia: Hot Pursuit, guests will get to become a part of the Zootopia Police Department (ZPD) as a rookie police officer. This is set after the timeline of the Walt DIsney Animation Studios film and resident of Zootopial are gearing up for a big concert celebrating Zootopial Day. The concert features Gazelle.
Guests will walk into the ZPD for orientation and be greeted by Officer Clawhauser. Then… something goes wrong. An alarm sounds and everyone is whisked away to an emergency briefing, delivered by Chief Bargo. There they'll learn that Gazelle has been kidnapped right before the big concert!
Soon, the new rookie police officers will be assigned to back up Officer Judy Hopps and her partner, Nick Wilde, who is now officially a police officer. Guests will join them in an action-filled poice chase. The chase will take guests across Zootopia's various terrains including Tundra Town, Sahara Sqare, Mystic Springs Oasis, and also the Rainforest District all while chasing Bellwether and her gang to save Gazelle.
Zootopia Characters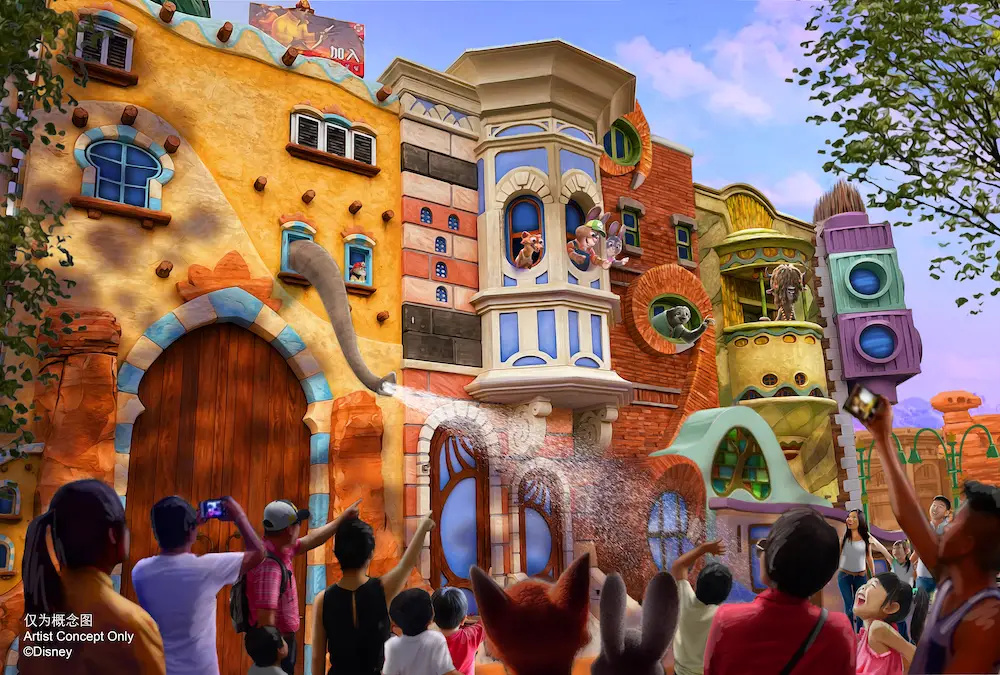 There will be some fun one-of-a-kind live entertainment to experience when visiting Zootopia that will bring residents to life! There will be some favorite characters like Fru Fru and her father Mr. Big, along with Koslov the polar bear, Flash the sloth, Yax the yak, Duke Weaselton the weasel, and even the Hopps family who appear to interact amongst themselves (and sometimes even with you!) throughout the day from the windows of Zootopia's beautifully iconic buildings.
There will also be the possibility to take selfies with Judy Hopps and Nick Wilde at the Zootopia Recruitment Station. At the D23 Expo last year, these Zootopia workers were seen: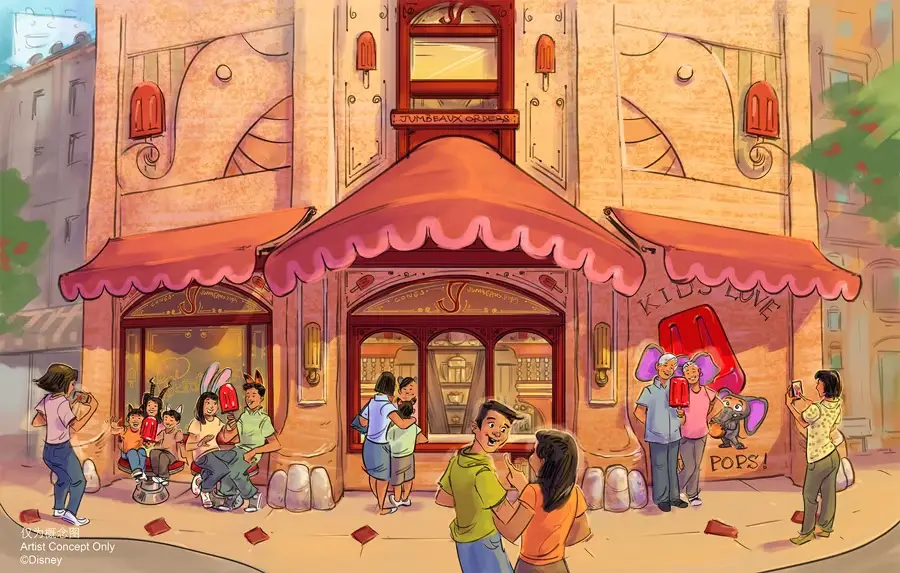 Zootopia Treats and Shopping
There will also plenty to enjoy eating and drinking at Zootopia. There will be quite a few different food and beverage offerings found at Jumbeaux's Cafe, an ice cream shop that might look a little familiar to fans of the movie.
Guests will be able to enjoy the sweet yet tart paw-shaped Disney Zootopia popsicle (just like in the movie), a Chocolate Marshmallow, or even Officer Clawhauser's favorite donuts!
Along with going on an attraction, seeing favorite characters, and enjoying some treats, there will also be the opportunity to go shopping at Fashions by Fru Fru. This is owned by resident fashionista, Fru Fru and will be found right by the entrance of Mane Street. There, guests will be able to shop for gifts for friends and family with hundreds of different options for products including the Zootopia Cute collection along with headwear, apparel, accessories and more. There will also be two special areas inside the store that are themed after Yax and Duke Weaselton.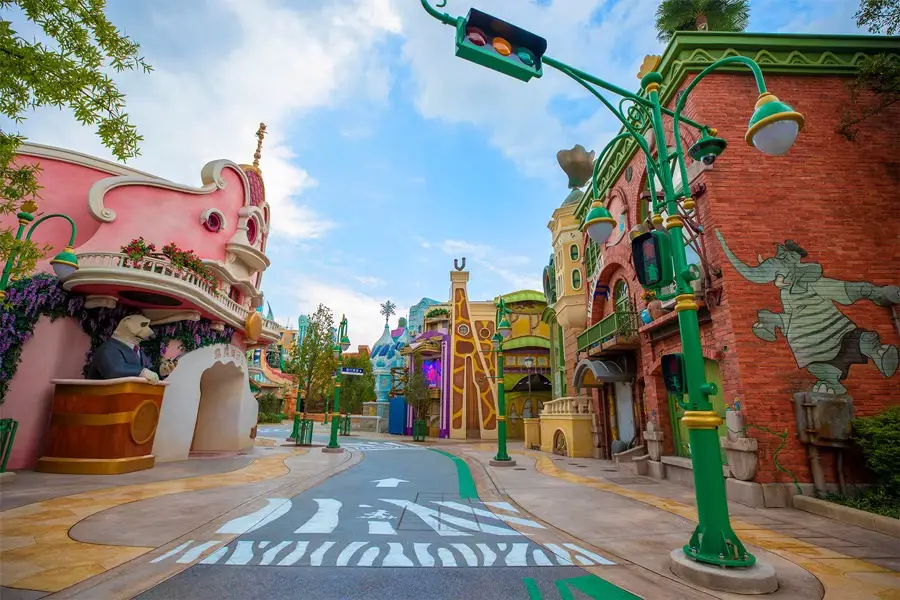 This new Zootopia themed land will be opening at Shanghai Disneyland later this year. Daps Magic will continue to follow this story and provide updates as they become available. What do you think of what you are seeing so far? Share your thoughts and opinions in the comments below!