Star Trek has just released its first musical episode in its nearly six decade existence. Subspace Rhapsody is a delightful episode that takes Star Trek where no Trek has gone before. This Star Trek: Strange New Worlds episode has the crew of the Enterprise, and some others, living out a musical (read Daps Magic's review here). Along with releasing the musical, the soundtrack for Subspace Rhapsody has also been released. It is full of songs by the songwriting duo Tom Polce and Kay Hanley.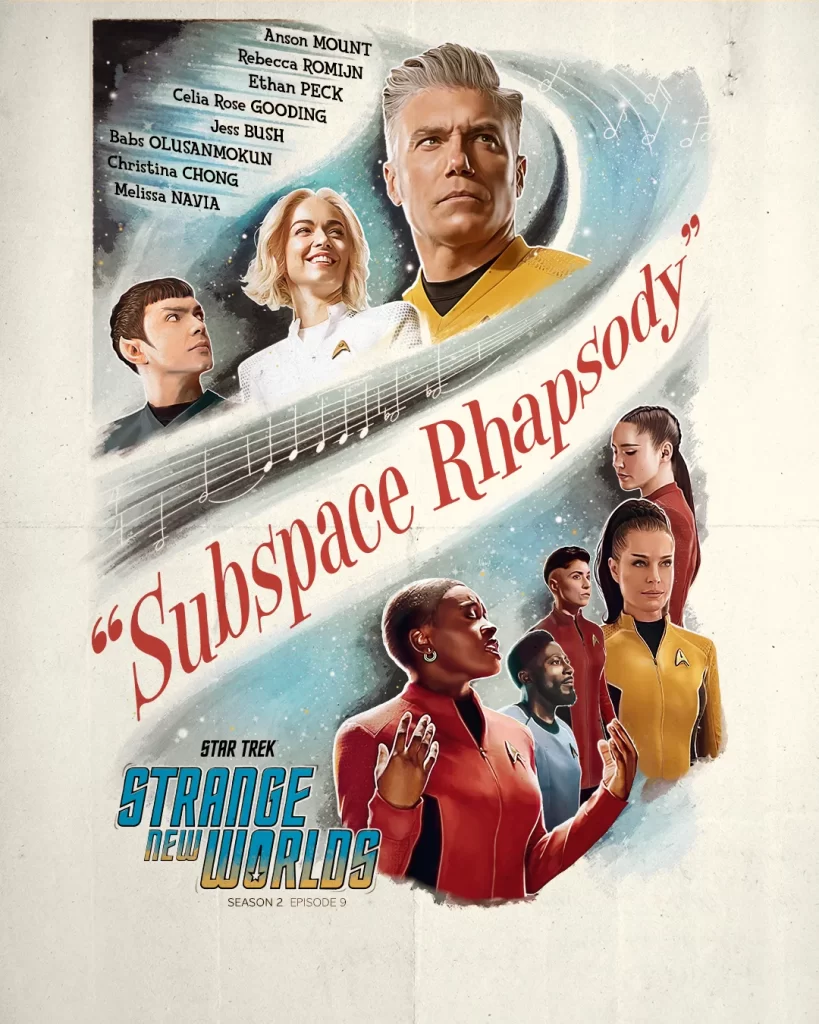 Here is the tracklist for Subspace Rhapsody:
Star Trek Strange New Worlds Main Title (Subspace Rhapsody Version)
Status Report
Connect to Your Truth
How Would That Feel
Private Conversation
Keeping Secrets
I'm Ready
I'm the X
Keep Us Connected
We Are One
Subspace Rhapsody End Credit Medley
The full soundtrack for this Star Trek: Strange New Worlds episode can be listened to here:
At this time, Subspace Rhapsody is not available on vinyl or any disc formats. It can be found on most music streaming services, however. What do you think of this episode? What do you think of this soundtrack and its songs? Share your thoughts and opinions in the comments below!