Since debuting in 2022, Star Trek: Strange New Worlds has been viewable by Star Trek fans in the United States exclusively on Paramount+. This will soon be changing though. The adventures of Captain Pike and the crew of the Enterprise will soon be seen on CBS.
Star Trek: Strange New Worlds will be airing on the broadcast network on September 8, the day also known as Star Trek Day. The first two episodes will be airing on the network as part of the celebration of all that is Star Trek. The significance of this day goes back to 1966 when Star Trek: The Original Series first aired. The two episodes airing on CBS on September 8 will be Strange New Worlds and Children of the Comet.
There will also be a special Star Trek Day special program that will be hosted by Jerry O'Connell. The following description was released about this program:
On September 8, fans worldwide can watch the "Star Trek Day" special program, hosted by Star Trek: Lower Decks' Commander Jack Ransom, himself, Jerry O'Connell. A salute to the franchise, the special program will include segments that look back at memorable moments over the past 57 years; commemorate 50 years of Star Trek animation; pay tribute to Star Trek: Discovery, ahead of its final season; provide an exclusive sneak-peek clip from the upcoming fourth season of Star Trek: Lower Decks; and commemorate many other moments that highlight Star Trek's legacy.
For those who want to watch the Star Trek Day special, they can do in multiple places:
In the U.S., the special will be available to stream on:
Paramount+
Pluto TV (Paramount+ Picks, STAR TREK, More STAR TREK and Pluto TV Sci-Fi channels)
Mixable
The special will also air on select local CBS affiliates, Comedy Central, Paramount Network, Pop TV, Fave TV and Smithsonian.com.
The two episodes of Star Trek: Strange New Worlds will begin airing on CBS at 8:00 PM ET/PT. Here are descriptions of the two episodes: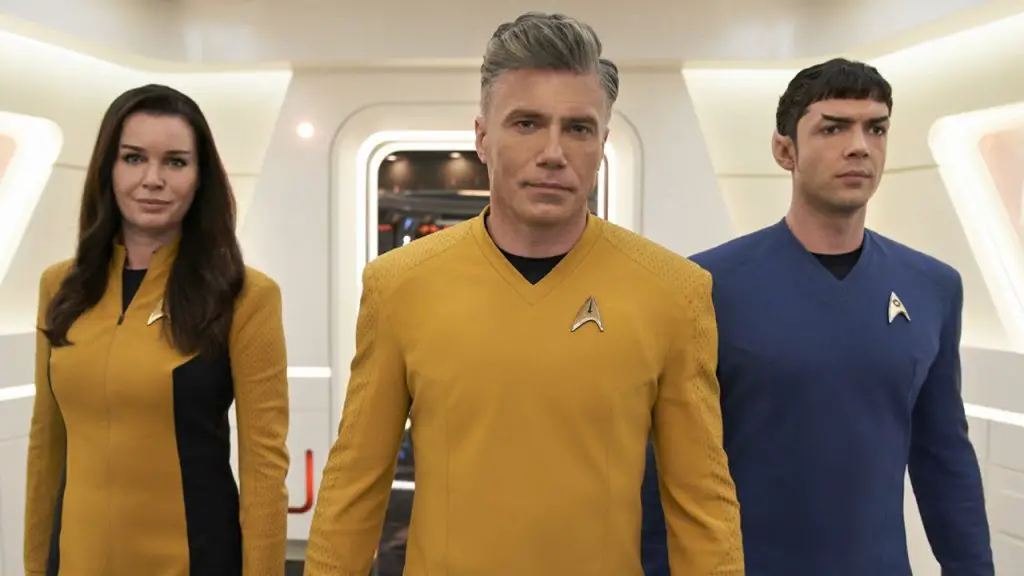 "Strange New Worlds" (Episode 101, Series Premiere) –
When one of Pike's officers goes missing while on a secret mission for Starfleet, Pike (Anson Mount) has to come out of self-imposed exile. He must navigate how to rescue his officer, while struggling with what to do with the vision of the future he's been given.

Teleplay by Akiva Goldsman; story by Akiva Goldsman, Alex Kurtzman & Jenny Lumet; directed by Akiva Goldsman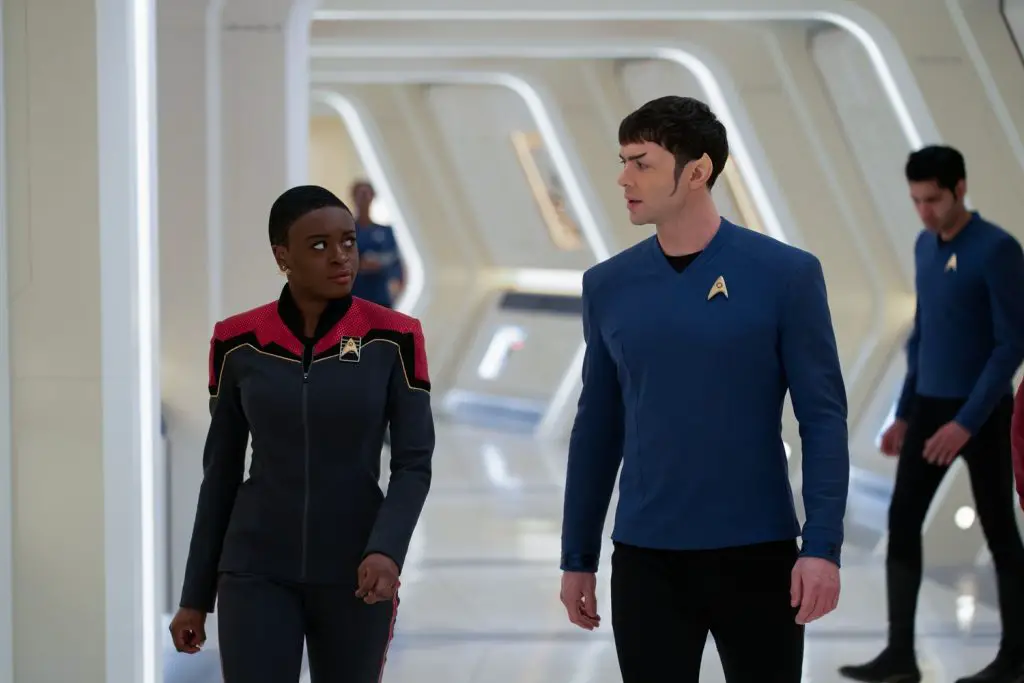 "Children of the Comet" (Episode 102) –
While on a survey mission, the U.S.S. Enterprise discovers a comet is going to strike an inhabited planet. The crew tries to re-route the comet, only to find that an ancient alien relic buried on the comet's icy surface is somehow stopping them. As the away team tries to unlock the relic's secrets, Pike (Anson Mount) and Number One (Rebecca Romijn) deal with a group of zealots who want to prevent the U.S.S. Enterprise from interfering.

Written by Henry Alonso Myers & Sarah Tarkoff; directed by Maja Vrvilo
What do you think of Star Trek: Strange New Worlds airing on CBS? Will you be watching both of these episodes? Will you be watching the Star Trek Day special program? What are you most looking forward to in the future of Star Trek? What do you currently like the most about it? Share your thoughts and opinions in the comments below!