This September, get ready to stream new, critically acclaimed film premieres and indulge in a variety of titles, including hilarious films like "Theater Camp," the enticing allure of "The Menu," the Oscar nominated and Golden Globe Award-winning gem "The Banshees of Inisherin," among others, just in time for the Labor Day holiday weekend.
Hulu Has Movies
You had me at "Hulu Has Movies." 
Stream iconic blockbusters, new releases, and original movies now on Hulu.
It's time to pop the corn and bring home the movies.
Watch all-new hits and a library of classics, streaming now on Hulu.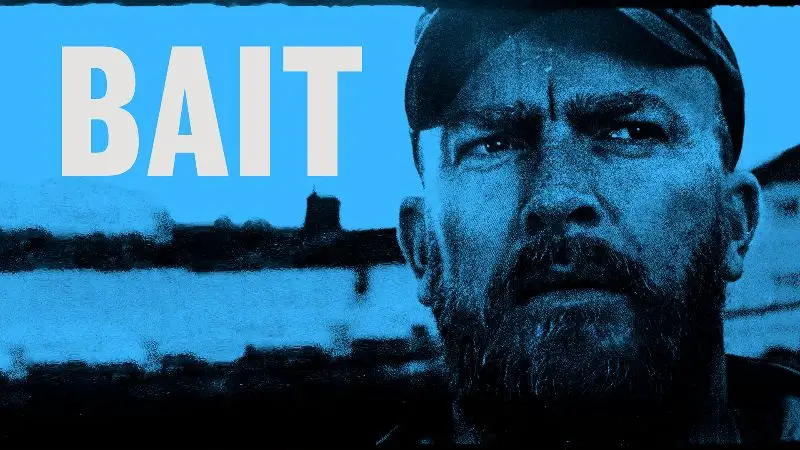 BAIT (2023)

Synopsis: Martin Ward is a cove fisherman, without a boat. His brother Steven has re-purposed their father's vessel as a tourist tripper, driving a wedge between the brothers. With their childhood home now a get-away for London money, Martin is displaced to the estate above the picturesque harbor. As his struggle to restore the family to their traditional place creates increasing friction with tourists and locals alike, a tragedy at the heart of the family changes his world. 
                              
Credits: "Bait" is directed by Mark Jenkin.

Cast: Edward Roe, Mary Woodvine, Giles King and Simon Shepherd

(Now Streaming)

HOW TO BLOW UP A PIPELINE (2022)

Synopsis: A crew of young environmental activists execute a daring mission to sabotage an oil pipeline in this taut and timely thriller that is part high-stakes heist, part radical exploration of the climate crisis.  
                           
Credits: "How to Blow Up a Pipeline" is directed by Ariela Barer, Daniel Garber, Daniel Goldhaber and Jordan Sjol.

Cast: Ariela Barer, Kristine Froseth, Lukas Gage, Forrest Goodluck, Sasha Lane, Jayme Lawson, Marcus Scribner and Jake Weary

(Now Streaming)
THE MENU (2022)

Synopsis: A couple (Anya Taylor-Joy and Nicholas Hoult) travels to a coastal island to eat at an exclusive restaurant where the chef (Ralph Fiennes) has prepared a lavish menu, with some shocking surprises.  
                             
Credits: "The Menu" is directed by Mark Mylod and written by Seth Reiss & Will Tracy. Adam McKay and Betsy Koch are producers.

Cast: Ralph Fiennes, Anya Taylor-Joy, Nicholas Hoult, Hong Chau, Janet McTeer, Judith Light, Reed Birney, Paul Adelstein, Aimee Carrero, Arturo Castro, Mark St. Cyr, Rob Yang and John Leguizamo

(Streaming Sunday, September 3)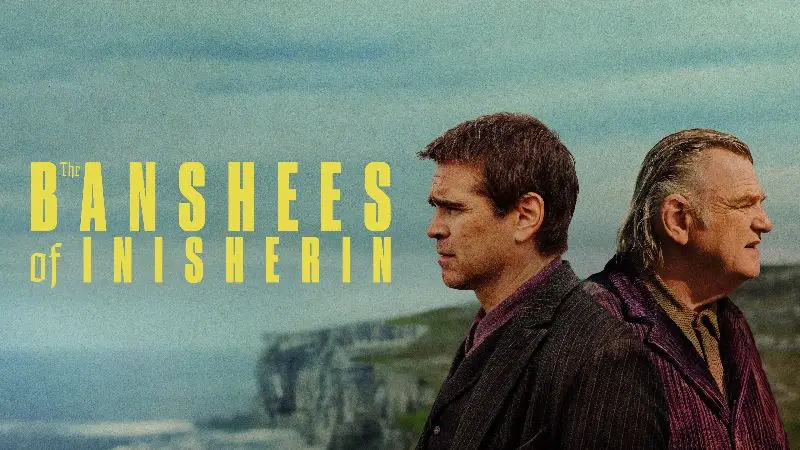 THE BANSHEES OF INISHERIN (2022)

Synopsis: Two lifelong friends find themselves at an impasse when one abruptly ends their relationship, with alarming consequences for both of them.
                         
Credits: "The Banshees of Inisherin" is directed by Martin McDonagh and produced by Graham Broadbent, Peter Czernin and Martin McDonagh.

Cast: Colin Farrell, Brendan Gleeson, Kerry Condon and Barry Keoghan

(Streaming Monday, September 4)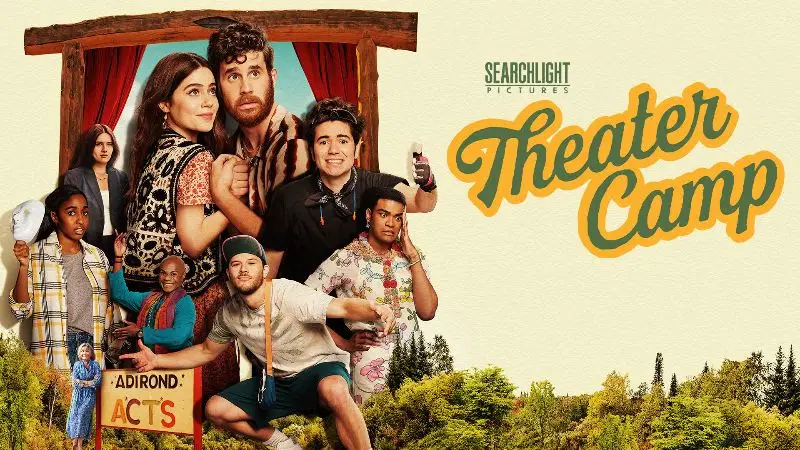 THEATER CAMP (2023)

Synopsis: Tony Award winner Ben Platt and Molly Gordon star in the original comedy "Theater Camp" as Amos and Rebecca-Diane – lifelong best friends and drama instructors at a rundown camp in upstate New York. When clueless tech-bro Troy (Jimmy Tatro) arrives to run the property (into the ground), Amos, Rebecca-Diane and production manager Glenn (Noah Galvin) band together with the staff and students, staging a masterpiece to keep their beloved summer camp afloat.

Cast: Noah Galvin, Molly Gordon, Ben Platt, Jimmy Tatro, Patti Harrison, Nathan Lee Graham, Ayo Edebiri, Owen Thiele, Alan Kim, Alexander Bello, Bailee Bonick, Kyndra Sanchez, Donovan Colan, Vivienne Sachs, Quinn Titcomb with Caroline Aaron and Amy Sedaris

Credits: Directed by Molly Gordon and Nick Lieberman with a screenplay by Noah Galvin, Molly Gordon, Nick Lieberman, Ben Platt, based on their short film. Erik Feig, p.g.a., Samie Kim Falvey, Julia Hammer, p.g.a., Ryan Heller, Maria Zuckerman, Jessica Elbaum, p.g.a., Will Ferrell, Noah Galvin, Molly Gordon, Nick Lieberman, Ben Platt are producers.

(Streaming Thursday, September 14)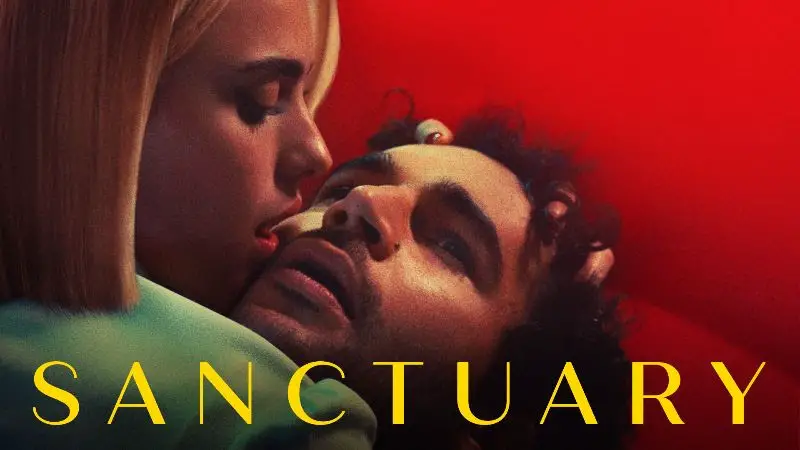 SANCTUARY (2022)

Synopsis: A wickedly dark comedy follows dominatrix, Rebecca (Emmy Award® nominee Margaret Qualley), and her wealthy client, Hal (Christopher Abbott), as they engage in a high stakes role playing game for power and control. In the wake of inheriting his father's hotel chain, Hal attempts to end his long and secret relationship with Rebecca. A battle of wills ensues over the course of one incredibly fraught night, with both Rebecca and Hal struggling to keep the upper hand as the power dynamics swing wildly back and forth.
                       
Credits: "Sanctuary" is directed by Zachary Wigon.

Cast: Margaret Qualley and Chris Abbott

(Streaming Thursday, September 21)
BAD AXE (2022)

Synopsis: ​​A real-time portrait of 2020 unfolds as an Asian-American family in Trump's rural America fights to keep their restaurant and American dream alive in the face of a pandemic, Neo-Nazis, and generational scars from the Cambodian Killing Fields.  
                         
Credits: "Bad Axe" is directed by David Siev and produced by Jude Hope Harris, Diane Moy Quon, David Siev and Katarina Vasquez.

(Streaming Monday, September 18)