In less than a week, a completed San Fransokyo Square will be welcoming guests who visit Disney California Adventure into a new area inspired by Big Hero 6. The area is definitely more San Fransokyo Square now than Pacific Wharf, its previous iteration. This transformation, announced at the 2022 D23 Expo, sees the world and characters of Big Hero 6 get a permament at the Disneyland Resort. It will include a new meet and greet location, merchandise, and also food options. Disney has announced that the new area will be completed and officially welcoming guests on August 31, 2023.
As the completion date gets closer and closer, Daps Magic team member Angela stopped by San Fransokyo Square on its last weekend of construction to see how the progress is coming along. Things are very close to completion, but not quite finished yet. Take a look at where things stand about a week before this new area opens at Disney California Adventure!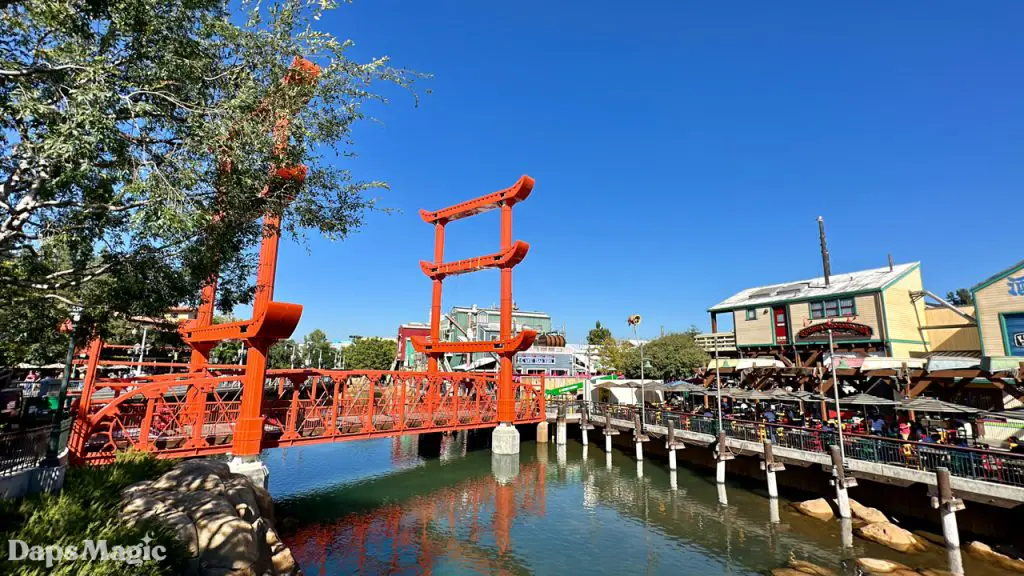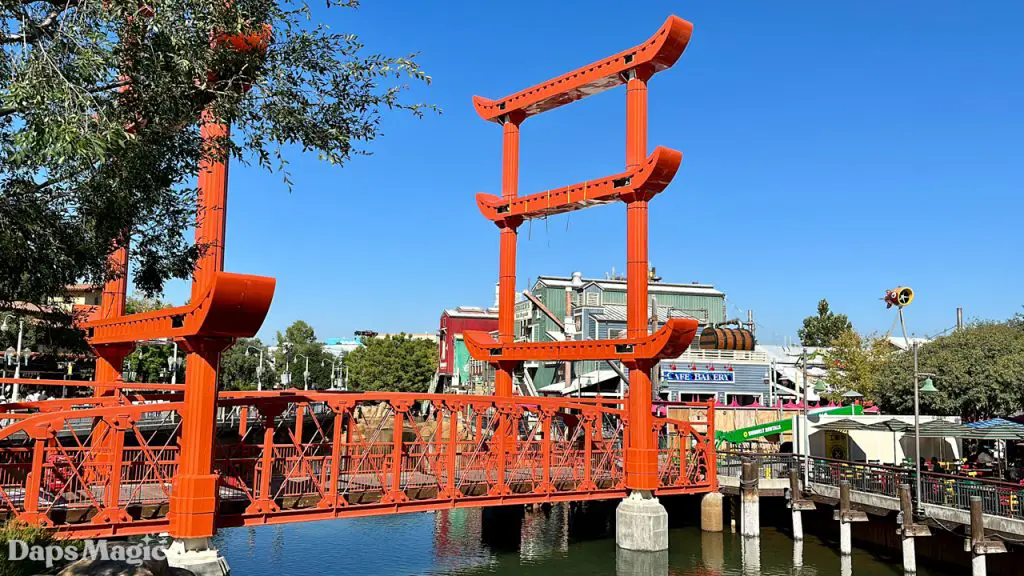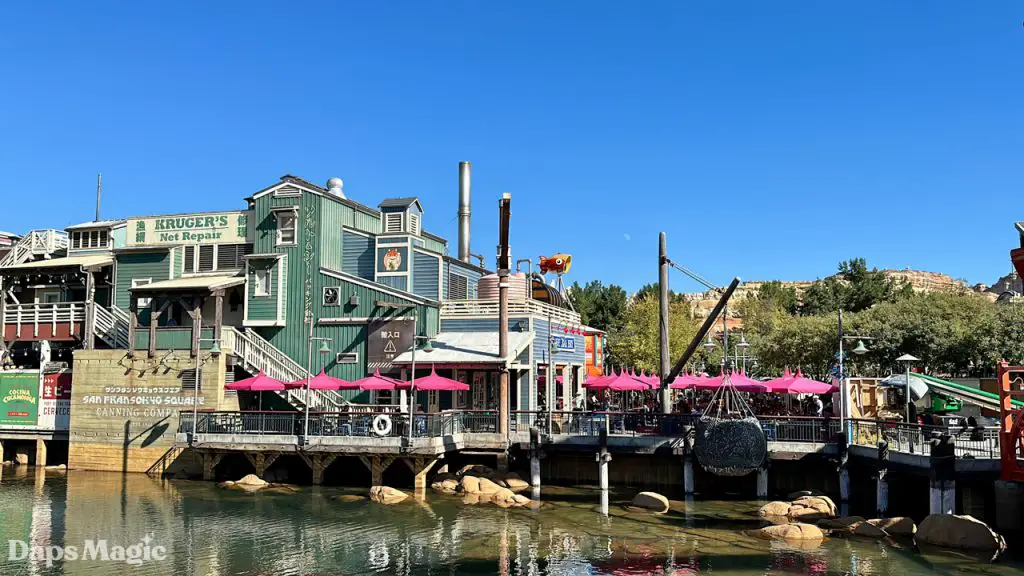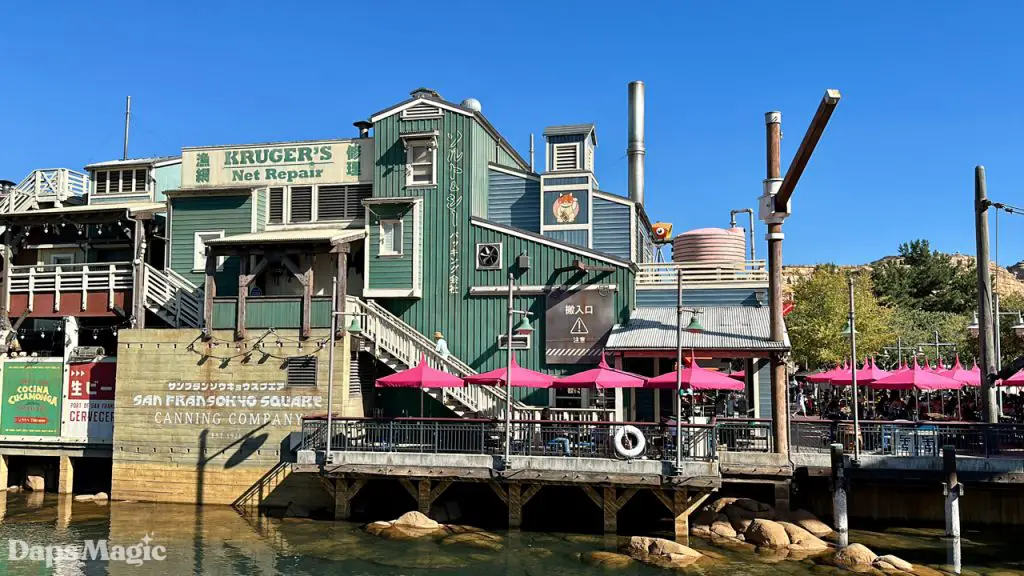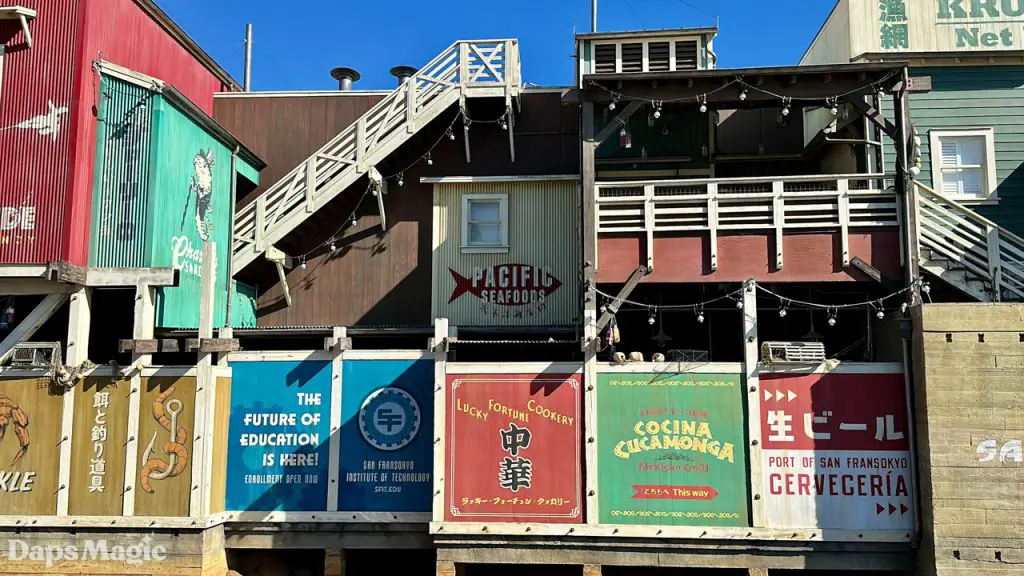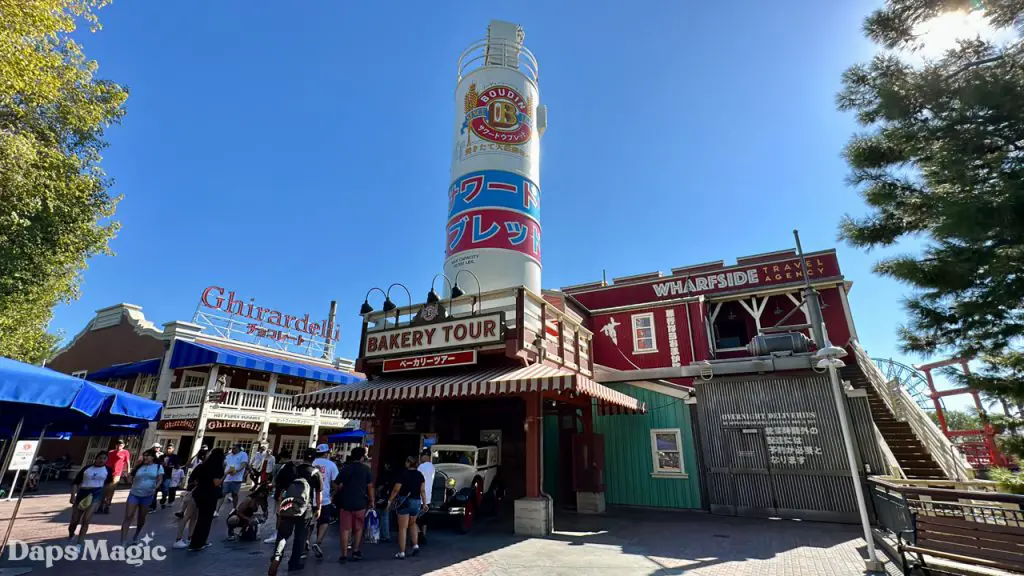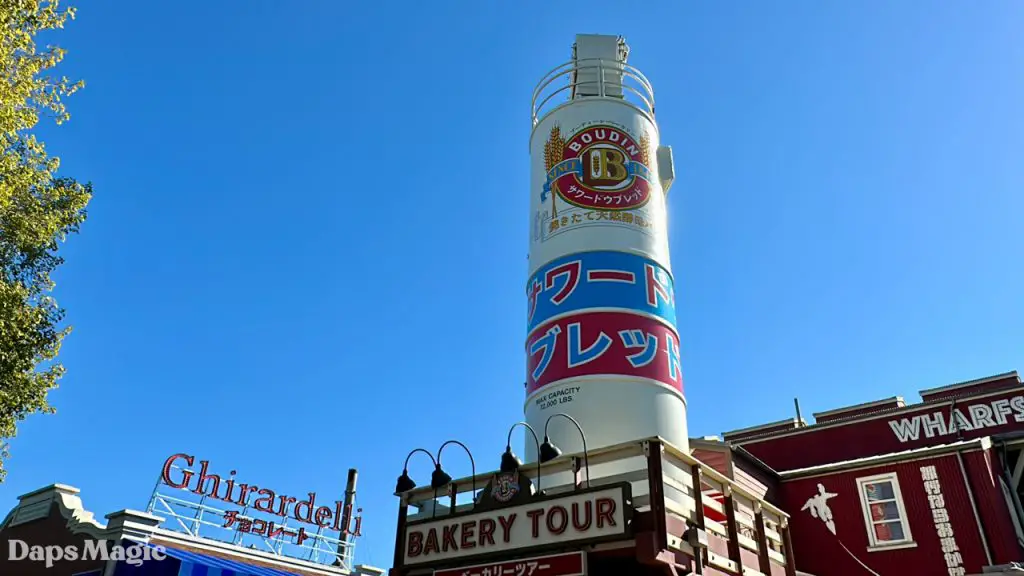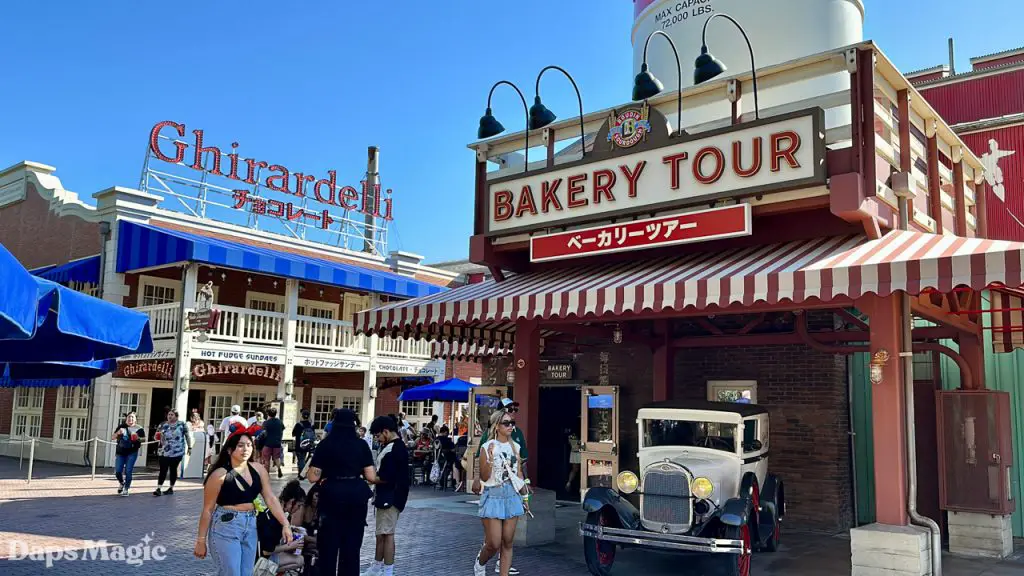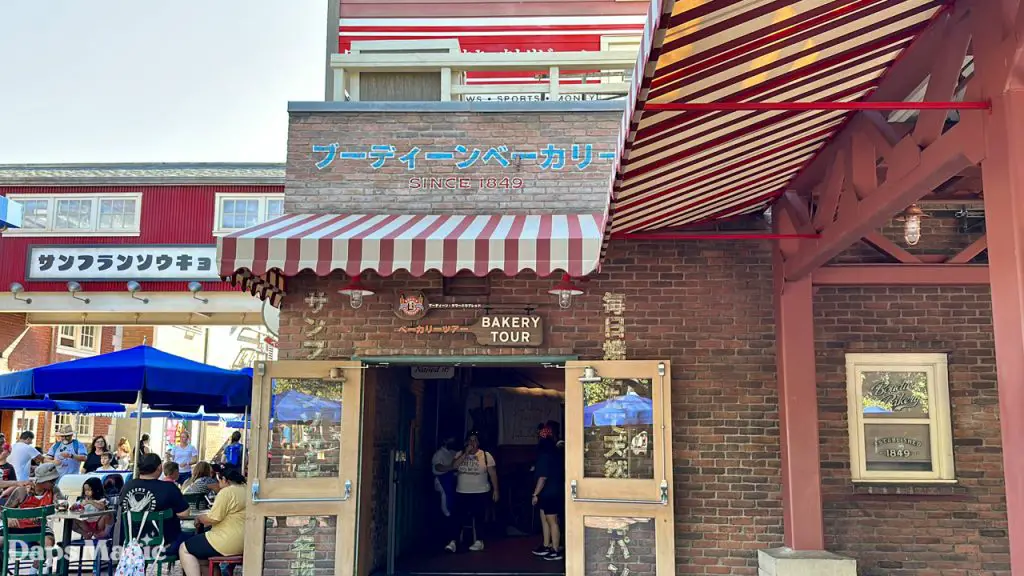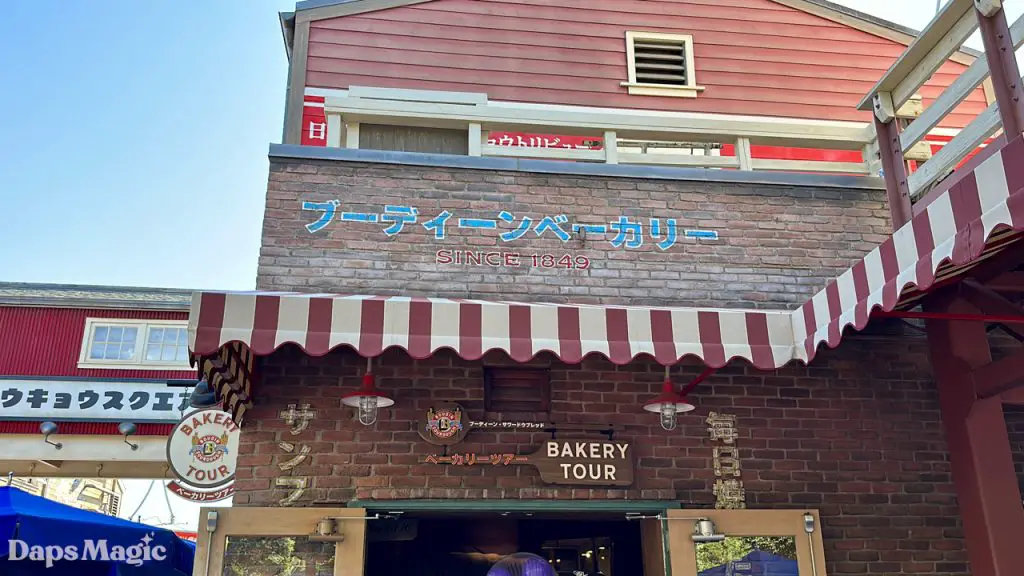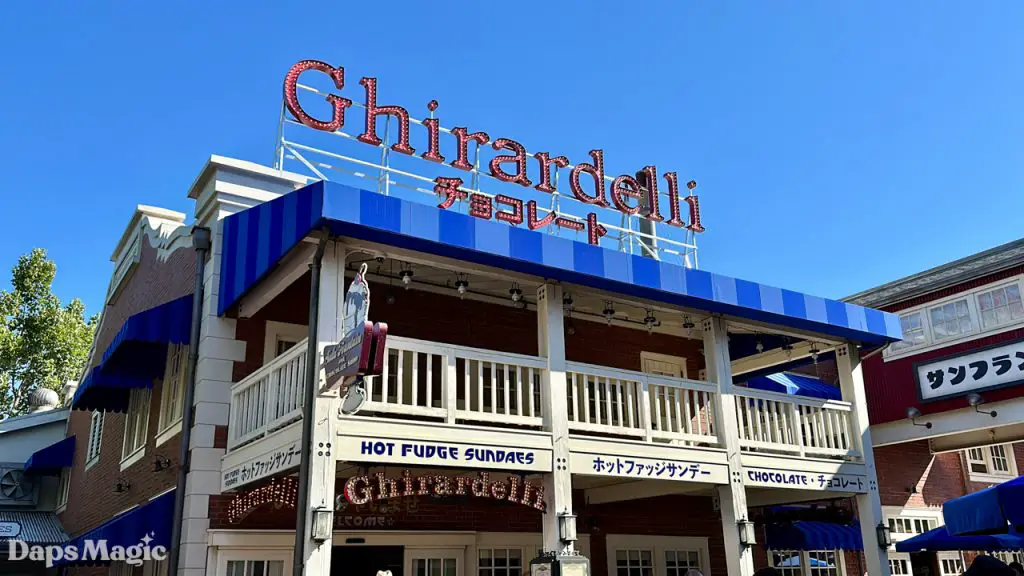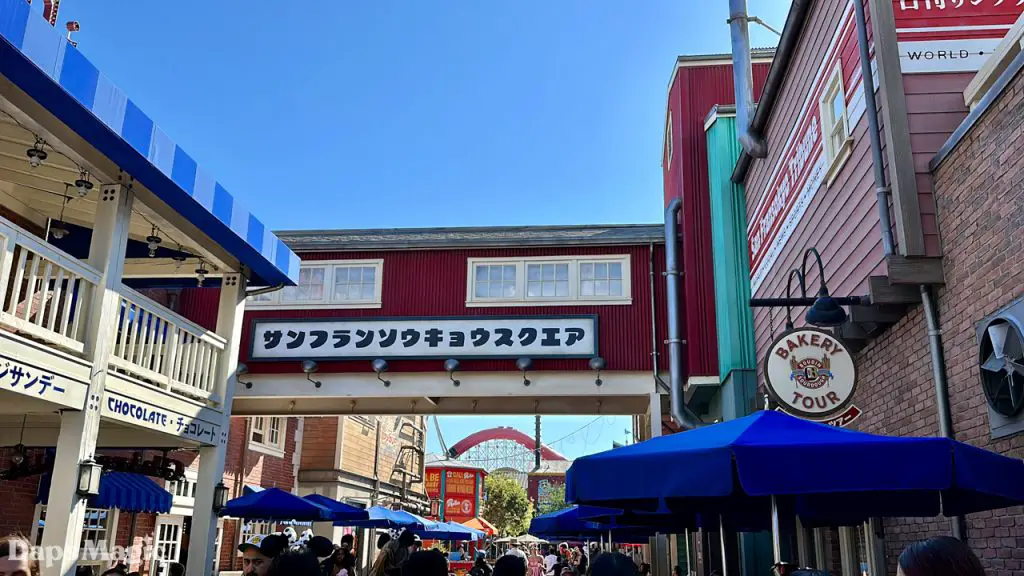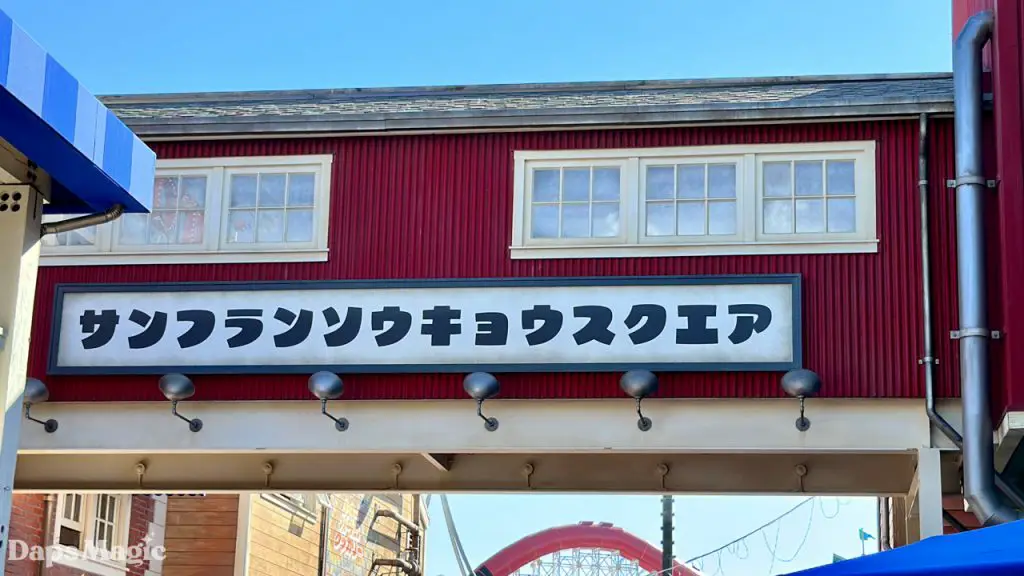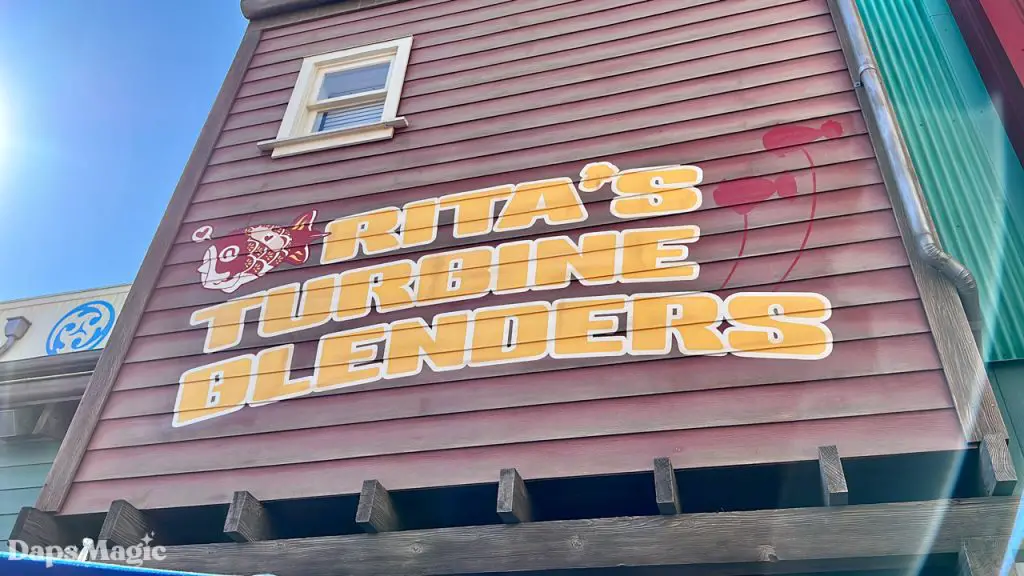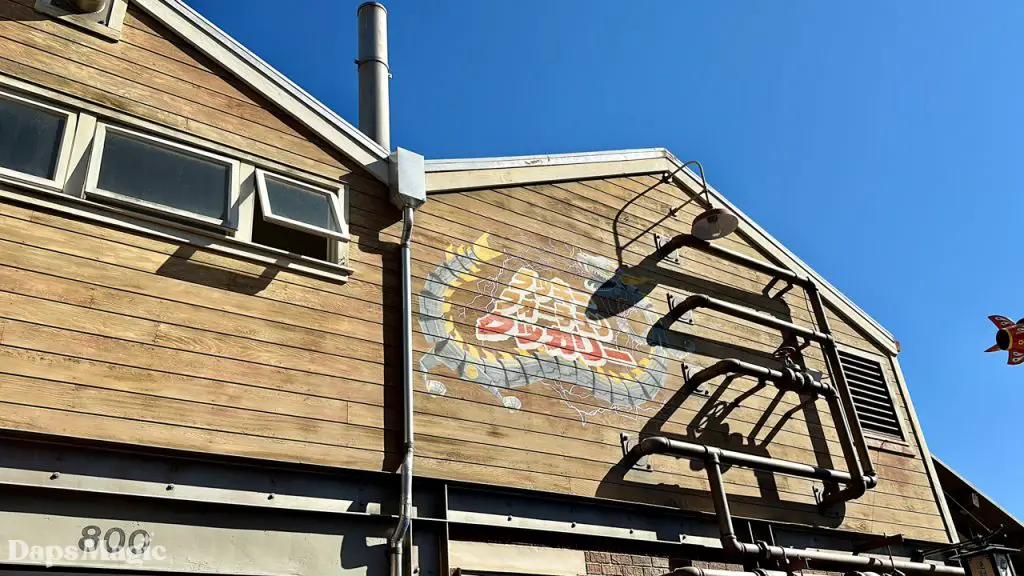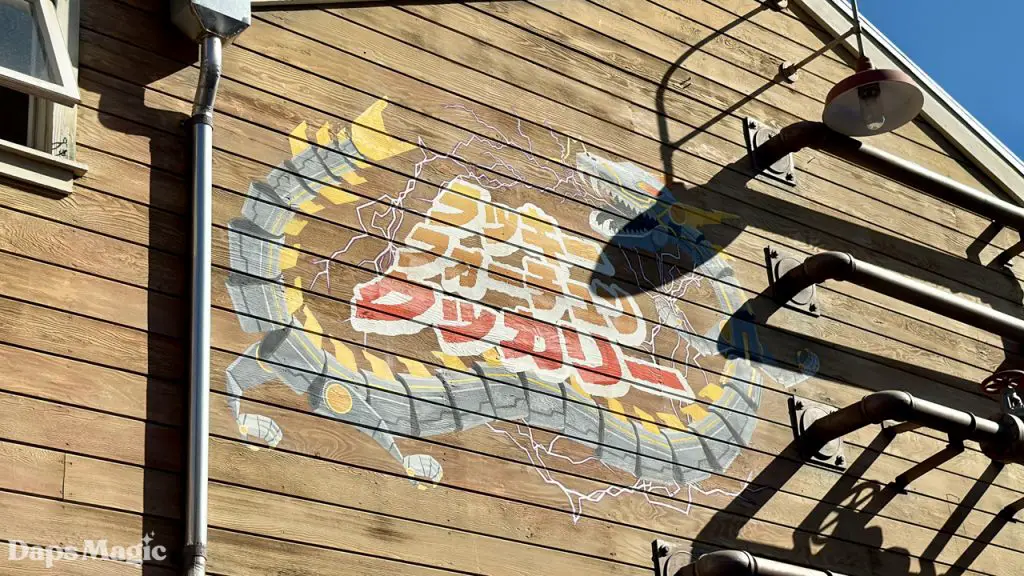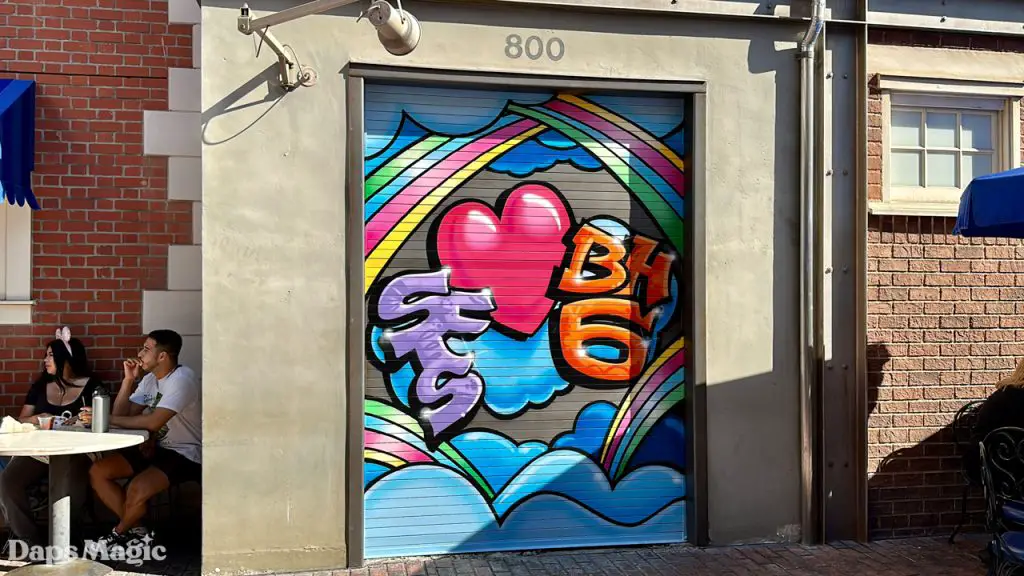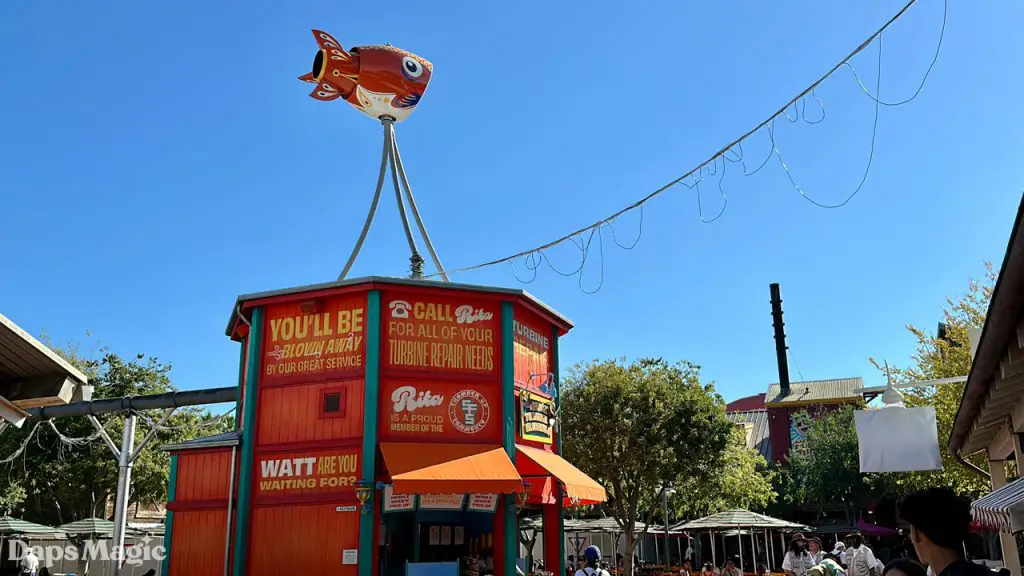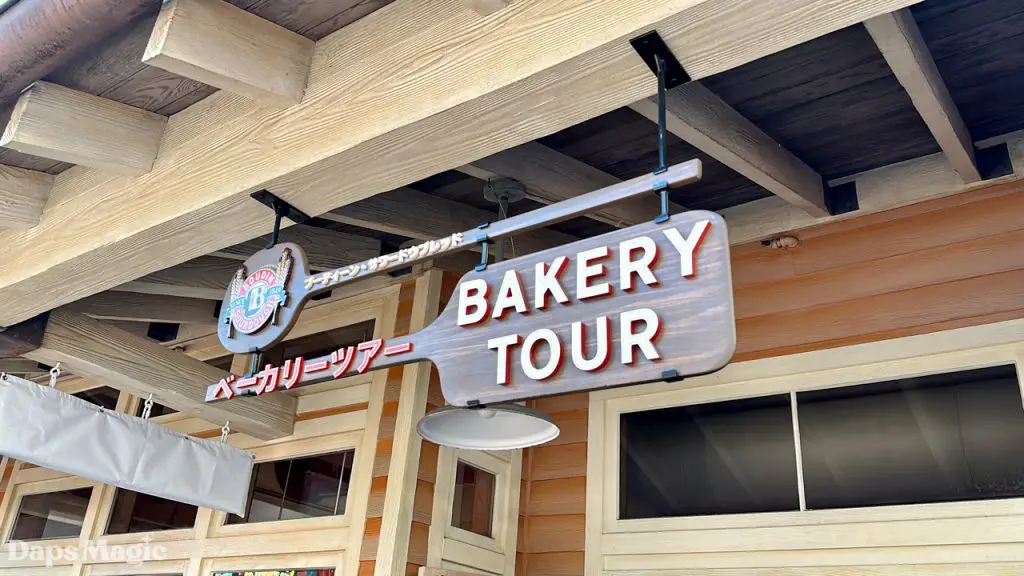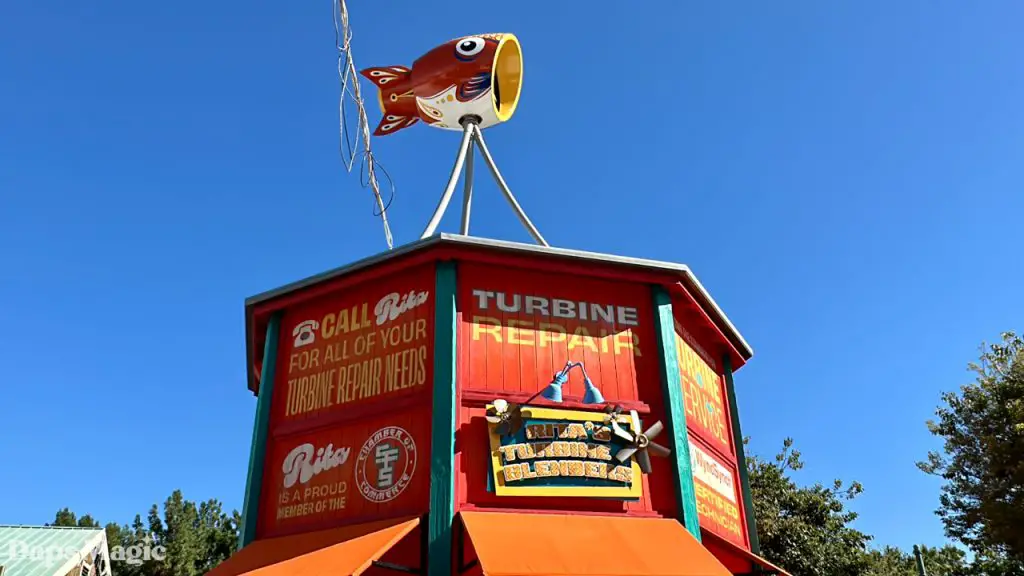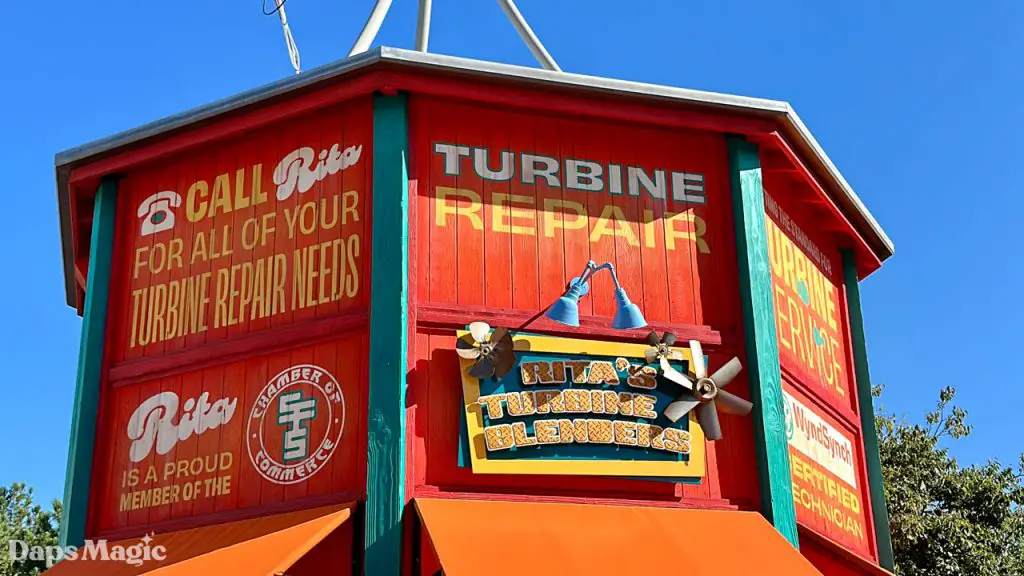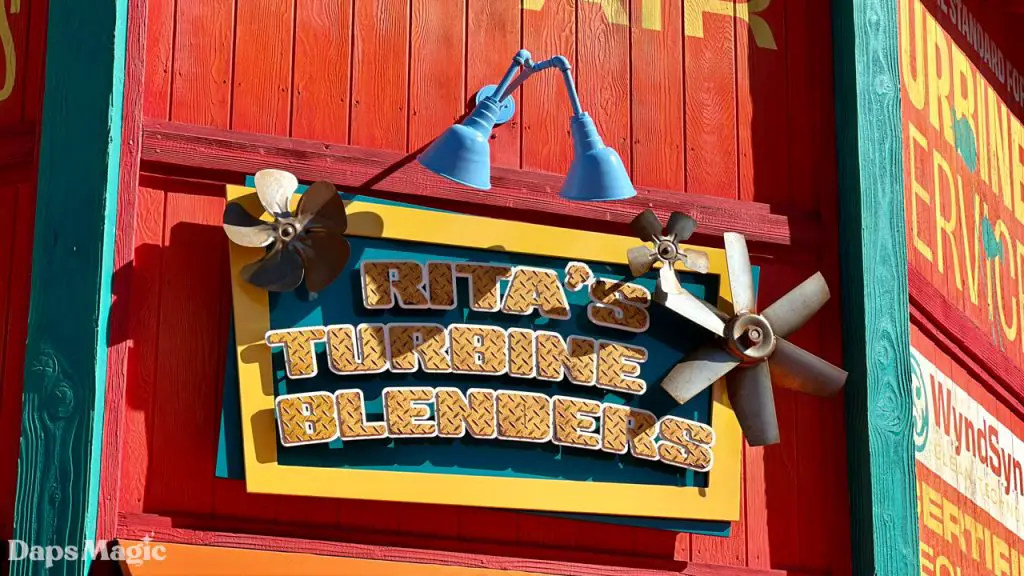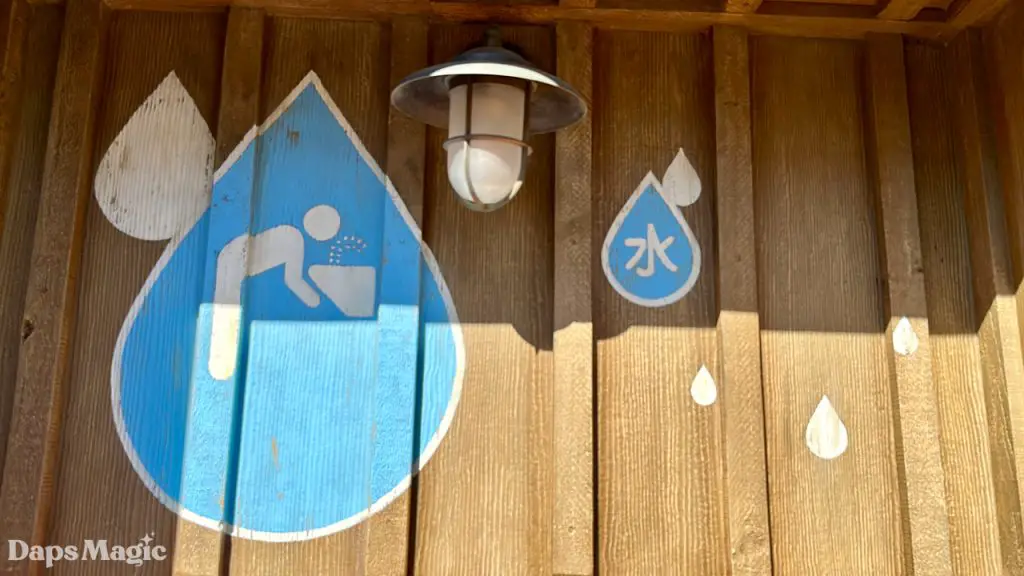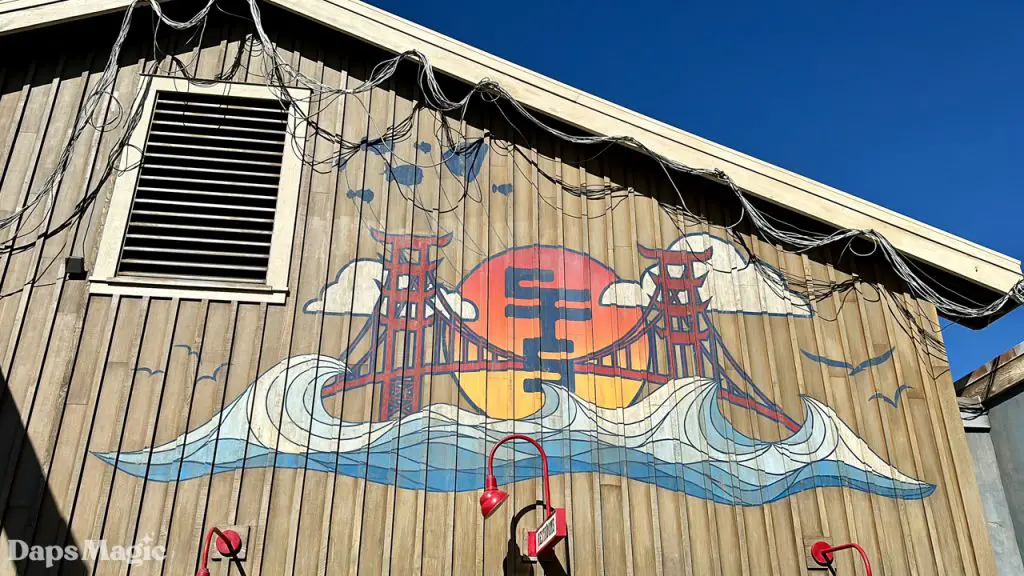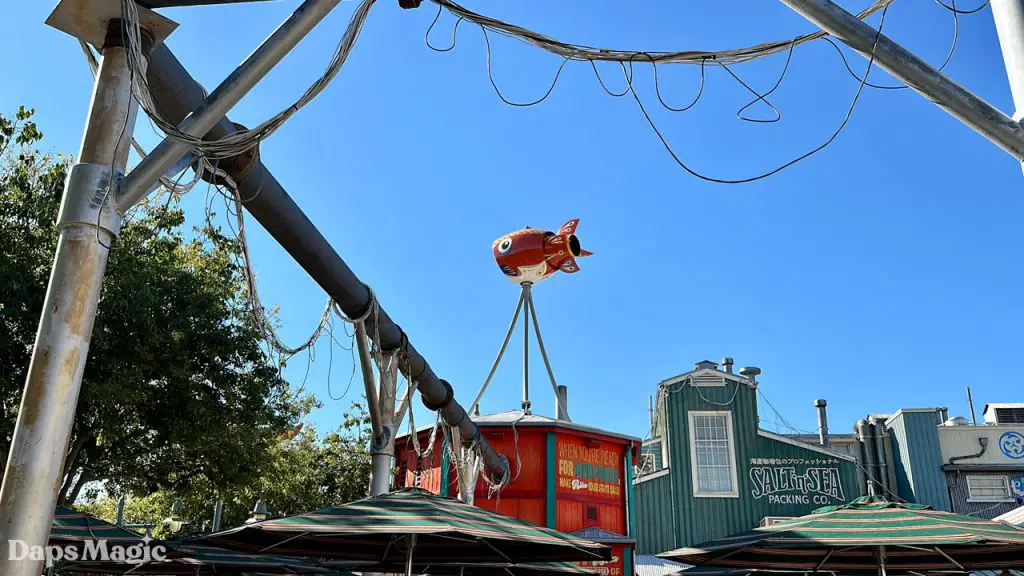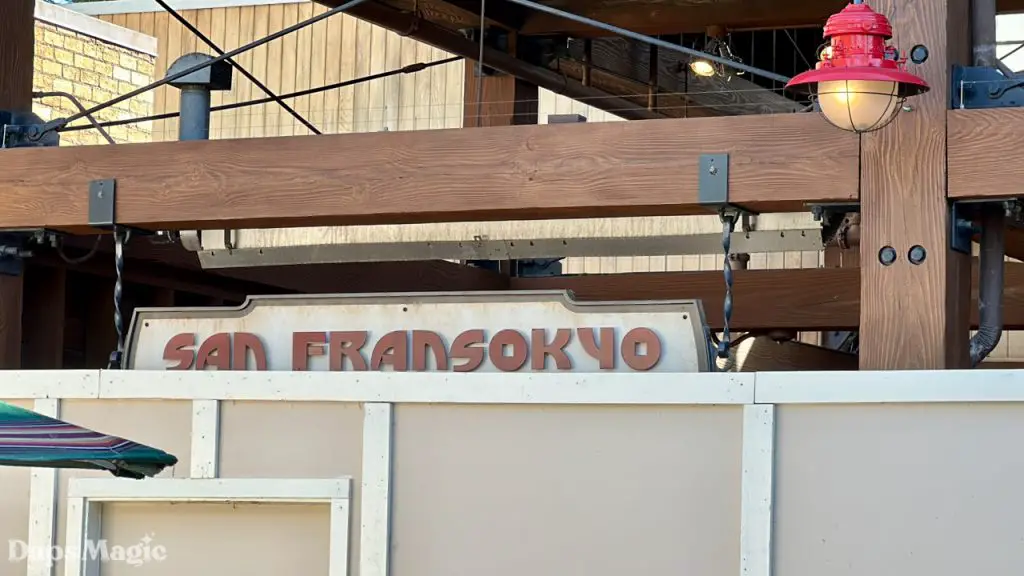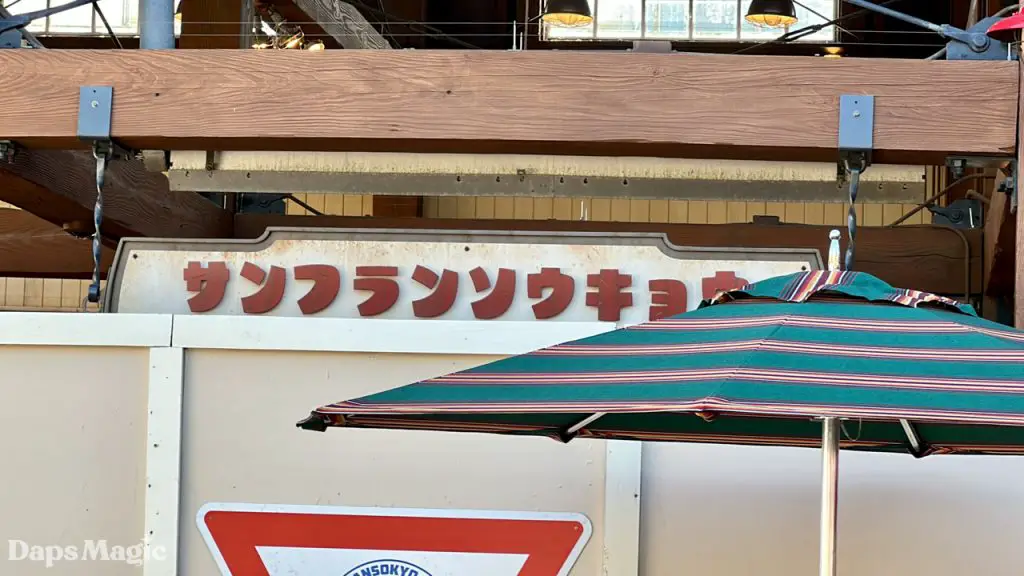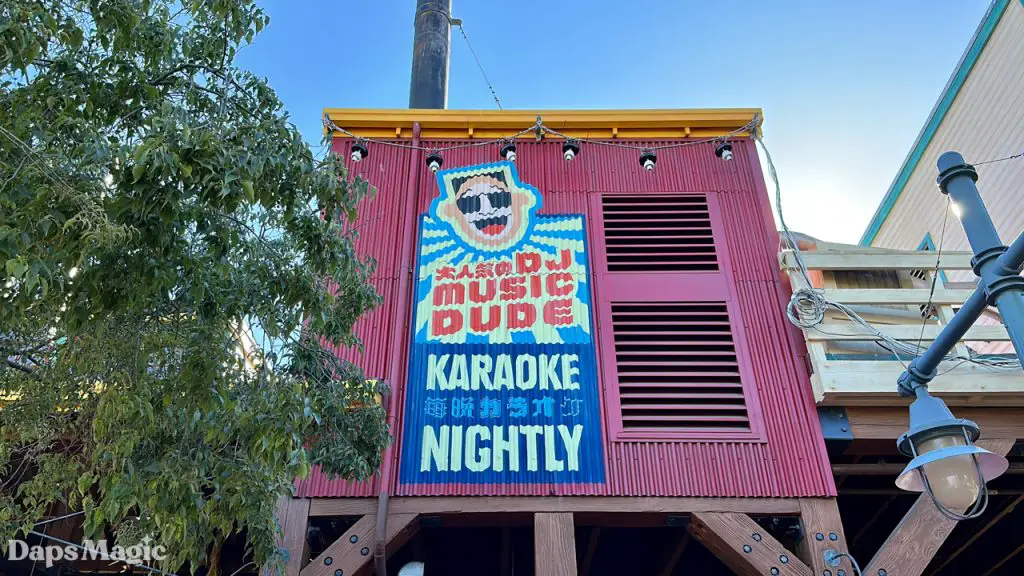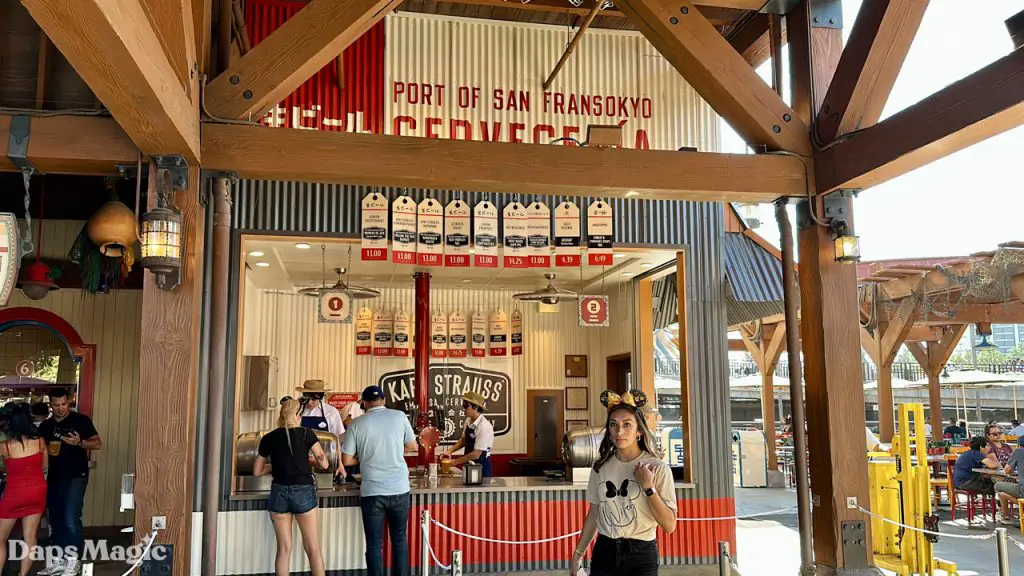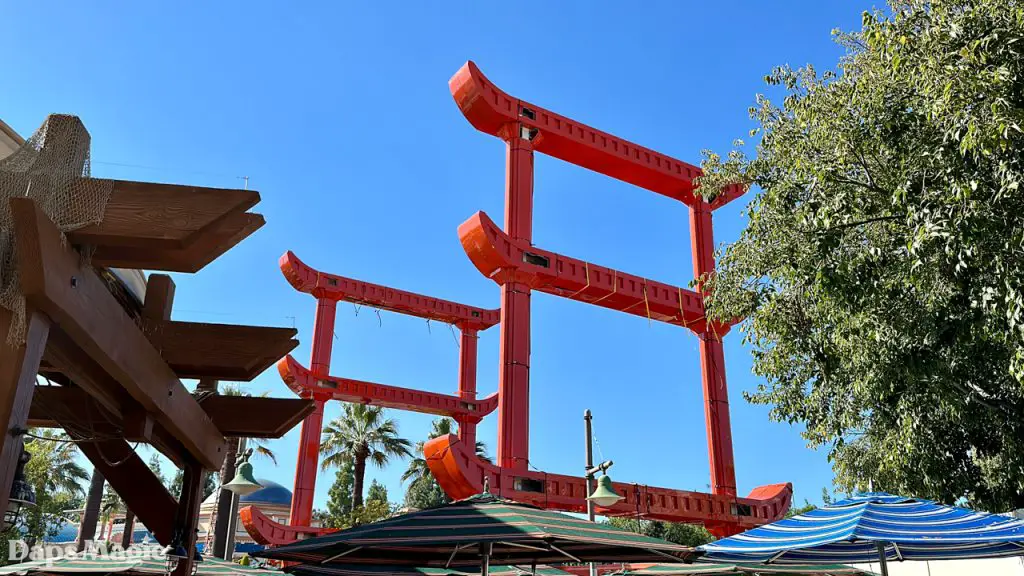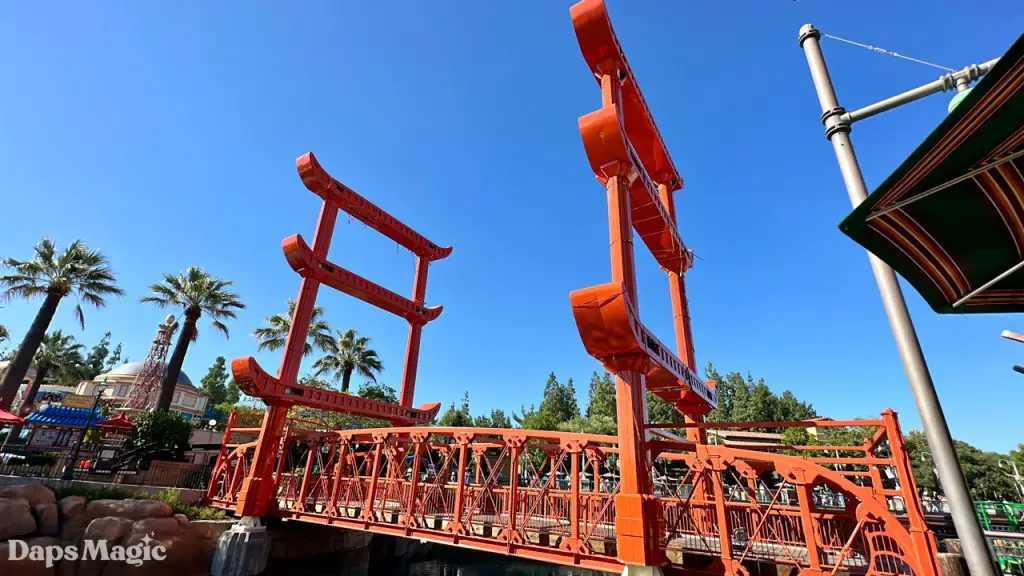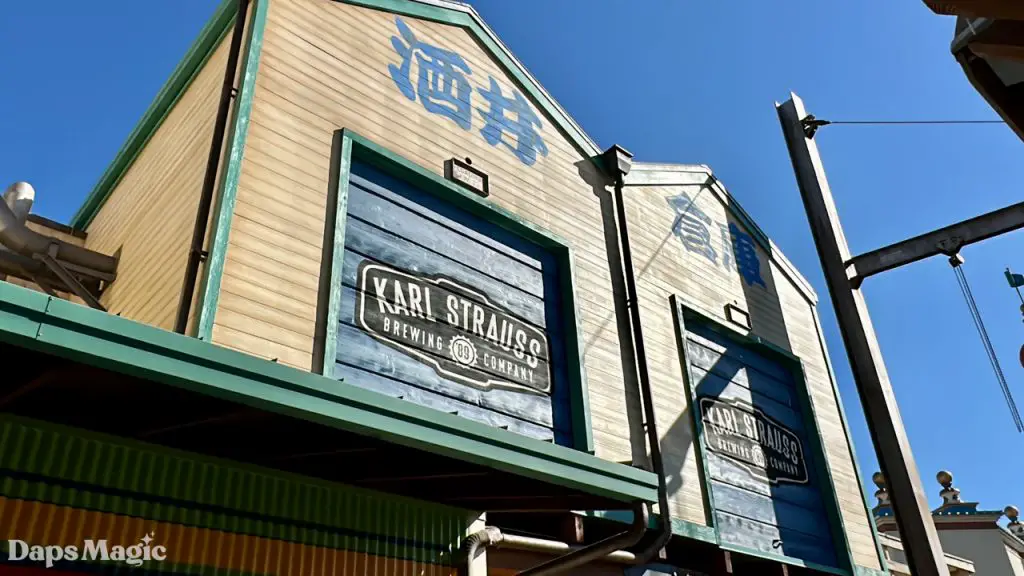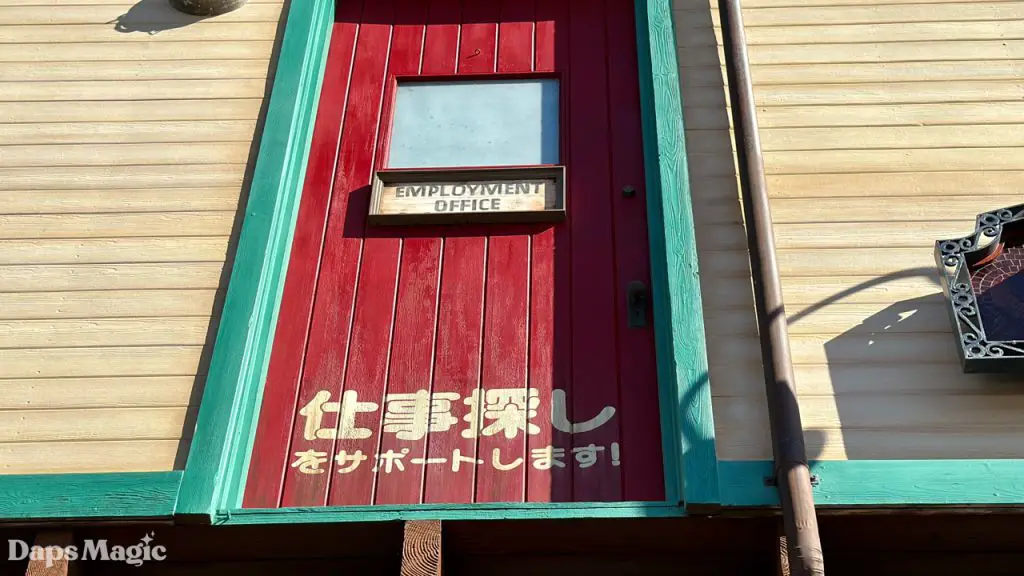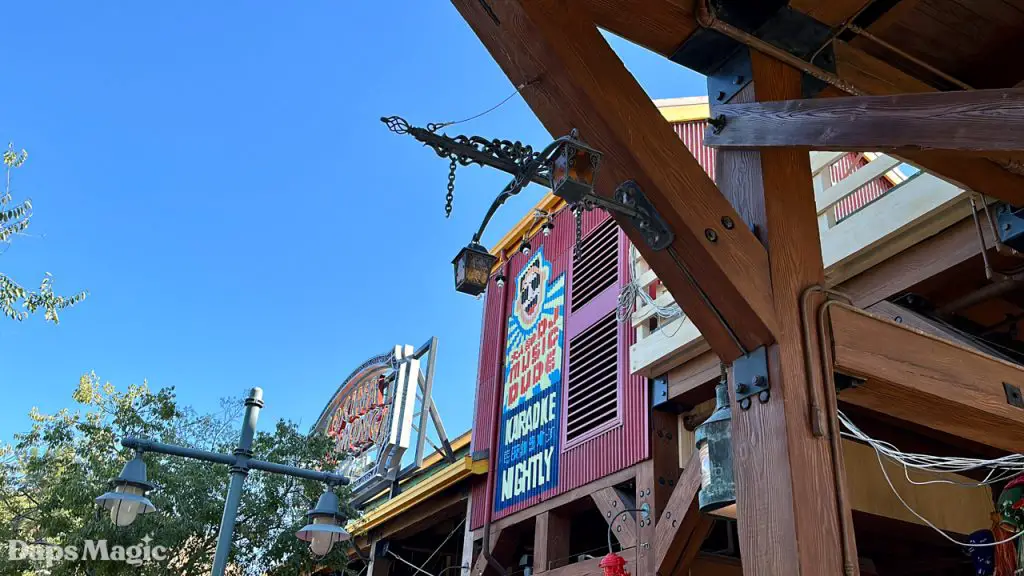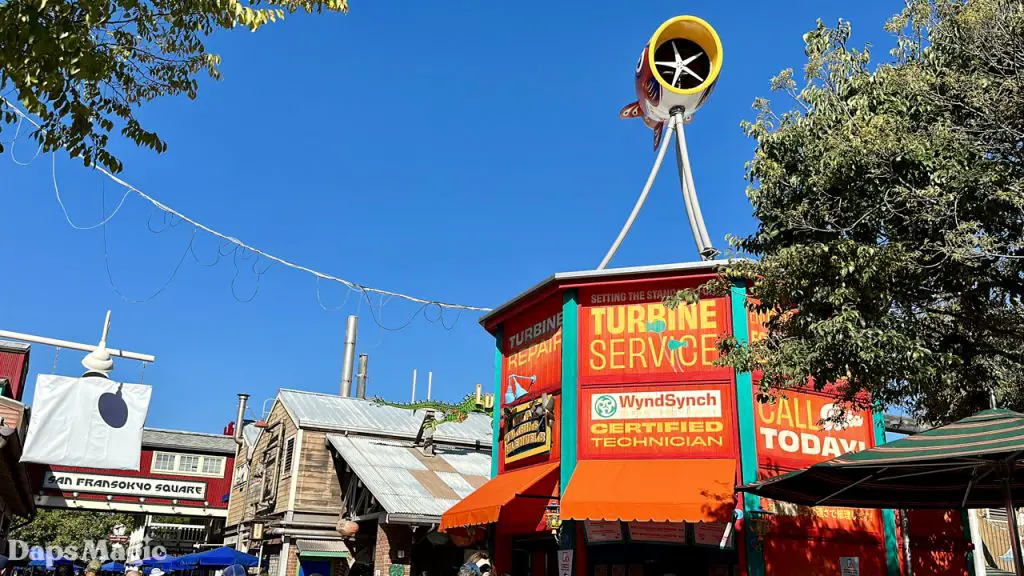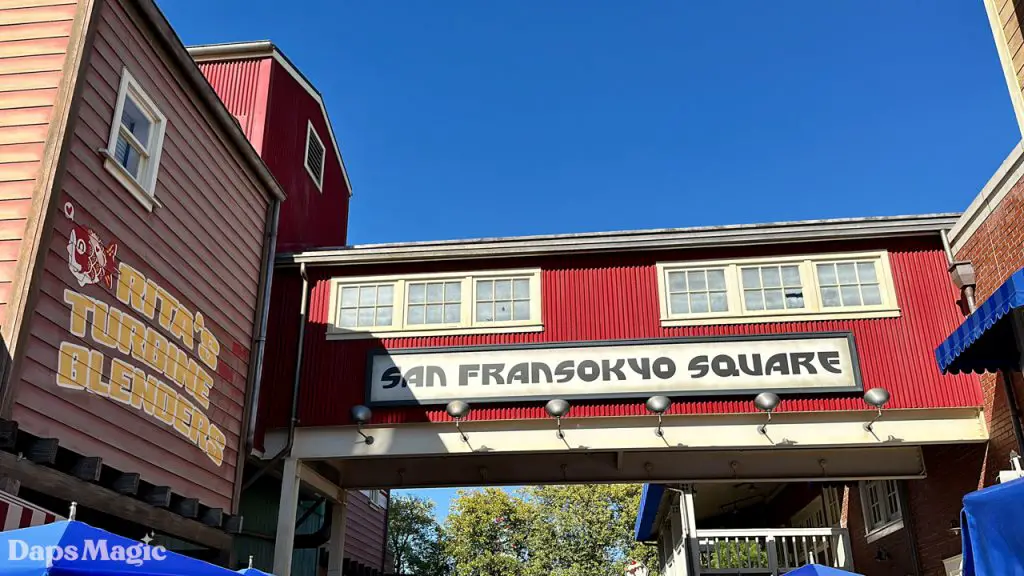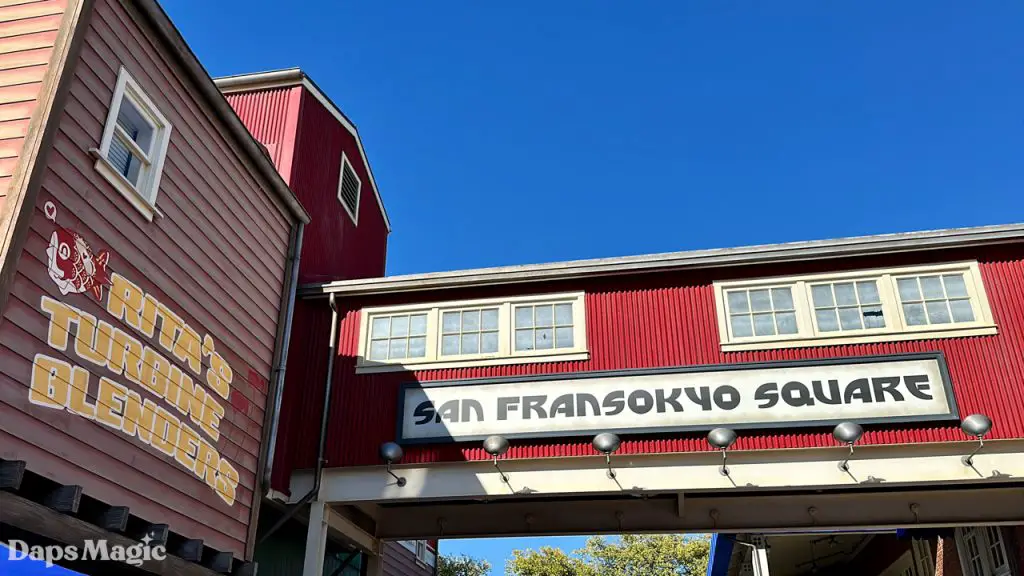 San Fransokyo Square is set to be completed and officially welcoming guests at the Disneyland Resort on August 31, 2023. What do you think of the progress that is being made? Are you excited to experience it? Share your thoughts and opinions in the comments below!
San Fransokyo Square Official Description
Step into a vibrant, diverse locale full of neighborhood restaurants and small businesses—home to Big Hero 6!
This bustling seaside plaza will continue its transformation as the San Fransokyo Public Works Department brings this area to life.

Epic Encounters

Meet Baymax

Stop by to greet the huggable healthcare robot—and boy genius Hiro Hamada too!

Diverse Dining

Aunt Cass Café

Pop in for soups served in Boudin sourdough bread bowls, Japanese-inspired dishes and more.

Port of San Fransokyo Cervecería

Relax in an enchanting beer garden as you enjoy a selection of Karl Strauss beers at this brewery in San Fransokyo Square.

Savor the Refreshing Flavor

The newest venue at San Fransokyo Square is the Port of San Fransokyo Cervecería, hosted by Karl Strauss Craft Brewery. With its proximity to Cocina Cucamonga Mexican Grill and the diverse nature of this corner of the square, you may see descriptors of the beer in Spanish and Japanese, in addition to English. Just outside the facade of the brewery is an inviting beer garden, decorated with lights and papel picado—elaborate designs cut into sheets of paper—featuring some of San Fransokyo's favorite heroes. Animated neon signs and a "Port of San Fransokyo" waterfront marquee also add to the fun and excitement of this area after dark, when the illuminated beer garden charmingly beckons.

Rita's Turbine Blenders

Chill with frosty margaritas—or one of our frozen nonalcoholic concoctions.

Cocina Cucamonga Mexican Grill

Feast on a variety of street tacos bursting with flavor!

Experience Mexican Flare at San Fransokyo Square

Savor standout dishes and specialty beverages, as well as delicious new items including San Fransokyo-style Street Corn and more—all bringing you a taste of Mexico!

Entrees include some of your favorite Street-style Tacos, including QuesaBirria, Carne Asada, Al Pastor, Pollo Asada and Tacos Dorados de Papa (Crispy Potato Tacos). Enjoy Frijoles Charros—Chorizo and Bacon stewed Pinto Beans—and Lime-Cilantro Rice too. Plus, there's a kids menu that offers Carne Asada or Pollo Asada Tacos.

Guests 21 and over can sip specialty drinks like the Melon Cocktail and Lime Margarita. Nonalcoholic cold beverages are also available.

Ghirardelli® Soda Fountain and Chocolate Shop

Strike it rich with indulgent sundaes, ice cream cones, shakes and hot drinks made with premium Ghirardelli® Chocolate.

World-Famous Hot Fudge Sundaes and More

Indulge in handmade hot fudge atop signature ice cream creations.

Taste a decadent piece of California history with extravagant sundaes such as:

The Ocean Beach Sea Salt Caramel with vanilla ice cream, sea salt, caramel sauce, and handmade hot fudge, topped with whipped cream, sea salt and a Ghirardelli® SQUARES Milk Chocolate.
The Gold Rush Caramel with vanilla ice cream, sea salt, diced almonds, caramel sauce, and whipped cream topped with a Ghirardelli® SQUARES White Chocolate Caramel.
The World-Famous Hot Fudge with vanilla ice cream and handmade hot fudge, topped with whipped cream, diced almonds and a cherry.

Waffle cone lover? Try the Magical Sundae with vanilla ice cream and hot fudge, topped with whipped cream, sprinkles and dipped waffle ears.

Vanilla
Ghirardelli® Chocolate
Strawberry
Espresso chip
Cookies 'n cream
Raspberry sorbet
Rocky road
Black cherry vanilla
Butter pecan
Mint chocolate chip
Cookie dough
Vanilla Coconut

A limited variety of toppings will also be available to put the finishing touches on your mouthwatering masterpiece.

Chocolate Drinks
If you'd rather drink your chocolate, try a Frozen Hot Cocoa. On a chilly day, you can still savor Ghirardelli® Chocolate with velvety hot chocolate drinks like the Sea Salt Caramel Hot Cocoa.

Chocolate Gifts
You can also pick up a few chocolate souvenirs, including:

An exclusive selection of Ghirardelli® Chocolates with limited edition packaging—not available anywhere else.
A complete assortment of Ghirardelli® Chocolate Bars in every available flavor.
A custom assortment of your favorite Ghirardelli® SQUARES.

Products at this location may contain peanuts, tree nuts, milk, wheat egg and/or soy.

All menu items are subject to change without notice.

Tradition You Can Taste

A symbol of San Francisco since 1852, Ghirardelli chocolate is known the world over for its exceptional flavor and quality. The Ghirardelli Chocolate Company uses a time-honored manufacturing process starting with the highest-quality cocoa beans and ending with extensive conching to ensure a silky-smooth texture.

Italian immigrant Domingo Ghirardelli started the company after finding success during the California Gold Rush. Its landmark Ghirardelli Square location at Fisherman's Wharf has been beckoning chocolate lovers with its trademark illuminated sign since the early 1900s.

At Disney California Adventure Park, the legend lives on at the Ghirardelli Soda Fountain and Chocolate Shop, where real melted Ghirardelli chocolate is used to make its signature hot fudge each and every day. Come taste the reason the Ghirardelli Chocolate Company has thrived for over 160 years, and take home some of its distinctive chocolate squares for yourself or someone special.

Lucky Fortune Cookery

Wok this way—discover fast, fresh 'n' hearty meals from this quick-service Asian eatery!

Knives and Forks Optional

Feast on traditional dishes bursting with flavors inspired by the delicacies of Asia.

Stop by Lucky Fortune Cookery for delicious meals to enjoy on the go or while relaxing at nearby picnic tables. Mouthwatering menu selections are designed to please palates of all ages.

Entrees include Karaage-inspired Crispy Chicken Sandwich and Baymax Macaron. For an appetizing snack, try the chicken wings or crispy pot sticker sides. Plus, the kids' menu is perfect for little heroes!

Guests 21 and over can sip specialty drinks like the Japanese Mule—nonalcoholic hot and cold beverages are also available.

Cappuccino Cart

Whether it's a cold brew or a coffee cocktail, this stand will help you start your day off right!

Cappuccinos, Croissants and More!

Need a pick-me-up? This charming cart's got you covered! Located at Pacific Wharf, this stand offers an assortment of espressos, coffee cocktails, croissants and cookies. Or try seasonal offerings like the Horchata Cold Brew! Whatever your tastes—this selection of delicious drinks is sure to satisfy!

Local Shops

San Fransokyo Maker's Market

Bring home the memories with a fun memento of your visit to San Fransokyo Square!

Collectible Medallion Machines

Celebrate 100 years of Disney with shiny souvenirs featuring some beloved characters.

A Token of Celebration

Whether you're devoted to classic Disney characters or enchanted by new favorites, this eclectic medallion collection is sure to bring the bling during the Disney100 Celebration at Disneyland Resort.

Price
1 for $6 (Cash Only) or 4 for $20 (Cash, Card and Tap to Pay)

Discounts do not apply.

Pan Pacific Pin Traders

Shop, trade and explore at this pin-credible port of call.

Enticing Experiences

The Bakery Tour

Go behind the scenes of a real-life bakery and see how sourdough bread is made.