Two years ago the Nautilus series was announced by Disney+. This live-action series would have followed the adventures of Captain Nemo. This, however, will no longer be happening. As Disney continues to trim its sails and cut costs, the Nautilus series has been sunk and is no more. Disney is now focusing more and quality over quantity. With this, several titles have ended up being cut.
Along with titles being cut from production, multiple programs were pulled off of Disney+ and Hulu. Disney CEO Bob Iger also announced that there would be fewer Marvel and Star Wars productions moving forward as well.
While Nautilus might have been sunk in terms of Disney+, this might not be the end of this series. It is being reported that the series is being shopped around around to be streamed elsewhere. The series has already been shot in Australia. It began filming in February of 2022. There are already meetings and screenings happening in hopes of finding it a new home.
Originally, Nautilus was announced during the 2021 Edinburgh TV Festival. It was announced with two other programs that were to be UK series for Disney+ as well. It is believed that Nautilus was the only series impacted by this round of cuts.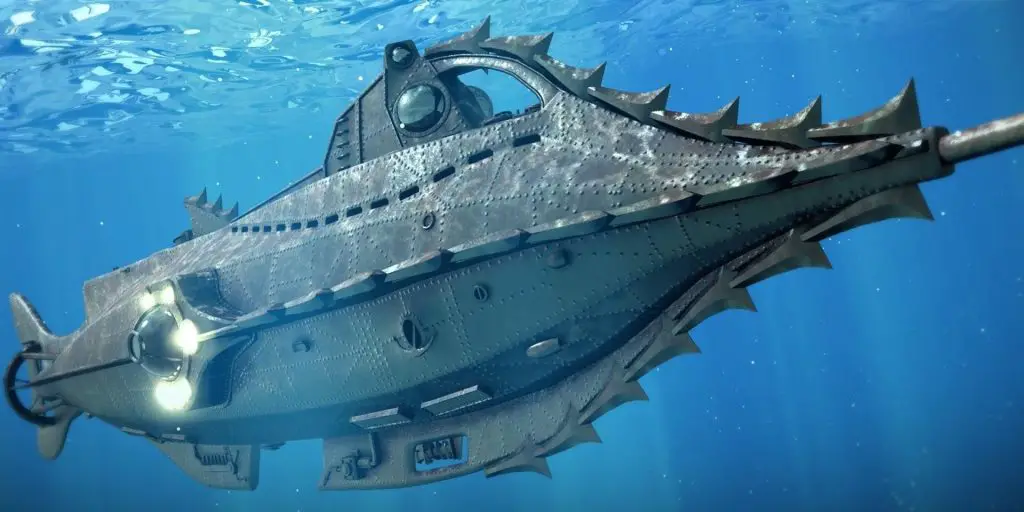 Nautilus is based on 20,000 Leagues Under the Sea, the novel by Jules Verne. The series was to be 10 episodes that would tell the origin story of Captain Nemo and his submarine, the Nautilus. Disney has approached this story before. In 1954, Disney released a film of the same name. It starred James Mason as Captain Nemo, Kirk Douglas as Ned, Paul Lukas as Professor Pierre Aronnax, and Peter Lorre as Conseil.
What do you think about Disney pulling the plug on Nautilus? Do you hope it gets picked up elsewhere? If so, where? Share your thoughts and opinions in the comments below!