American Born Chinese is headed to ABC, Hulu, Roku, and YouTube. The series, which already can be watched on Disney+, will soon be offered elsewhere for more to see. The series has a critic score of 96% on Rotten Tomatoes and has been declared one of the best TV and Streaming Shows of 2023. Entertainment Weekly said about the show that, "American Born Chinese presents an inviting blend of heartfelt coming-of-age humor and exhilarating martial-arts action" as well as "extraordinarily fun and uplifting."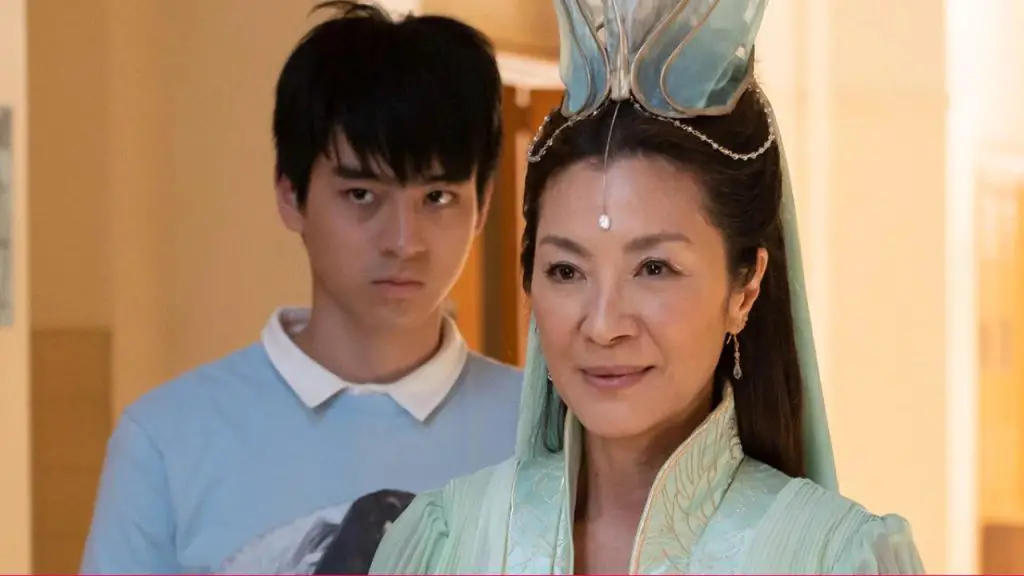 For those who are interested, they can see American Born Chinese on Disney+ or at the following locations at the following times:
ABC: Saturday, June 24 at 8:00pm ET/PT – Episode 1
Hulu: Monday, June 26 – Sunday, July 9 – Episodes 1-3
YouTube: Wednesday, June 21 at 9am to Sunday, July 23 – Episode 1
Roku: Monday, June 26 – Monday, July 10 – Episodes 1-3
American Born Chinese Description
Based on the graphic novel of the same name by Gene Luen Yang, "American Born Chinese" chronicles the trials and tribulations of a regular American teenager whose life is forever changed when he befriends the son of a mythological god. This is the story of a young man's battle for his own identity, told through family, comedy, and action-packed Kung-Fu – with USA Today declaring that "the supernatural elements of "Chinese" are brought to life beautifully, playing on aesthetics from Chinese folklore, comics and animation to create worlds and scenes that pop off the screen."

The coming-of-age adventure features an all-star international cast, including Academy® Award winners Michelle Yeoh and Ke Huy Quan ("Everything Everywhere All at Once"), Ben Wang ("Chang Can Dunk"), International Emmy® Award Nominee Yeo Yann Yann ("Wet Season"), Chin Han ("Mortal Kombat"), Daniel Wu ("Reminiscence"), former Taekwondo champion Jimmy Liu and Sydney Taylor ("Just Add Magic").  

Introducing audiences to a pantheon of iconic Chinese mythical characters, are guest stars Academy® Award nominee Stephanie Hsu as Shiji Niangniang, the Goddess of Stones; Ronny Chieng as unconventional monk, Ji Gong; Jimmy O. Yang as Dragon King, Ao Guang; James Hong as Jade Emperor; Leonard Wu as Niu Mowang/Bull Demon; and Poppy Liu as Princess Iron Fan. The series also welcomes Lisa Lu as soon-to-be retired acupuncturist Ni Yang and Rosalie Chiang as student activist Suzy Nakamura. 

Emmy® Award-winning writer/producer Kelvin Yu ("Bob's Burgers," "Central Park") serves as executive producer and showrunner.  Destin Daniel Cretton (Marvel's "Shang-Chi and the Legend of the Ten Rings," "Short Term 12") directs and serves as executive producer, alongside Melvin Mar and Jake Kasdan (both of "Doogie Kamealoha, M.D.," "Jumanji: Welcome to the Jungle" and "Jumanji: The Next Level"), Erin O'Malley ("Doogie Kamealoha, M.D."), Asher Goldstein ("Short Term 12," "Just Mercy") and Gene Luen Yang. 
What do you think of American Born Chinese getting these additional viewing opportunities? Are you excited to watch it? Share your thoughts and opinions in the comments below!