Guardians of the Galaxy Vol. 3 is currently in theaters. It should come as no surprise that it is accompanied by an incredible soundtrack, otherwise known as an Awesome Mix. This Awesome Mix is now available on Vinyl, which really is the best way to enjoy any Awesome Mix. This release includes 2 LP records with a ton of great music. Check out the details below.
Guardians Of The Galaxy Vol. 3: Awesome Mix Vol. 3[2 LP]
Price: $34.99 – Now $24.99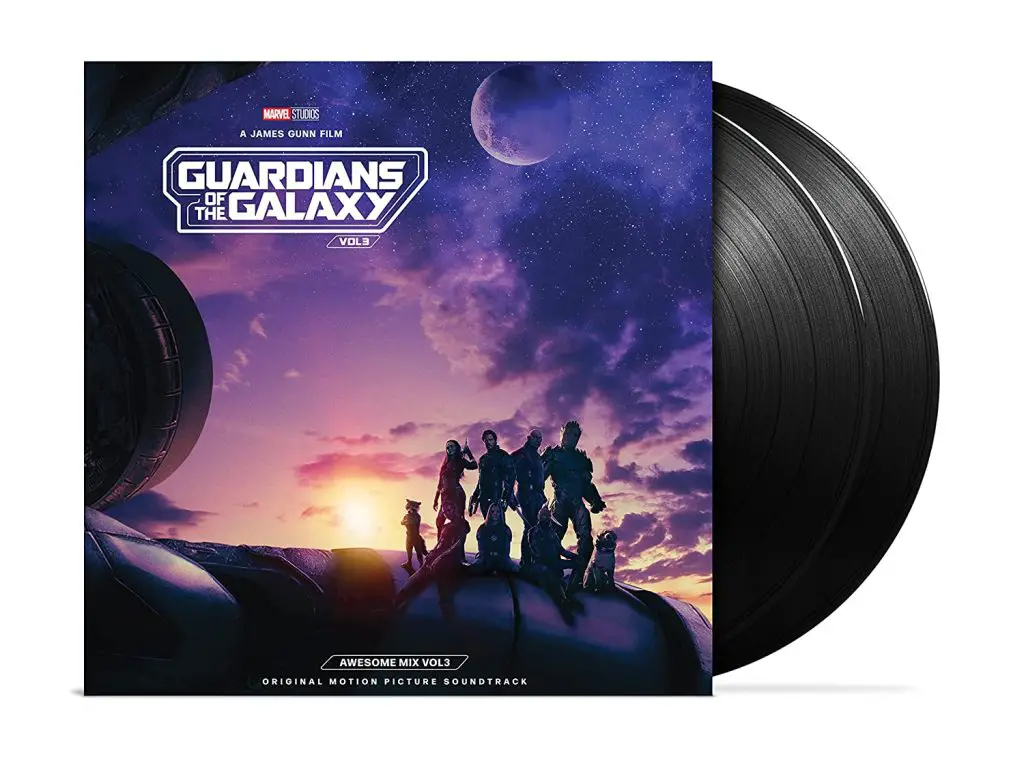 Description:
It's time to face the music. Still reeling from the loss of Gamora, Peter Quill rallies his team to defend the universe and one of their own – a mission that could mean the end of the Guardians if not successful. Featuring a stellar line-up of tracks perfect for any hero saving the galaxy. On standard black vinyl.
Track List:
Creep (Acoustic Version) – Performed by Radiohead
Crazy On You – Performed by Heart
Since You Been Gone – Performed by Rainbow
In the Meantime – Performed by Spacehog
Reasons – Performed by Earth, Wind and Fire
Do You Realize?? – Performed by The Flaming Lips
We Care a Lot – Performed by Faith No More
Koinu no Carnival (From "Minute Waltz")- Performed by EHAMIC
I'm Always Chasing Rainbows – Performed by Alice Cooper
San Francisco – Performed by The Mowgli's
Poor Girl – Performed by X
This Is the Day – Performed by The The
No Sleep Till Brooklyn – Performed by Beastie Boys
Dog Days Are Over – Performed by Florence + The Machine
Badlands – Performed by Bruce Springsteen
 I Will Dare – Performed by The Replacements
Come and Get Your Love – Performed by Redbone
Guardians Of The Galaxy Vol. 3: Awesome Mix Vol. 3[2 LP] can be ordered on Amazon here. What do you think of the track list for this vinyl release? What did you think of the movie? Share your thoughts and opinions in the comments below!
This post contains affiliate links that help support Daps Magic.