Disney PhotoPass has revealed a new Magic Shot for guests visiting the Magic Kingdom. This shot, which is offered in front of Cinderella Castle, turns the photo into basically a digital watercolor painting. Along with turning the picture into a watercolor, the Watercolor Magic Shot also removes people from the background of the photo as well. An example of this new Magic Shot was shared by Disney:
The Watercolor Magic Shot is only available at certain times and only in one place. A Disney PhotoPass photographer is stationed across from the Partners Statue (West).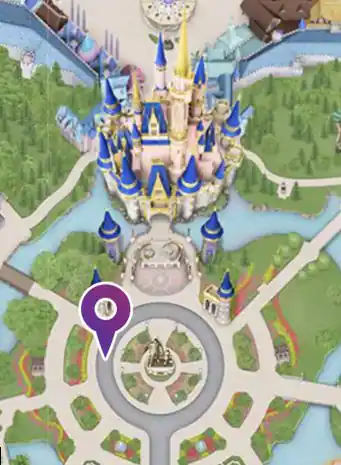 This Watercolor Magic Shot is available from 9:00 AM to 2:30 PM ET. It is one of many different Magic Shots being offered at Walt Disney World Resort currently.
What do you think of this new Magic Shot? Will you be getting your photo taken of it? Share your thoughts and opinions in the comments below!