It's hard to believe it but the time has arrived for the final episode of the season for Star Trek: Picard. Along with being the final episode of the season, this also marks the final episode for the series as well. Last week the original crew from Star Trek: The Next Generation found themselves on the Enterprise-D after the Borg returned and appears to have outmaneuvered all of Starfleet. With the Borg in control of all the modern ships in the fleet, Admiral Picard and his old crew found themselves on their own ship that Commodore LaForge had restored. All of this happened as Jack made his way to what was calling him, only to discover it was the Borg Queen. By the end of the episode, it appears that he has been assimilated. With things looking bleak, the Federation's only hope appears to rely on an older crew on their old ship. This week's episode is titled The Last Generation and was written and directed by showrunner Terry Matalas.. It debuts on Paramount+ on April 20, 2023.
The Last Generation Synopsis
In a desperate last stand, Jean-Luc Picard and generations of crews both old and new fight together to save the galaxy from the greatest threat they've ever faced as the saga of Star Trek: The Next Generation comes to a thrilling, epic conclusion.
The Last Generation – Star Trek: Picard – Photos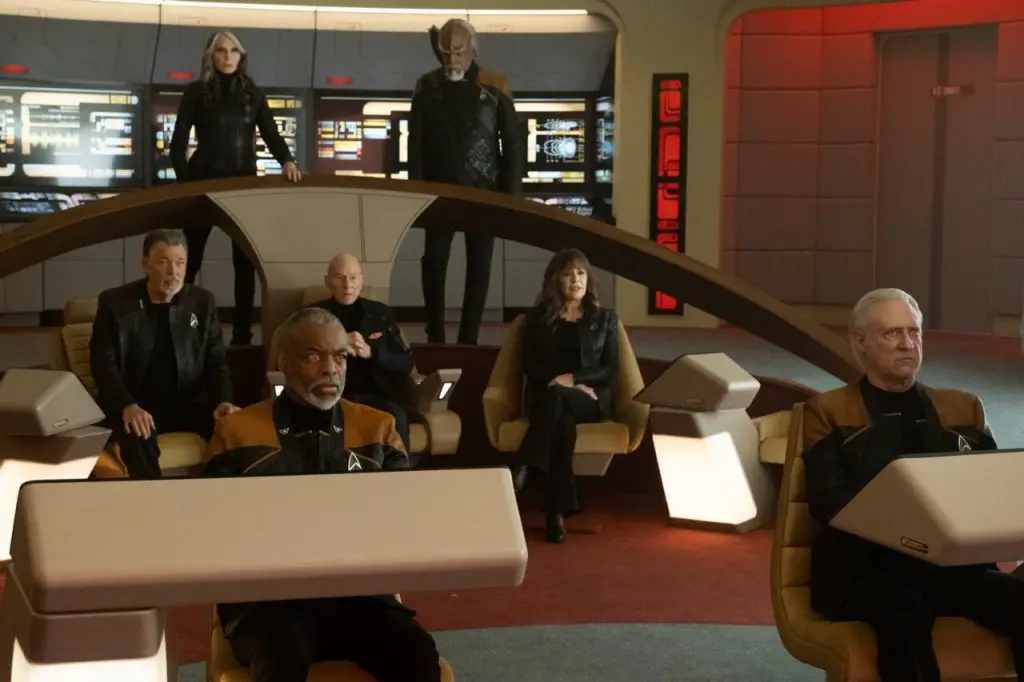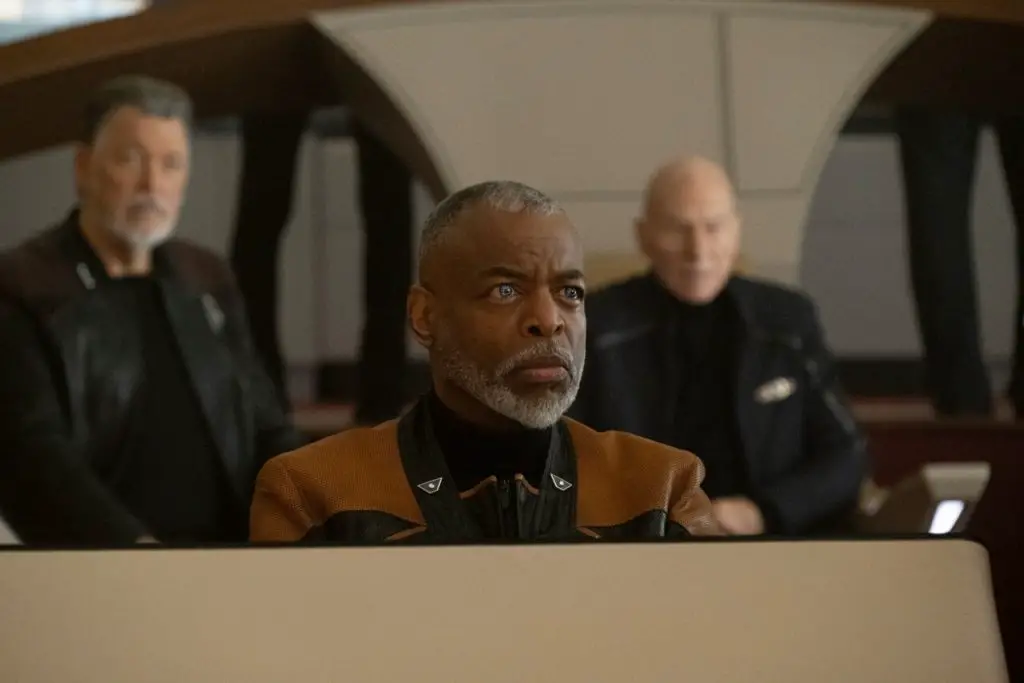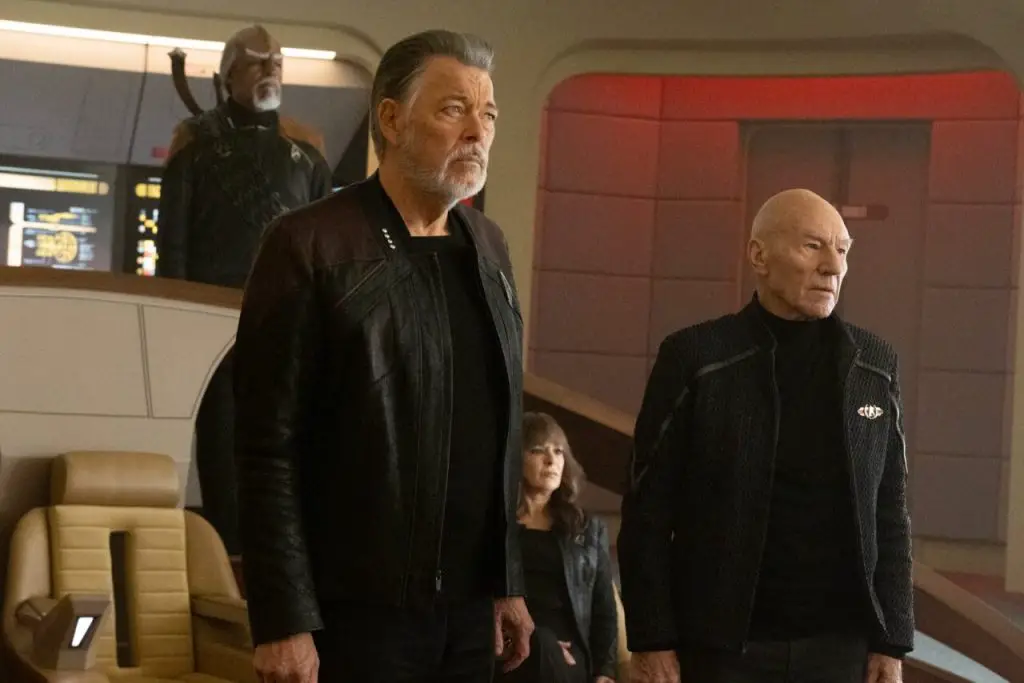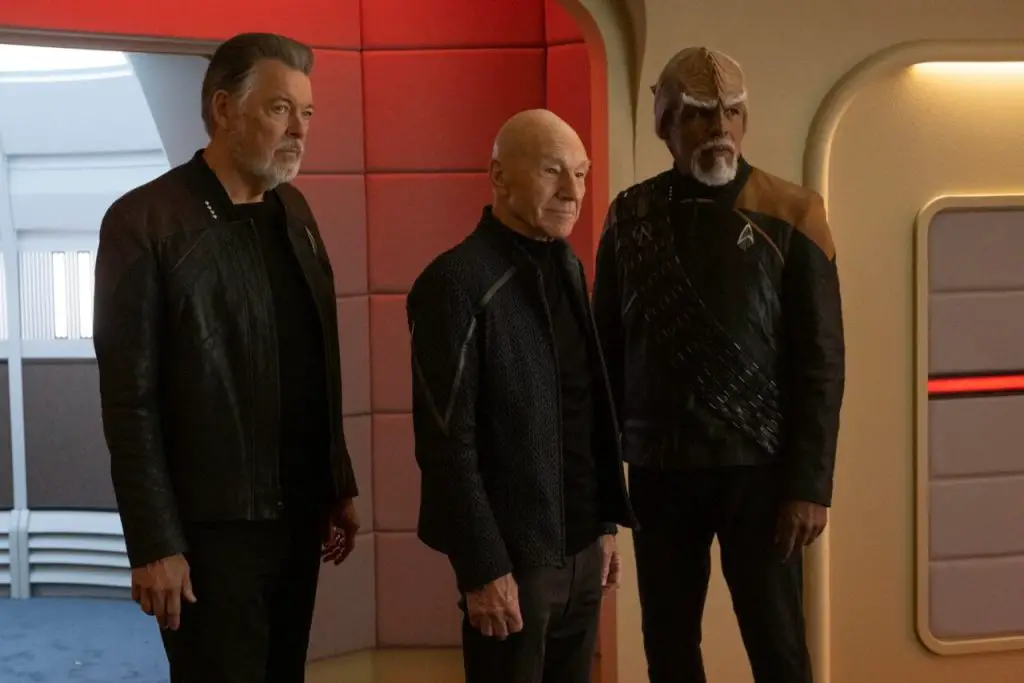 There is a lot at stake for the crew of the Enterprise-D and Titan-A this week as the series draws to a conclusion. There will be a lot of questions that need to be answered. Most importantly, will Admiral Picard and company be able to overcome the Borg and also rescue Jack? The answers will be found soon.
Star Trek: Picard is in its third and final season. It stars Patrick Stewart as Jean-Luc Picard, LeVar Burton as Geordi La Forge, Michael Dorn as Worf, Jonathan Frakes as William Riker, Gates McFadden as Beverly Crusher, Marina Sirtis as Deanna Troi, Brent Spiner as Lore, Jeri Ryan as Seven of Nine, Michelle Hurd as Raffi, along with Amanda Plummeras Vadic, Todd Stashwick as Captain Liam Shaw and Ed Speleers. New episodes are released on Thursdays on Paramount+. 
What do you think of what you are seeing this week's episode of Star Trek: Picard? Are you excited about where this season is going? Are you looking forward to this week's episode? Share your thoughts and opinions in the comments below!