A charity Pickleball tournament is being held to raise funds for Project Access Resource Centers and its efforts to support low-income families. This is being done by showcasing the fastest growing sport in America, Pickleball. The event is being presented by Freespeed Aviation, LLC at Tennis and Pickleball Club in Newport Beach from 12:30 PM to 4:30 PM on March 23, 2023.
Pickleball continues to become more and more popular as people discover how much fun it can be and how accessible it is. Fans of Shrinking might have heard the sport referenced in a recent episode. According to CNBC, more than 36 million Americans are now playing this sport. It is supported by both LeBron James and Tom Brady. This is up dramatically from the 5 million people who played it in just 2021.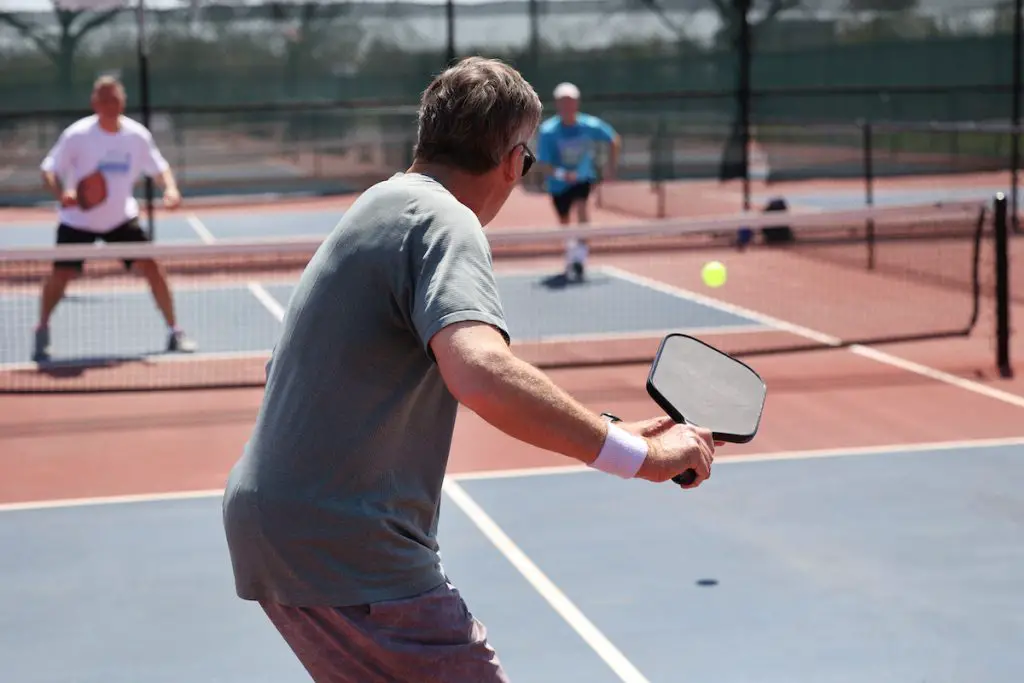 The Tournament
The tournament's registration includes two hours of gameplay, a beginner's clinic with a pro pickleball player, a swag bag, prizes, food and also refreshments. There will also be an opportunity drawing along with a "totally rad" 1980s costume contest. All skill levels are welcome. Doubles are encouraged but singles are welcomed. The tournament is a "Ladder" format that will have no eliminations within the championship round.
TIMELINE
12:30pm-1:30pm Check-in
1:30pm-3:30pm Tournament Starts

Beginners
1:30pm-2:30pm Clinic with Pro
2:30pm-3:30pm Game Play

Intermediate/Advanced 
1:30pm-3:30pm Game Play
3:30pm-4:00pm Finals & Awards  

TOURNAMENT FORMAT
Enjoy 2 hours of continuous play with a ladder format; you'll be matched with players similar to your skill level.
Each round will be 11 minutes or first team to 11 points.
You will have a fixed partner. If you sign up as a single player, we will match another player with you.

Register at: project-access.org/pickleball
About Project Access
Project Access is one of the country's most successful resident services providers of vital on-site health, education, and employment services to families, children, and seniors living in affordable housing, resulting in over 90 thriving communities in 16 states nationwide and growing. This non-profit organization provides access to tools, knowledge, and opportunities that cultivate strong communities, positive changes, and hopeful futures. For more information, please visit https://www.project-access.org.
About Freespeed Aviation
A Service-Disabled Veteran Owned Business based in Newport Beach, California, Freespeed Aviation's professional team boasts over 45 years of combined experience in all aspects of aviation. The company focuses on providing concierge air charter broker services, consulting on aircraft management, acquisitions, and sales; flight department setup and general business aviation consulting; and flight crew recruiting and hiring. An honoree in the Inc. 5000 2022 Fastest-Growing Private Companies in America, Freespeed is also proud to be a registered Wyvern Broker and a member of the following organizations: Air Charter Safety Foundation, National Business Aviation Association, National Air Transportation Association, and the Southern California Business Aviation Association.
"We are so excited to have everyone join us on March 23 in Newport Beach because we're confident all participants will have a great time for a great cause," states Kristin Byrnes, Chief Executive Officer and President of Project Access. "The funds raised through an afternoon of pickleball fun will help ensure that the most vulnerable among us have a home and support system that helps secure a promising future."
If you are unable to attend this fundraiser but would still like to contribute, donations can be made here.