The third season of The Mandalorian arrived on Disney+ today. To celebrate the third season of The Mandalorian, CITIZEN has three watches that are inspired by the popular series. They are a part of the Citizen x Star Wars Collection. Two of these watches are focused on Mando himself and the other one on Boba Fett. They have slightly different styles and also slightly different prices that range from $295-$365. Check them out here:
Carry the strength and honor of the Mandalorian™ bounty hunter through the outer reaches of your galaxy with this unique timepiece from Citizen's Star Wars™ collection. Sustainably powered by any light, this Eco-Drive watch features a dial emblazoned with the Mandalorian's Mudhorn™ signet in the center, and a saber texture design that washes over the 3-hand dial.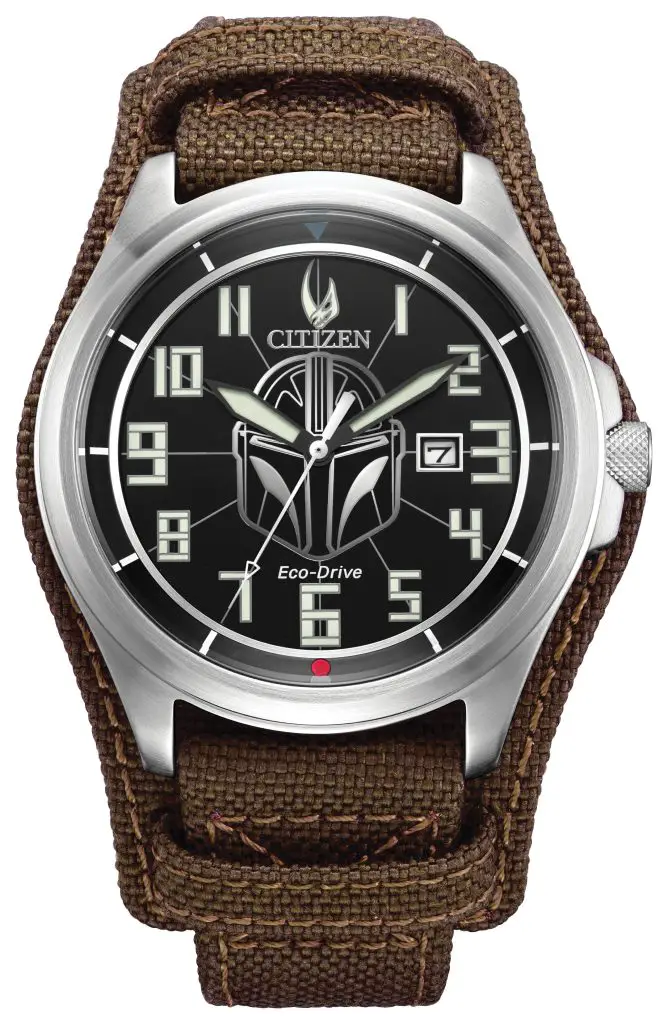 Learn the way of the Mandalore™ where strength and bravery are true codes of honor. This Citizen and Star Wars collaborative timepiece represents The Mandalorian'sTM courageous style with a black dial showcasing Mando's helmet as a powerful symbol of his bold strength. The case back is etched with an image of Mando holding Grogu™, his beloved ward.
The Star Wars™ Boba Fett timepiece from CITIZEN is inspired by the feared bounty hunter's rugged Mandalorian armor. A black ion-plated stainless steel case is complemented by an olive green Cordura® fabric strap with ribbed texture. The Fett clan's crest and the Mythosaur Skull symbol, representing Mandalorians, appears on the sub-dials. The case back is etched with Boba Fett's quote, "He's no good to me dead."
What do you think of these three watches? Have you checked out the Citizen x Star Wars Collection yet? Does anything stick out to you there? Share your thoughts and opinions in the comments below!