The Knott's Berry Farm Boysenberry Brunch is returning this spring to Mrs. Knott's Chicken Dinner Restaurant. It is offered on Saturdays and Sundays throughout the Boysenberry Festival, except for on Easter weekend. The brunch will include Boysenberry themed dishes along with Boysenberry Champagne Service, omelet station, pastries and more. The following post made the announcement about this special meal: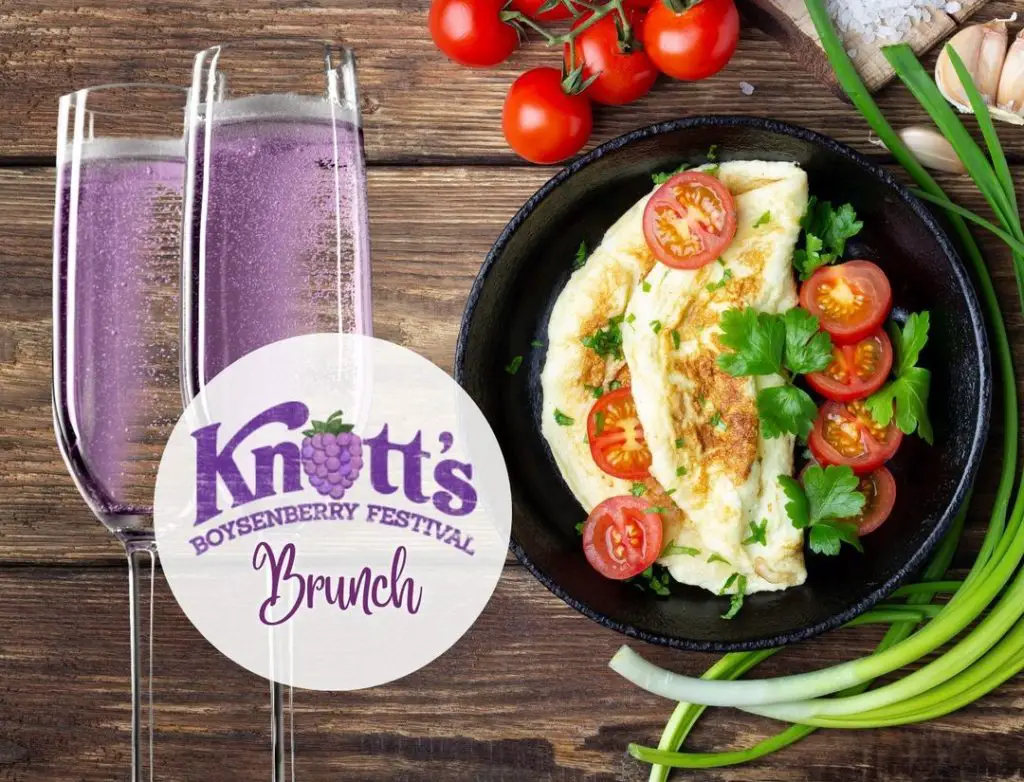 Get ready for our Boysenberry Brunch at Mrs. Knott's Chicken Dinner Restaurant! Join us on Saturdays and Sundays beginning March 10 – April 16 from 8:00am – 1:00pm (last seating at 12:00pm) during the Knott's Boysenberry Festival for a limited-time boysenberry-themed feast. Space is limited, and reservations for this timeframe are only for our Boysenberry Brunch. Visit our website to reserve your spot today. Link in bio!
.
*Please note, there will be no Boysenberry Brunch on April 8 and 9. Easter Brunch info will be available soon*
The brunch will be offered on the following dates:
March 11
March 12
April 1
April 2
April 15
April 16
Reservations are available from 8:00 AM to 12:00 PM for each of the dates offered. Prices for the Boysenberry Brunch are as follows:
Adults (12+) $72 + tax
Seniors (62+) $62 + tax
Kids (3-11) $35 + tax
Knott's Season Passholders receive a 10% discount!
Here is a look at the menu for the Boysenberry Brunch: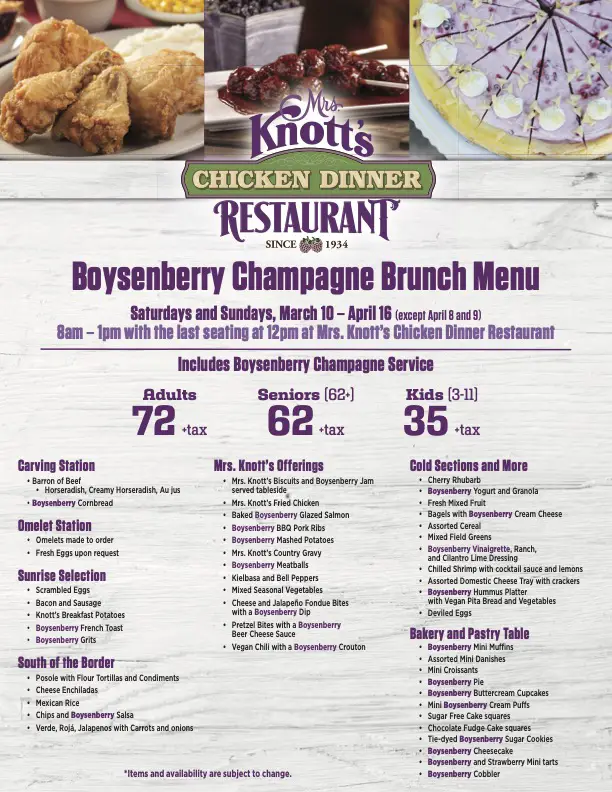 Reservations for the Boysenberry Brunch can be made by visiting OpenTable or calling (714) 220-5055.
What do you think of the Boysenberry Brunch? Will you be experiencing it? Share your thoughts and opinions in the comments below!