Narcoossee's is reopening at Disney's Grand Floridian Resort & Spa on April 1, 2023. With the reopening of this signature dining restaurant, guests will once again get to enjoy beautiful waterside views and incredible food along with a refreshed location. The location isn't the only thing that was refreshed, however. The menu has been updated as well by Chef Noah Estabrook and Pastry Chef Kristine Farmer. The Disney Parks Blog shared a description of what guests will get to experience when Narcoossee's reopens in April.
The new space incorporates the concept of "land and sea" and that's exactly what the culinary teams drew inspiration from when developing the new menu. Upon sitting down for your meal, you'll be greeted with a recipe created by Chef Kristine specially for this location – an Artisan Boule of Sourdough made with a perfectly toasty crust and baked daily in the Grand Floridian Resort & Spa bakery.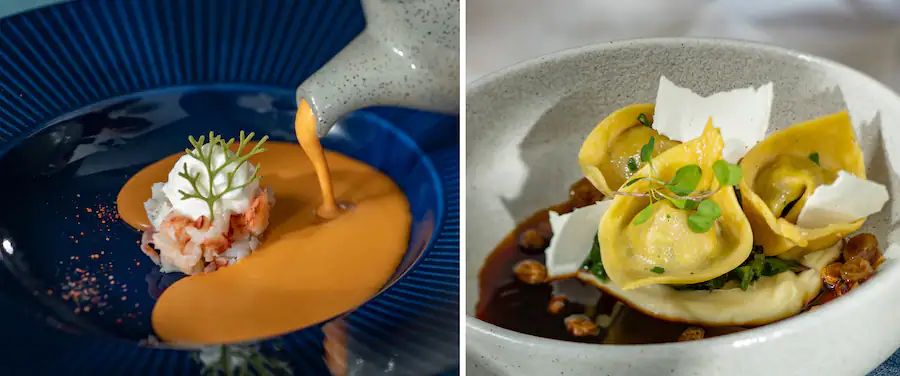 As you enter your first course, you'll continue to be met with masterfully crafted dishes. For years, the Bisque has been a mainstay on the menu, so flavor connoisseurs will be thrilled to see it return, but now with an enhanced tableside presentation. The culinary team has also created two new starters. First up, the Beef and Ricotta Tortelloni accompanied by luscious brown butter, parsnip puree, and sultana raisins.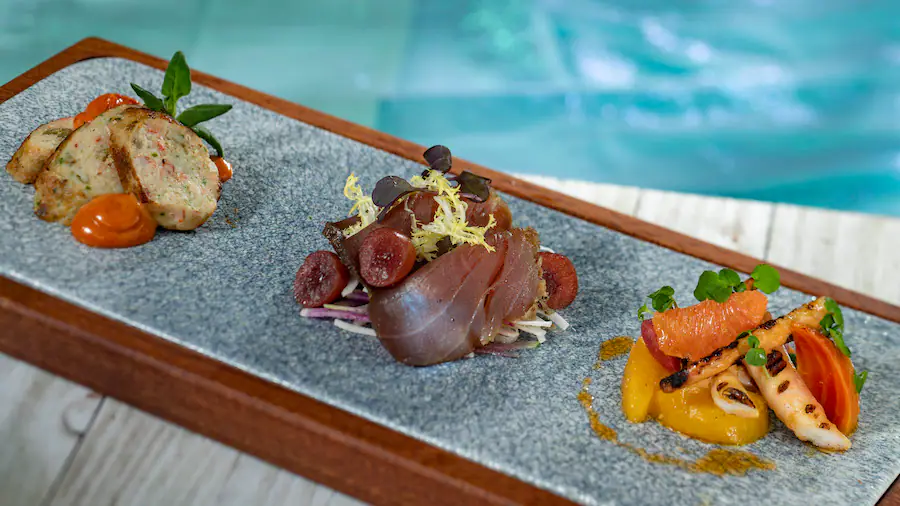 Next, the Ocean-inspired Charcuterie Board is a fresh take on a classic featuring ahi tuna pastrami, charred octopus, and house-made sausage from the sea. This plate is a true collaboration, with each component representing the style of a different chef on the Narcoossee's team.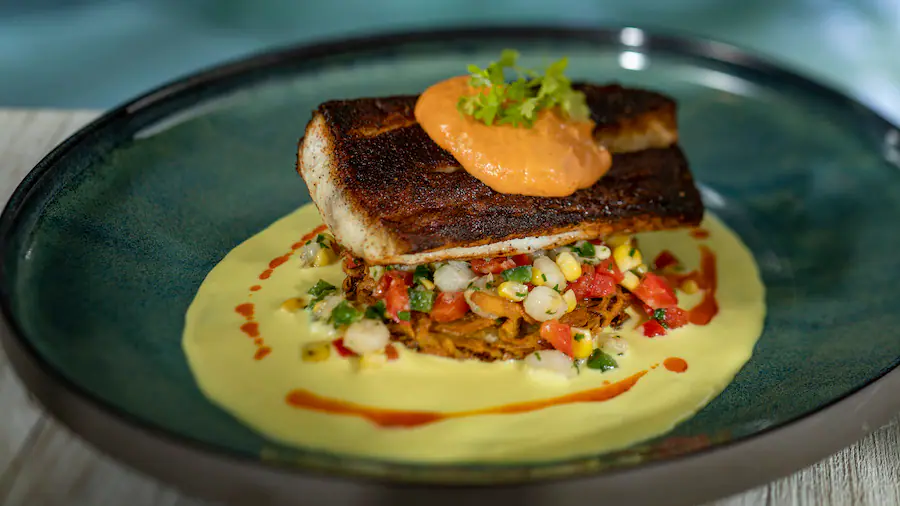 Moving on to the main course of your dining experience, the team has sourced sustainable seafood from both local waters and around the globe, including Chef Noah's signature dish, the Blackened Redfish. This meal is served with a crispy chorizo-sunchoke hash with hominy, Florida sweet corn, and red pepper rouille. What makes this fish a standout is the secret blend of blackened spice which has been passed down from chef to chef of the location, with each culinary mastermind finding their own unique way to feature it on the menu.
Plant-based diners will be delighted with the Roasted Vegetable Paella featuring market vegetables, cannellini beans, and preserved artichoke finished with charred Meyer lemon. Those looking for land-based fare will savor the new Dry-Aged Pork Ribeye Chop served with creamy goat cheese-potato pave and turnips with onion jam and a touch of fig jus.

Of course, chef has kept Narcoossee's guest favorites like the Plancha-seared Scallops with Parisian Gnocchi and Surf and Turf featuring tender filet mignon and butter-poached lobster tail on the menu for new and returning guests to indulge in.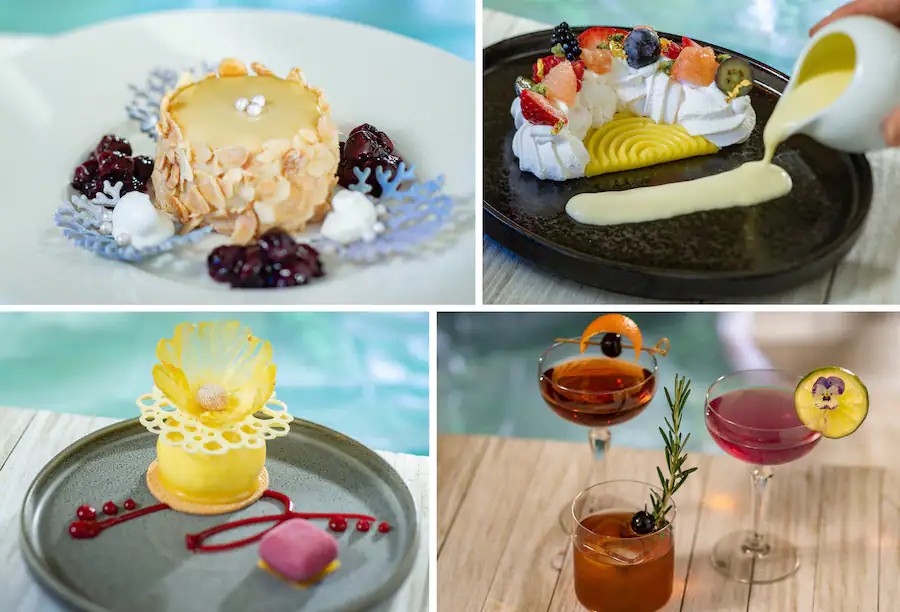 The dessert course also features a favorite that has garnered near legendary status over the years amongst diners of Narcoossee's – Chef Kristine's incredible Almond-crusted Cheesecake with Lambert cherry sauce and Chantilly cream.

When developing the new additions to the dessert menu, the pastry team was inspired by bright flavors that really complement the overall experience. The Berry Pavlova, for instance, is artfully crafted with Florida fresh berries and citrus delicately placed over meringue and yuzu crémeux and finished with a tableside pour of anglaise. The Pineapple Bavarois is truly a work of art with a roasted-pineapple center and house-made blackberry-buttermilk ice cream. These dishes make for a perfect and sweet finish to a memorable evening.

This waterfront hideaway is the ideal spot to wind down with a fabulous cocktail or zero-proof beverage. The wine list has been refreshed to reflect a diverse portfolio of varietals, with Proprietor Matt Cristi and the sommeliers on his team available to help you create the perfect pairing for each dish. Our team of mixologists have also thoughtfully curated a new cocktail program, inspired by the Victorian era. A must-try is the signature Empress Lime Gimlet, a modern twist on a classic gimlet with Empress Gin, Rockey's Botanical Liqueur, and cold-pressed lime.
The refreshing and reopening of Narcoossee's is part of a multi-year transformation of Disney's Grand Floridian Resort & Spa. This transformation strives to honor the rich history of Walt Disney World Resort and also enhance its Victorian charm and elegance. Reservations will be available starting on March 1st, one month ahead of its April 1st reopening.
Are you excited about the reopening of Narcoossee's? Have you eaten there before? Share your thoughts and opinions in the comments below!