John Williams recently turned 91. As he continues into his ninth decade, the maestro continues to be busier than ever. Recently he scored The Fablemans for Steven Spielberg for which he earned his 53rd Oscar nomination. Throughout his career he has earned five of Oscars. He also recently recorded the soundtrack for Indiana Jones and the Dial of Destiny, directed by James Mangold.
In a recent interview with Variety, Williams shared that the recording of the score for Indiana Jones and the Dial of Destiny on February 10, 2023. Originally, Williams had indicated that this would be his last film that he would score. However, things seem to have changed a bit.
"I might have meant that at the moment," Williams said, "but you never want to say no unequivocally. If Steven or another director should come along with something that is so moving that you want to drop the phone and rush to the piano and have it all come out — should that happen, with the appropriate energy needed to do it, I wouldn't rule out a situation like that."
He has a long career writing a wide variety of scores throughout the course of his career. His career in Hollywood began in the 1950's where his piano playing can be heard on Peter Gunn, South Pacific, and To Kill a Mockingbird. He would move from accompanying scores to being the man who arranged them and the eventually write them. Early on he was writing scores for television shows like Gilligan's Island and Lost in Space. Eventually he would move on to composing movie scores where he really has left his mark on the industry. Throughout the course of his career he has recording the scores for dozens of films including franchises like Star Wars, Harry Potter, and of course Indiana Jones.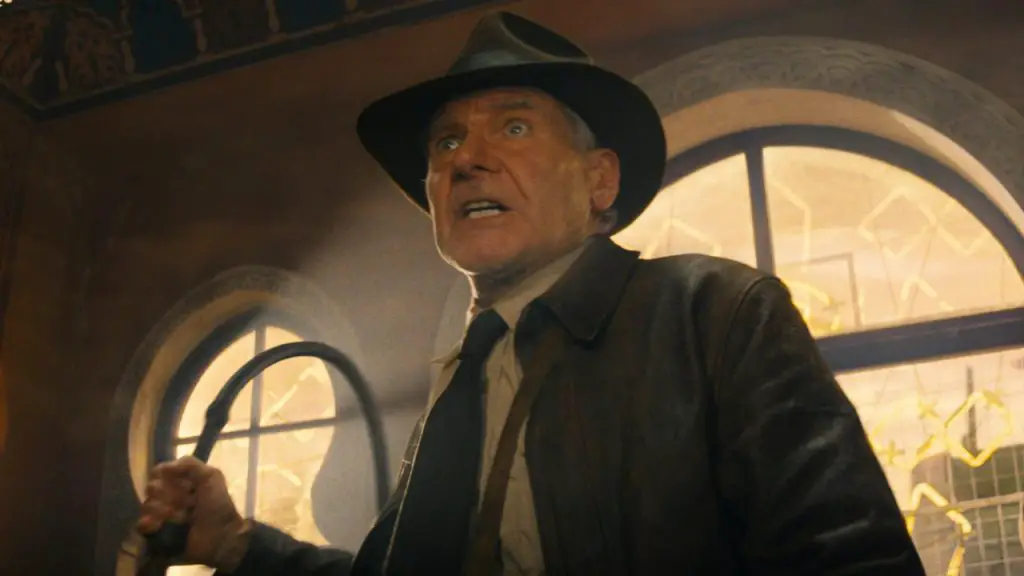 The process of recording the soundtrack for Indiana Jones and the Dial of Destiny began June 28, 2022. It has continued in a process that has been on and off since then.
"It's certainly got to be an hour and a half of music, maybe more," Williams estimated. "But I'm quite happy with it. There's a lot of new material. The old material works very well as a touchstone of memory, but I had great fun, and I have a theme that I've written for Phoebe Waller-Bridge, the wonderful actress." Phoebe Waller-Bridge plays Helena Shaw, Indiana Jones' goddaughter.
Fans who were at Williams' Hollywood Bowl concert heard the theme. Williams performed it at the suggestion of director James Mangold. "And I enjoyed doing it last week with the San Francisco Symphony with [violinist] Anne-Sophie Mutter, who I arranged it for, for that concert. And I think I'll play it in Chicago next month."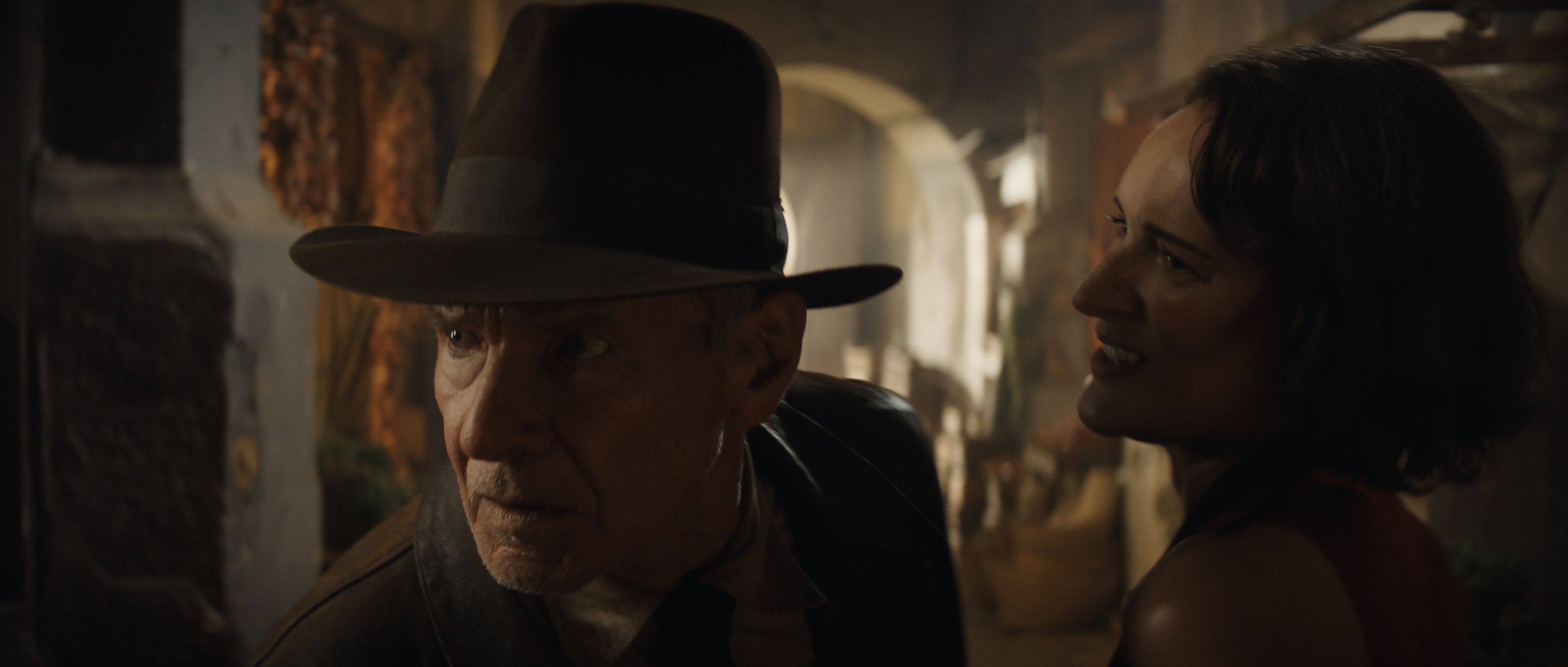 Williams also had positive things to say about Waller-Bridge and Harrison Ford. "Harrison is wonderful in it. He looks great, he moves beautifully. The best part of it for me is the writing and the interplay of dialogue between Harrison and Phoebe, like the old-style Hepburn-and-Tracy kind of bickering. It's witty and bright and snappy, like a duet that goes on for two hours."
John Williams shared about the score itself in the interview. He shared that the Indiana Jones scores "are unified by Indy's theme, and the general style of the film, which is in my mind a kind of action-comedy, because you never take the action seriously. It's certainly a swashbuckling affair from beginning to end, fashioned more like movies of the '30s and '40s where the orchestra is racing along with the action, which you wouldn't do in contemporary films very much."
Williams sang his praises for director James Mangold as well. He said that the director is "ebullient" and "a lovely man. He's done a very, very expert job on a very difficult kind of film to make."
Indiana Jones and the Dial of Destiny arrives in theaters on June 30, 2023. This will be the final outing for Harrison Ford as Indiana Jones. It was also thought to be last John Williams score, however, only time will tell on that apparently.
Are you excited to hear this score? Share your thoughts and opinions in the comments below!