For quite some time now it has been said that Star Trek: Picard is a three-season series that will be done at the end of the third season. Recently, there has been discussion of different stories that could be told that would act as offshoots of Picard and continue the story with other characters in the central role. As the third season draws closer, it also appears that there is a chance that Jean-Luc Picard might not be quite ready to sail off into the sunset quite yet.
In a recent interview with Deadline, Sir Patrick Stewart appears to leave the door open for a future in Star Trek that includes Jean-Luc Picard. Although the most recent poster for the third season of Picard seems to indicate quite the opposite. However, Stewart definitely said that after season three "There is still enormous potential for matters in what we can do and there are doors left open and we didn't close all of them."
Executive Producer Alex Kurtzman, the man behind the Star Trek revival, also gave some hope in a recent statement when he said "anything is possible … if the show blows the doors off the place, and we're certainly hoping it will as we're very proud of season three, who knows."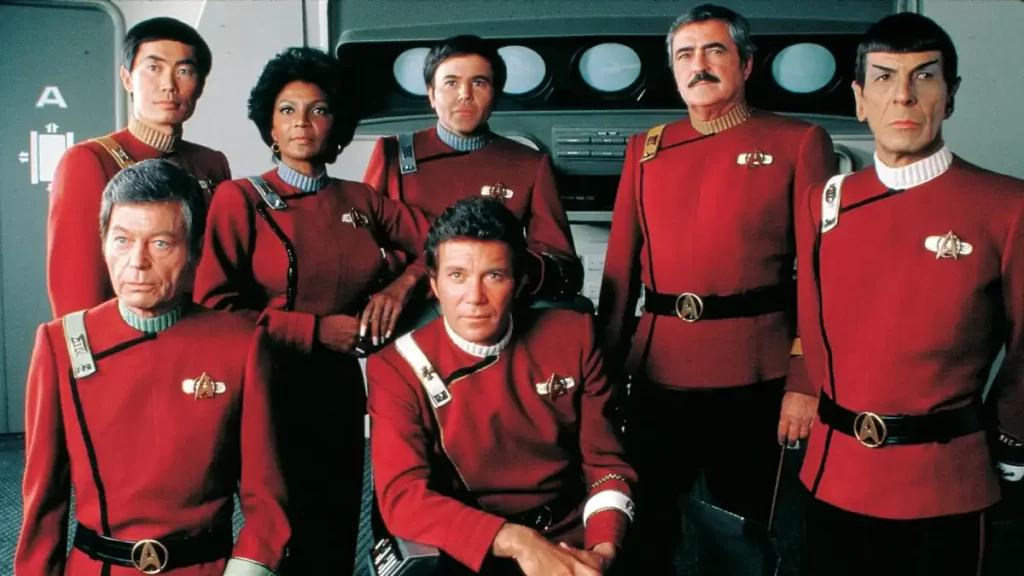 What does this all mean for the future? Well, to quote Captain Kirk in Star Trek II: The Wrath of Kahn, "As your teacher Mr. Spock is fond of saying, I'd like to think that there always are possibilities." At this point, it is simply unknown what the future of the cast and crew of Star Trek: Picard is. There could be spinoff series. There could be a continuation, even though it seems to be the final episode. There could even be a movie perhaps.
As with a lot of Star Trek today, so much of the future of Star Trek and its characters tomorrow depends on the fan reaction today. Nothing is certain. However, there are still possibilities and the door is being left open for a future with the characters of Picard. What do you think that door should be? Where would you like to see things go? Share your thoughts, ideas, and opinions in the comments below!
Star Trek: Picard will begin streaming on Paramount+ on February 16, 2023.