Universal Parks & Resorts has announced a new concept for a theme park experience that will be coming to Frisco, Texas. This new concept is aimed at families with young children. Universal released a brief description of it along with concept art via social media today. The concept art shows water attractions, spinning rides, and other attractions.
"The proposed park will be designed to be more intimate and engaging for younger audiences and will be sized for a regional audience. It will be full of family-friendly attractions, interactive and playful shows, character meet and greets, unique merchandise and fun food and beverage venues. Although smaller in size, it will still carry the same quality as Universal's other larger resort destinations," Universal said in a release.
The park will be 97-acres and include four or five different lands. There will also be a 300 room hotel. Universal Parks and Resorts President of New Ventures Page Thompson shared that the lands haven't been decided on yet, however there are a lot of possibilities. "Trolls, Madagascar, Kung Fu Panda, How to Train Your Dragon, Minions, Curious George, Where's Waldo, a lot of characters people love," Thompson said.
Here is what was posted on social media by Universal today: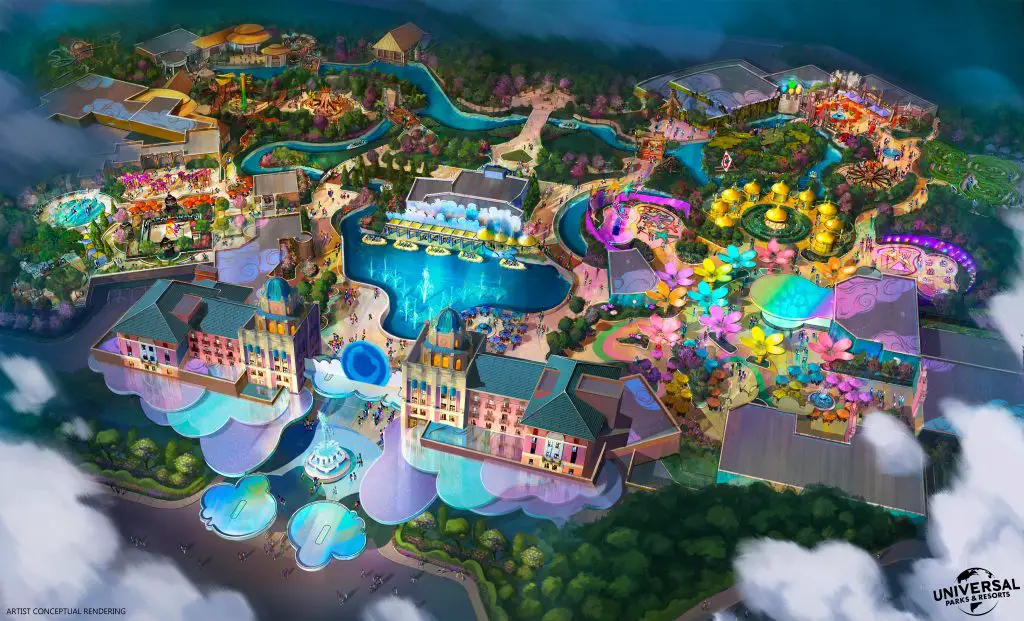 JUST ANNOUNCED: Universal Parks & Resorts plans to bring a new concept for families with young children to Frisco, Texas!

The new park concept, set in a lush green landscape and featuring immersive themed lands, celebrates Universal's iconic brand of entertainment, humor, and innovation and brings to life its beloved characters and stories in ways that will wow even the youngest theme park goers.
At this time, an opening date or timeline has not been announced. The new park will have to go through the process of getting approval from local government officials before building can begin. This is just a first step in a multi-year process that will bring this yet-to-be-named theme park for families with young children to Frisco, Texas.
What do you think of this new concept theme park? Are you excited about it? Share your thoughts and opinions in the comments below!