As EPCOT continues its ongoing transformation, there have been a lot of changes to the park. Now, there are some changes to the parking lot at EPCOT as the transformation continues. This morning it was announced that the parking lot has new names. Those aren't the only changes though. Guests arriving at EPCOT will see that the auto plaza marquee will be redesigned later this month. However, some changes won't need to be waited for. Starting today, there are new character-themed parking lots that have heroes and sidekicks who also happen to represent concepts that live in EPCOT.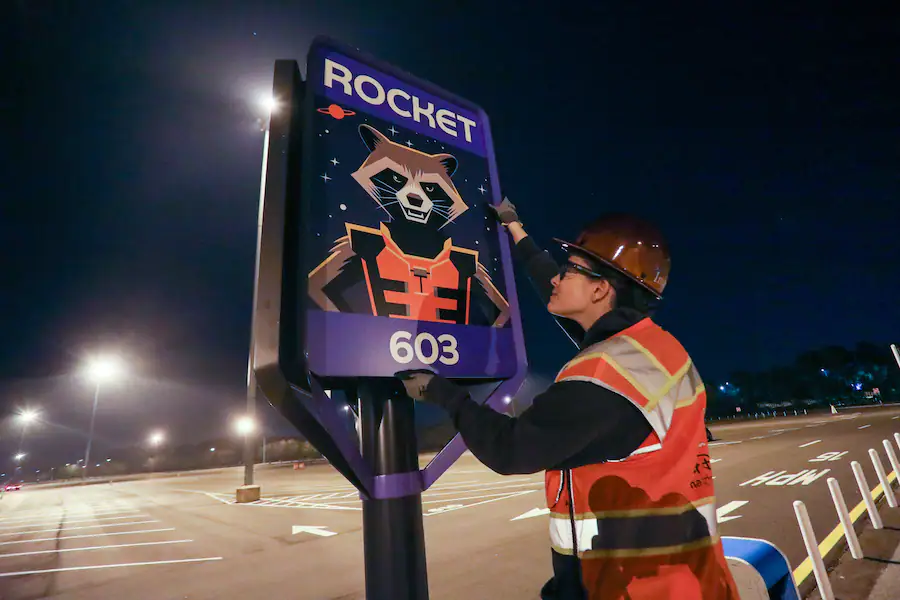 The parking lot is now divided into two main sides, an "Earth" side and a "Space" side. Each of these sides also have a variety of characters found on the signs that help people remember where they parked. This includes Crush, Dory, HeiHei, Moana, Rocket, Gamora, WALL-E, and Eve!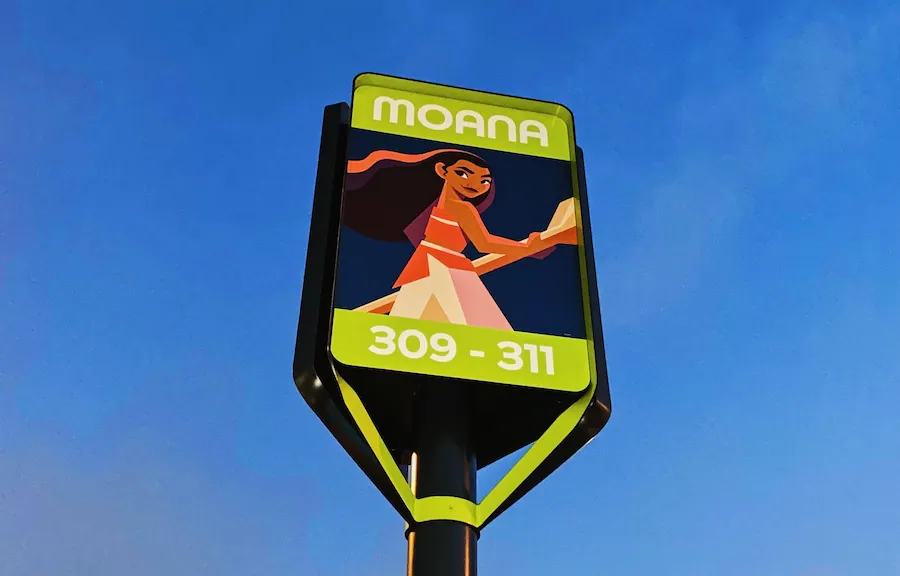 Disney shared that the parking lot changes are part of its continued efforts at EPCOT to "reflect the identity of the park and its four neighborhoods, celebrating the magic of possibility and stories inspired by our real world made fantastic."
Disney also shared how the new designs connect with EPCOT's legacy of art, murals, and mosaics. The team worked to make designs for these character graphics that utilized the same art style as EPCOT posters that illustrate past, present, and future attractions.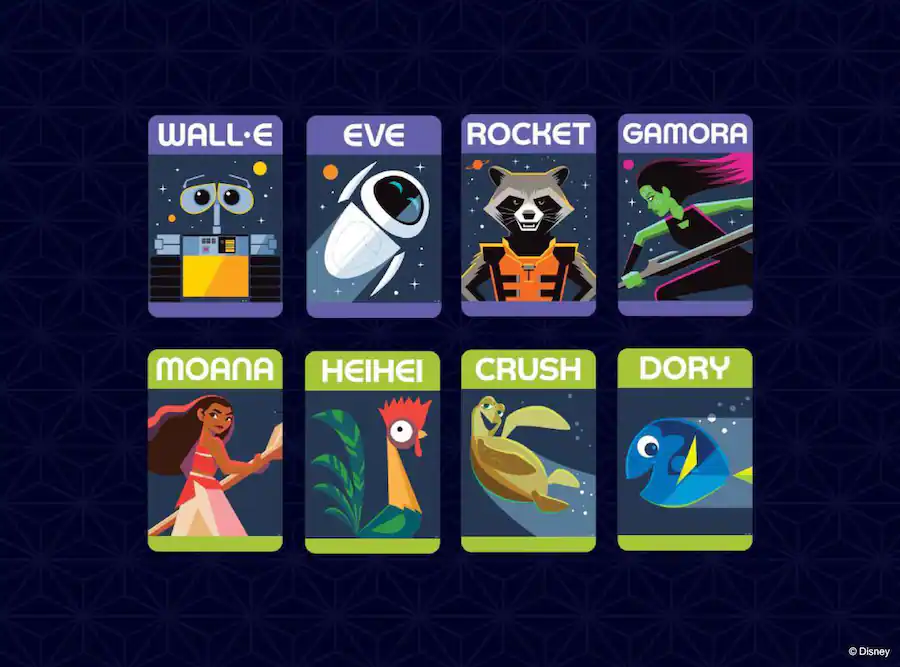 Along with these new character parking lot signs, guests can also utilize the Car Locator feature in the My Disney Experience app to remember where their car is at the end of a day at EPCOT. The arrival of the new parking lots and signs comes as EPCOT celebrates this year's EPCOT International Festival of Arts. This festival continues at EPCOT through February 20, 2023.
What do you think of these new parking lots and signs? Which one is your favorite? Share your thoughts and opinions in the comments below!