More locations have been added to the My Disney Experience app for mobile order at Disney Springs. The My Disney Experience app continues to add more options and locations to make things more convenient for guests. This includes Mobile Order, Merchandise Mobile Checkout, and also the car locator. For Mobile Order, there are now two new locations at Disney Springs that can utilize this feature – B.B. Wolf's Sausage Co. and also Amorette's Patisserie.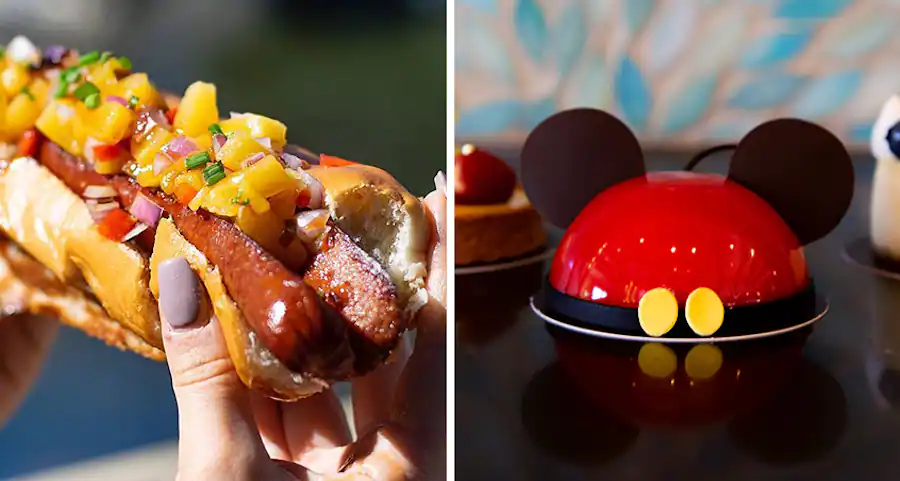 Disney released the following description for how Mobile Ordering can be of use at the two locations at Disney Springs:
With Mobile Order you can save time, skip the line and head directly to the pick-up counter at some of your favorite dining locations including B.B. Wolf's Sausage Co., Amorette's Patisserie, D-Luxe Burger, Disney's Candy Cauldron and Goofy's Candy Company. You can navigate to Mobile Order by selecting the plus sign on the homepage and "Order Food," or by selecting "Mobile Food Orders" from the menu. Select an arrival window at your restaurant of choice and follow the steps to place your order.

Disney Parks Blog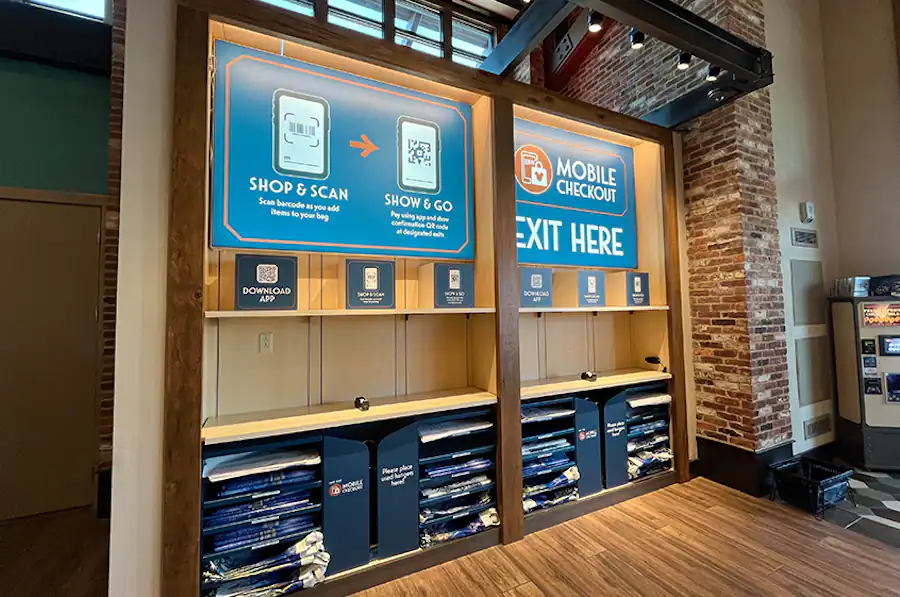 Merchandise Mobile Checkout is also another feature on My Disney Experience app that makes a Disney trip easier, particularly for shopping. This allows guests to skip the checkout line and add items right to the the bag while shopping. This option is available at World of Disney and Super Hero Headquarters at Disney Springs.
Mobile Checkoutcan be accessed by selecting the plus sign on the homepage followed by "Shop in Store" or go to the menu and select "Merchandise Mobile Checkout." Simply scan items while shopping and then check out and pay right on the app. Applicable discounts like Annual Passholder or Disney Vacation Club Member discounts will automatically be applied if their account signed into. After paying in the app, simply show the QR code to a cast member at the designated exit before leaving.
The car locator tool is also handy at Disney Springs where parking garages offer free parking. The car locator can be found on the homepage of the My Disney Experience app, or in the menu. To use this feature, make sure Location Services are enabled. Once in the tool, select "Save Vehicle Location" or enter the vehicle location manually. The app will then be able to remind where the car is located when a guest is ready to leave.
The My Disney Experience app can be downloaded for free from the Apple App Store or Google Play. Have you downloaded the My Disney Experience app? Have you used it? What do you like best about it? Share your thoughts, opinions, and tips in the comments below!