The excitement continues to grow around the opening of Mickey & Minnie's Runaway Railway at the Disneyland Resort. On January 27, 2023, the Disneyland Resort will kick off its Disney100 celebration. As part of this celebration, this new attraction in Mickey's Toontown that focuses on Mickey Mouse and Minnie Mouse will also be opening. The attraction will be utilizing a virtual queue (check out Daps Magic's guide on this here) and is expected to be quite popular with guests visiting the Happiest Place on Earth!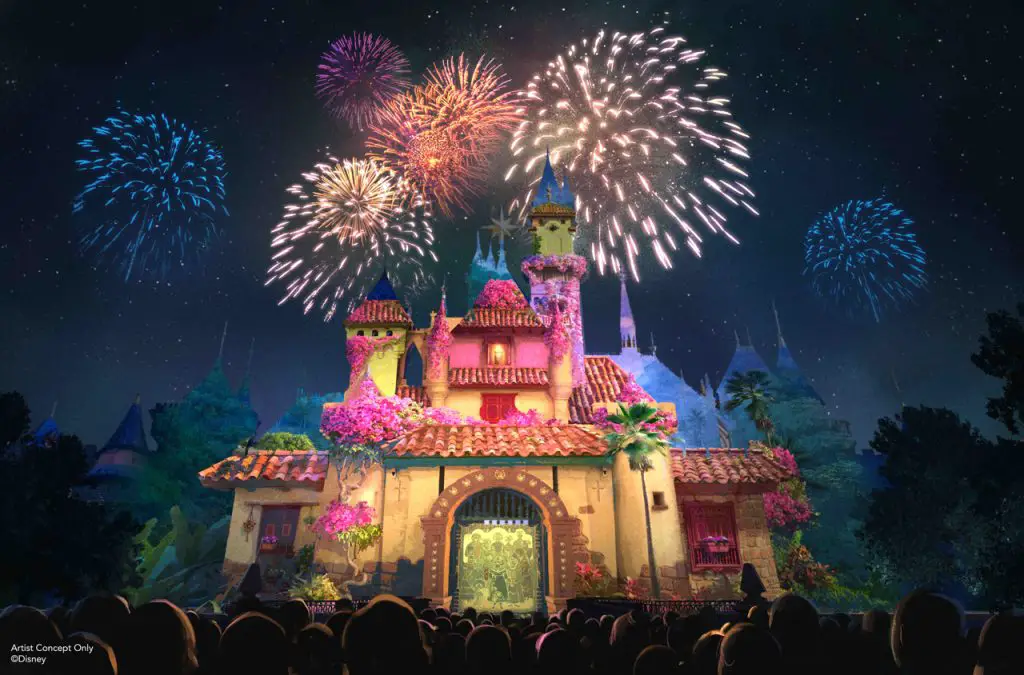 One question that has been brought up by Disney fans regards fireworks and this new attraction. The nighttime spectaculars at the Disneyland Resort shoot off pyrotechnics in the area behind Mickey's Toontown. Traditionally, this has led to the land being closed for the night ahead of the display. With the arrival of the new attraction, and then the new iteration of Mickey's Toontown, things will be changing. Disney has confirmed that Mickey & Minnie's Runaway Railway will be closing ahead of Wondrous Journeys on nights when pyrotechnics are shot into the sky. If the park remains open late enough, the area will reopen and guests will be able to experience the attraction more.
The closing of the attraction for fireworks will not happen every night. While Wondrous Journeys does have projections for every presentation, fireworks are only included on select nights. The Entertainment Guide on the Disneyland app or Disneyland.com has information about which nights include fireworks.
The opening of Mickey & Minnie's Runaway Railway and the debut of Wondrous Journeys are both on January 27, 2023. This is also the kick-off of Disney100 at the Disneyland Resort. Disney100 is the celebration of the 100th anniversary of The Walt Disney Company. Daps Magic will be at the Disneyland Resort on January 27, 2023, to cover and film the start of this very special event.