The costumes for cast members of Disneyland Mickey & Minnie's Runaway Railway have been revealed ahead of the attraction's opening on January 27, 2023. The costumes were revealed first on Disneyland Cast and Community Instagram. They are being billed as "trainsformable" by Disney. Looking closer at the costumes, it can be seen why.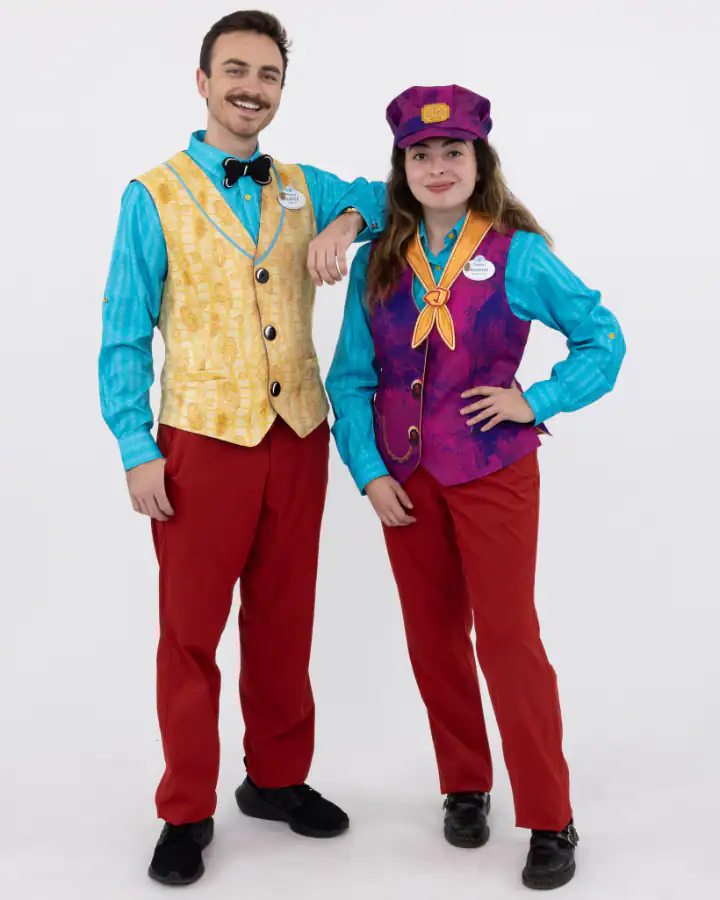 These costumes aren't just "trainsformable," but they are also transformable. They actually have reversible features that will allow cast member to switch their costume to adapt to a scene at a moment's notice. The costumes have vibrant colors, eye-catching textures, hidden Mickeys, and several other elements that will connect the costume with the attraction.
"The artwork that's on the vest is designed by Joseph Holt, who's [an] animator and artist who works on all of the cartoon shorts," said Yonit Olshan, costume designer. "Our cast members and their costumes are completely in line with the vision for the entire attraction; they really are a part of the show."
Mickey & Minnie's Runaway Railway will be opening at Disneyland on January 27, 2023. When it opens, it will be utilizing a virtual queue for guests who wish to experience it. This will also be the first day that Disneyland celebrates the 100th anniversary of The Walt Disney Company as part of the Disney100 Celebration. The rest of Mickey's Toontown will open later this spring on March 8, 2023.
What do you think of these cast member costumes for Mickey & Minnie's Runaway Railway? Are you excited about the attraction's opening? Share your thoughts and opinions in the comments below!