This morning the La Brea Bakery exited Downtown Disney District. After two decades at the Disneyland Resort, La Brea Bakery is exiting the restaurant business. The Disney Parks Blog announced that there are already plans for its replacement. In the short term, Earl of Sandwich will be taking over the location in February.
When it returns, there will be opportunity for grab-and-go options at Earl of Sandwich or table service options at the Earl of Sandwich Tavern. BOTH of these locations will be at the former La Brea Bakery location in the short term.
In the long term, the La Brea Bakery footprint will become Porto's Bakery. This establishment was announced last fall at D23 Expo. The new Porto's Bakery will not use the current La Brea Bakery building. Instead, the location will have a newly constructed location that is being designed currently. The location will bring Porto's Bakery right to the edge of the Esplanade and near the entrance of both Disney California Adventure Park and Disneyland Park. More announcements about this will be released in the future.
Other parts of Downtown Disney are also being revitalized as well. Anyone who has walked by Ralph Brennan's Jazz Kitchen as seen that work is actively being done on this location as it turns into the Jazz Kitchen Coastal Grill & Patio. When complete, it will offer " open, warm and welcoming ambiance across the outdoor patios, veranda and dining rooms." Some of these are already open for guests to experience on the second floor. The Jazz Kitchen's "all-day" menu will feature some favorites that include the Pasta Jambalaya and also the Gumbo Ya-Ya. There will also be some new plays on other dishes that will be given a coastal twist. This includes the Grilled Lobster BLT Po' Boy. The signature hand-crafted beignets will continue to be offered with more options including specialty glazed beignets that will be dipped, drizzled, and then sprinkled in jazzy signature and seasonal flavor combinations. Ralph Brenna's Jazz Kitchen is currently closed for a short time as work is done on the first floor dining space. It will debut its new look and menu soon.
Done the way from Ralph Brennan's Jazz Kitchen, guests have noticed that the Disney Home and WonderGround Gallery are now closed. This is a temporary closure that is being done to allow for some behind-the-scenes interior construction. Home decor, in the meantime, can be found at World of Disney. WonderGround Gallery currently is at a temporary pop-up near Star Wars trading post.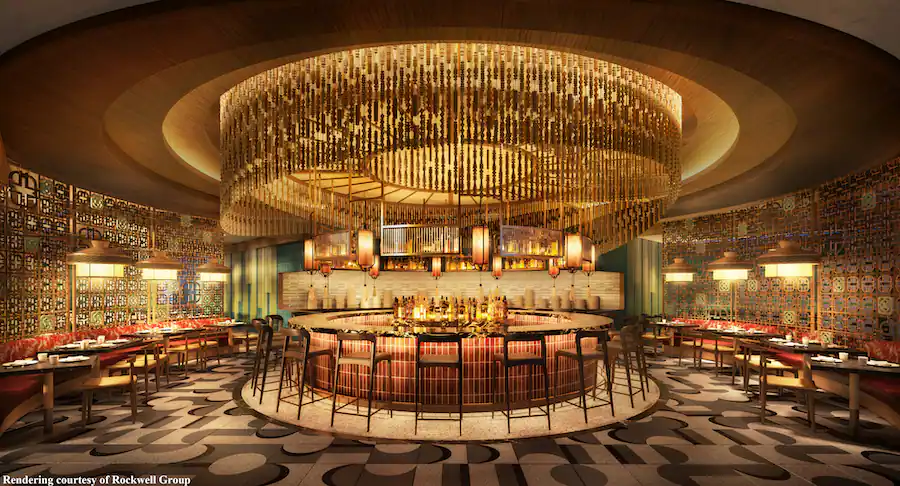 Finally, new concept art has been released for Din Tai Fung restaurant. This restaurant will be opening on the west side of Downtown Disney in the future. The new concept art gives a look at what some of the space inside the restaurant will look like.
What do you think of all of these changes happening at Downtown Disney District? What are you most excited about? Share your thoughts and opinions in the comments below!