Disney and Amazon are showing off the features of its upcoming Hey Disney! voice assistant this week at the Consumer Electronics Show. With this look at this new technology, it was also announced that it would be available for people to use in homes sometime in 2023.
Hey Disney! is already being utilized in some Disney hotels at Walt Disney World Resort. The technology is the result of the joint effort of Disney and Amazon and will bring some Disney magic home. Hey Disney! will have features like trivia, jokes, greetings from Disney characters, weather, soundscapes inspired by Disney films, and more. There are 20 voices that are supported by this technology that comes from popular characters from Disney, Pixar, Star Wars, and more.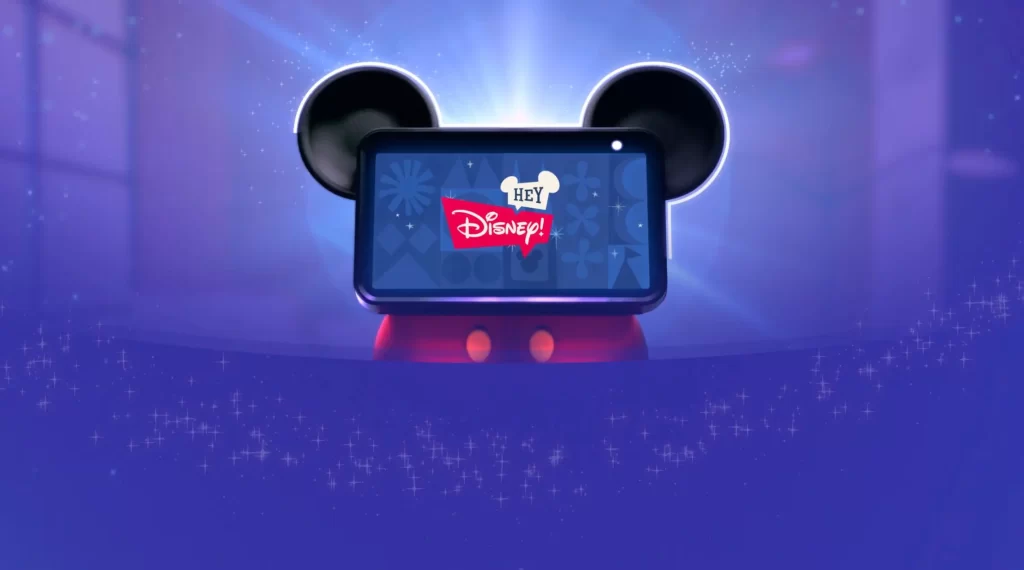 While the technology is that of Alexa, the voice of Alexa is not who it interacted with. Instead, it is the Disney Magical Companion. Disney started with the Alexa technology and modified it to create a Disney experience. This experience will continue to bring magic from the Disney parks home with the MagicBand+. It will interact with the MagicBand+, making it light up and buzz in response to both alarms and timers.
"Disney is the master storyteller, and its stories are so powerful for so many people," said Aaron Rubenson, the vice president of Alexa. "Now people can keep talking to a character, they can continue with the storyline when they go back to their room at the end of the day, or when they go home after the vacation is over. It's just gratifying to imagine that we're a part of literally bringing that magic home."
An exact date for Hey Disney! to be released has not been announced at this time. What is known is that it will be available for puchase sometime in 2023.