Actor Justin Bartha has a long history with the National Treasure franchise. Since the original film in 2004, Bartha has played Riley Poole. Currently, he can be seen bringing the role to life in National Treasure: Edge of History. This almost didn't happen. Initially, he wasn't interested in appearing in the series. However, his daughters are what changed his mind.
During an interview with Variety, Bartha was asked about his character, his return to the franchise, and what he thought about the future of the franchise. He was asked if there had been thought given to where Riley Poole's life had gone.
Not really! But in a storytelling sense, we have been trying to get the third movie off the ground for quite awhile. Jon Turtletaub, the director of those movies, and I would, back in the day, write some stuff together and tinker around with what a third in the series would look like. So there were times where we asked what exactly is going on in the world, and what that meant for the treasure they would be hunting. But we never got as far as answering questions, like, is he married or those kinds of things.
When asked about the franchise going with a series instead of another movie, Bartha shared that he was initially skeptical about the project.
I was skeptical at first, if I'm going to be honest. But when I looked past my initial skepticism, I was excited to see what it was going to be. I have kids now, and I'm really desperate for something to watch with them. We made the original "National Treasure" almost 20 years ago, and those two movies are basically the only two movies I've ever made that my kids can watch. Being able to do something that my daughters can watch was what got me past the skepticism. And I've known the Wibberleys for a long time, and Jon and Jerry were involved. I knew the heart was in the right place, and they would respect the spirit of the franchise. To be honest, I didn't jump aboard right away. But after talking with them and looking at my daughters, it was tough to turn my back.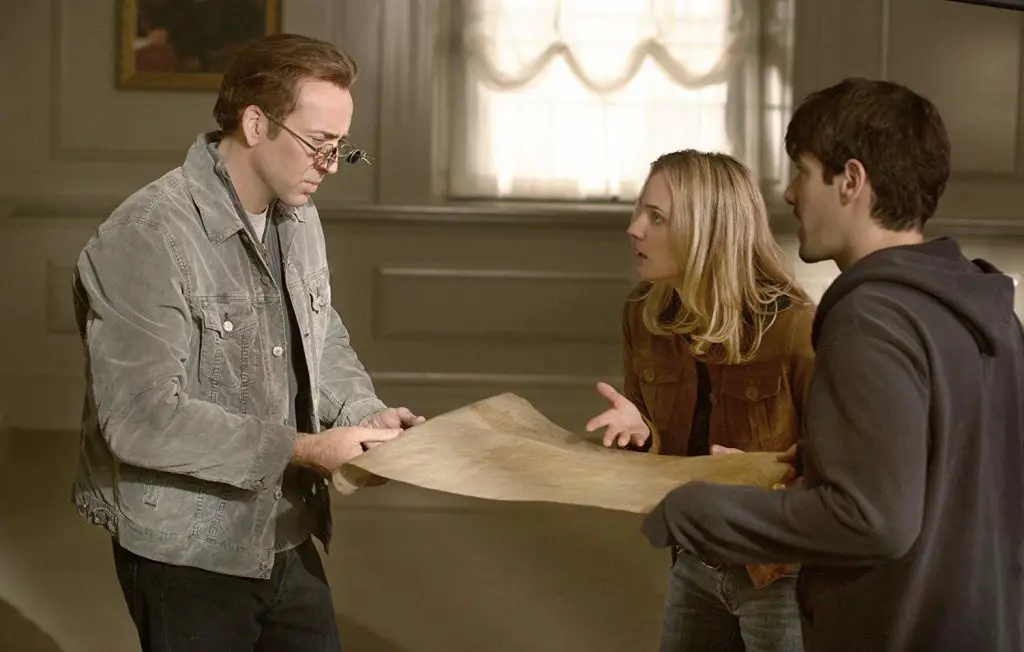 He also shared about his character's Page 47 reference and its potential nod toward another film. The reference was taken from the second film in the franchise.
The Page 47 reference was something that I threw in there when we were filming. I just had to. But listen, there is still hope for another movie. Nic is obviously doing great, one of the greatest ever. Jerry just had a big hit with "Top Gun: Maverick," and he is doing great. And the constant drum beat from the fans for a third movie just makes it a no-brainer for me.
Bartha was then asked if he knew what was on Page 47.
Oh, I know it all but I can't tell you. You will have to write your local Disney representative and get the movie made to find out.
There have been rumblings through the years that a third movie could be in the works, including interviews from producer Jerry Bruckheimer that seemed to indicate a movie is still being developed for theaters with Nicolas Cage. However, nothing has been released by Disney and it isn't appearing on a release schedule anywhere.
Would you like to see a third National Treasure film? Where would you like to see it go? Share your thoughts, opinions, and ideas in the comments below!