The next season of The Mandalorian will be arriving on Disney+ on March 1, 2023 it was announced today. Along with the announcement came a new still of Din Djarin, the Mandalorian himself, and Grogu, sitting inside the cockpit of Mando's Naboo N-1 Starfighter. This ship was acquired during The Book of Boba Fett in the episode The Mandalorian Returns.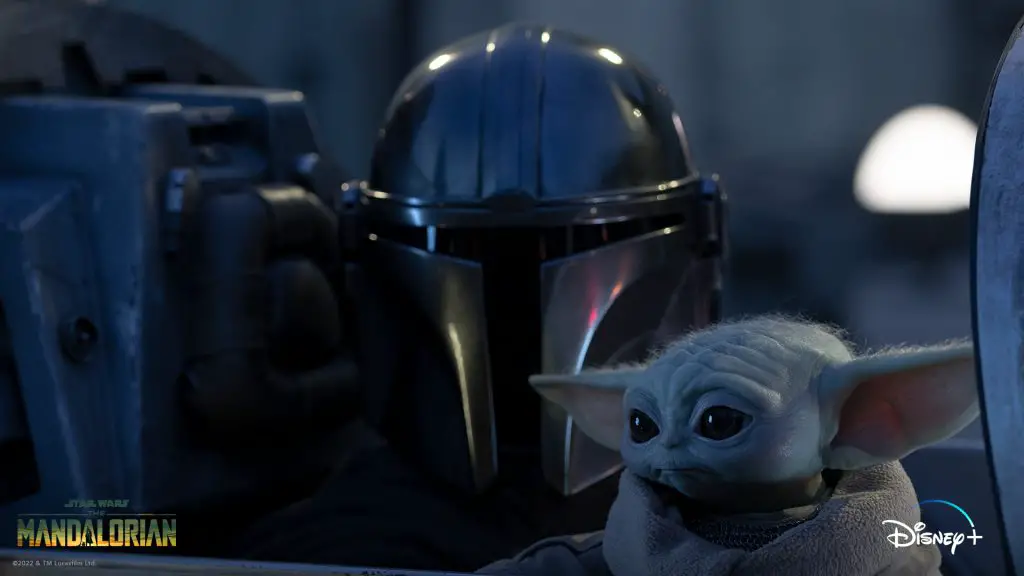 At this point, not a lot is known about the third season of The Mandalorian. However, that doesn't mean that nothing is known. A trailer released earlier this year teased conflict between Mando and Bo-Katan Kryze over the leadership of the Mandalorian people. This teaser shows what seemed to be a very devastated planet Mandalore with Mando confronting Kryze on a throne. Kryze is still not happy, understandably, that Mando has the Darksaber. Kryze believes it should be long to her as the future Mand'alor. Presumably, season three will return to many of the story foundations set during season two of the show, with a brief detour of The Book of Boba Fett.
The Mandalorian and Grogu recently began making appearances at the Disneyland Resort. They join other new characters from the Star Wars universe that have come to Star Wars: Galaxy's Edge this year. Boba Fett and Fennec Shand both have been making appearances on Batuu ahead of the arrival of Mando and Grogu.
Expect more information and photos to be released in the coming months ahead of season three of The Mandalorian. What do you think of this next season arriving on March 1, 2023 on Disney+? What do you think of this image? Share your thoughts and opinions in the comments below!