Bob Weiss is retiring after working at Walt Disney Imagineering for nearly five decades. During his career, he worked on many memorable and iconic projects and also was the President of Walt Disney Imagineering for six years. As he prepares to retire, he sat down to talk about his career with Disney. Check out this interview that was shared by Disney with Bob Weiss.
Bob, how did you get your start at Imagineering?
I was attending the Cal Poly Pomona College of Environmental Design when some recruiters came through from WED — as Imagineering was known at the time. I was studying for a degree in architecture with a minor in theater design, and I thought these skills would be a great fit for the roles they needed to fill. They must have, too, because they hired me shortly after I graduated!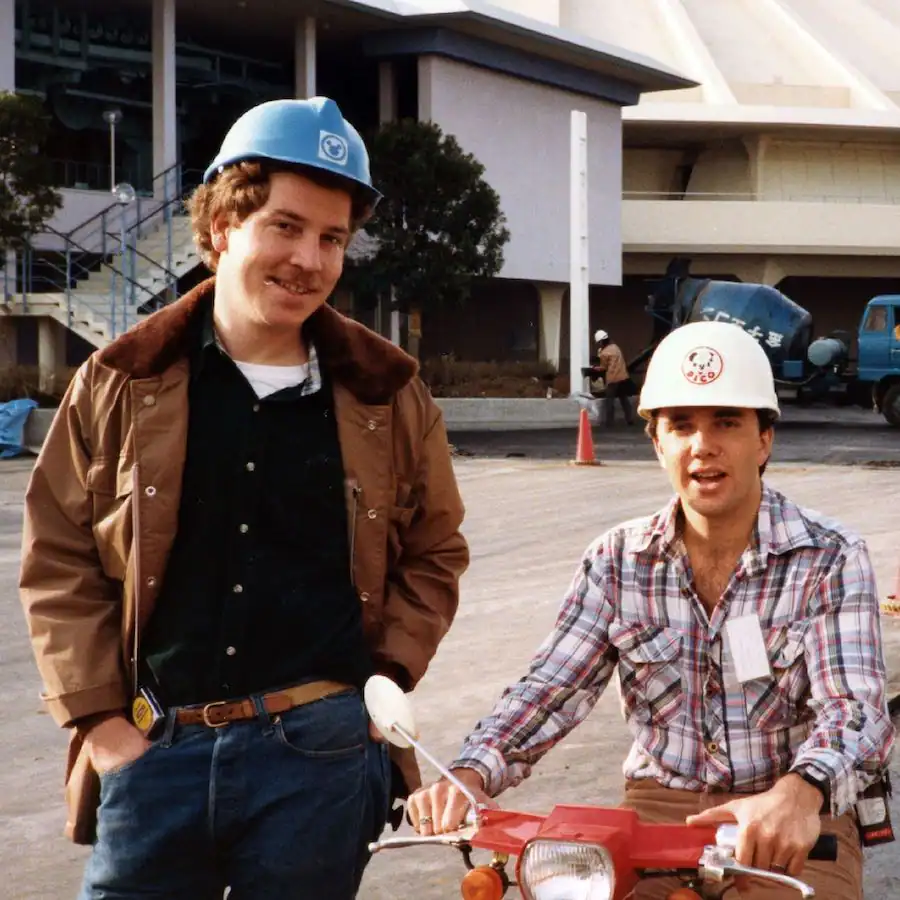 Talk about getting your first assignment.
When I joined Disney, work was ramping up on two major projects: EPCOT in Florida and Tokyo Disneyland. EPCOT was by far the bigger priority — it had a large team at our headquarters in Glendale, Calif., and the entire company was putting various resources behind it. The Tokyo group was much smaller, because most of the work was going to be done in Japan. As a young person who hadn't really traveled much, I liked the idea of going to a far-off place like Tokyo and working with a tight group of senior Imagineers as well as a bunch of kids fresh out of school like me. And so, I elected to go on the Tokyo team.
What was it like working on Disney's very first international theme park?
I took on the design and artistic disciplines as a coordinator, which involved managing the process of translating our design intentions for our collaborator, Oriental Land Company (OLC). I got to learn pretty much everything — how to build steam trains, how to paint ride vehicles and signs, and even figuring out the architectural ornamentation of the castle. And it gave me a great understanding of how the company worked and how the different groups supported each other.
Another thing I learned that has stuck with me for my entire career was the importance of being generous with our collaborators abroad. The Japanese have a rich, storied culture, and it was critical for us to appreciate that and work closely with local vendors and craftspeople. OLC had assembled some incredible talents who, like us, had never done something like this before in Japan. But we really got to know and trust each other, which was key to making this project work. When Tokyo Disneyland opened in 1983 the audience embraced it as their own and it very quickly became a national landmark.
Tell us about your next big project, the park known today as Disney's Hollywood Studios.
When Michael Eisner and Frank Wells came aboard as the senior leaders of the company, they almost immediately prioritized the growth of Walt Disney World. One of the things we looked at was a new pavilion for EPCOT that would have celebrated entertainment. As we explored ideas, it soon became apparent that this was bigger than just a pavilion — it could be an entire park. And then we got access to a massive library of classic film stories and characters, which really expanded the possibilities.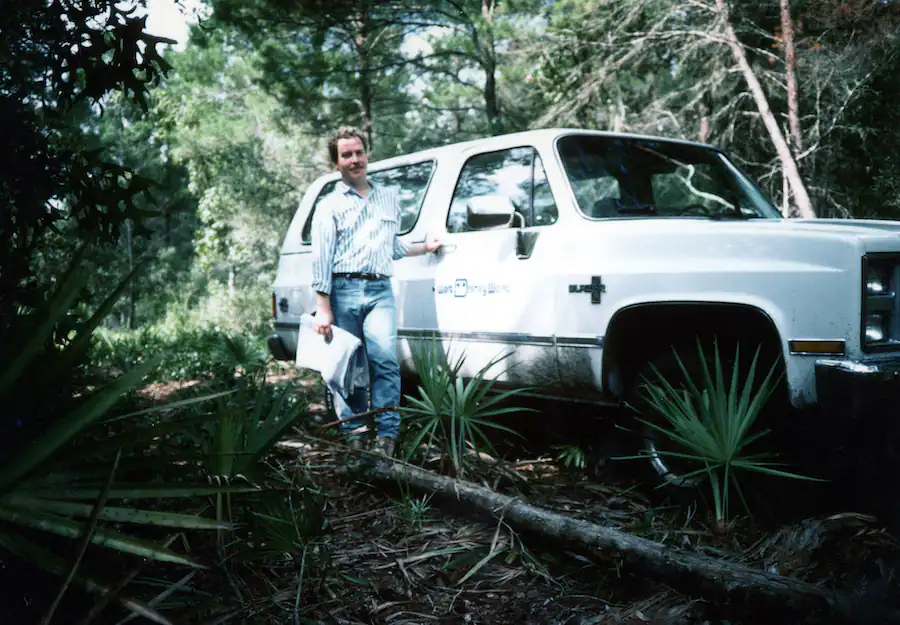 The park was initially conceived and built as a half-day experience — something guests could visit the afternoon they flew into Orlando, for example. But in its first year it got almost double the attendance we had planned for, so to increase capacity we quickly added things like Muppet*Vision 3D and more stage shows, then later Sunset Boulevard and The Twilight Zone Tower of Terror. And today, with the recent additions of Toy Story Land and Star Wars: Galaxy's Edge, Disney's Hollywood Studios is truly a peer to the other parks at Walt Disney World.
Years after the original Tokyo Disneyland opened, you were called upon to help conceive a second gate in Japan. Tell us how that went.
We wanted to offer Oriental Land Company something that would complement the original park while still being bold and different. We started fixating on the "land" part of "Disneyland" and then its natural counterpart — water. That led us to come up with a park that would be linked by various ports of call around the world, which became the concept for Tokyo DisneySea. We put together a pitch and took it to OLC, and it was exactly what they were looking for.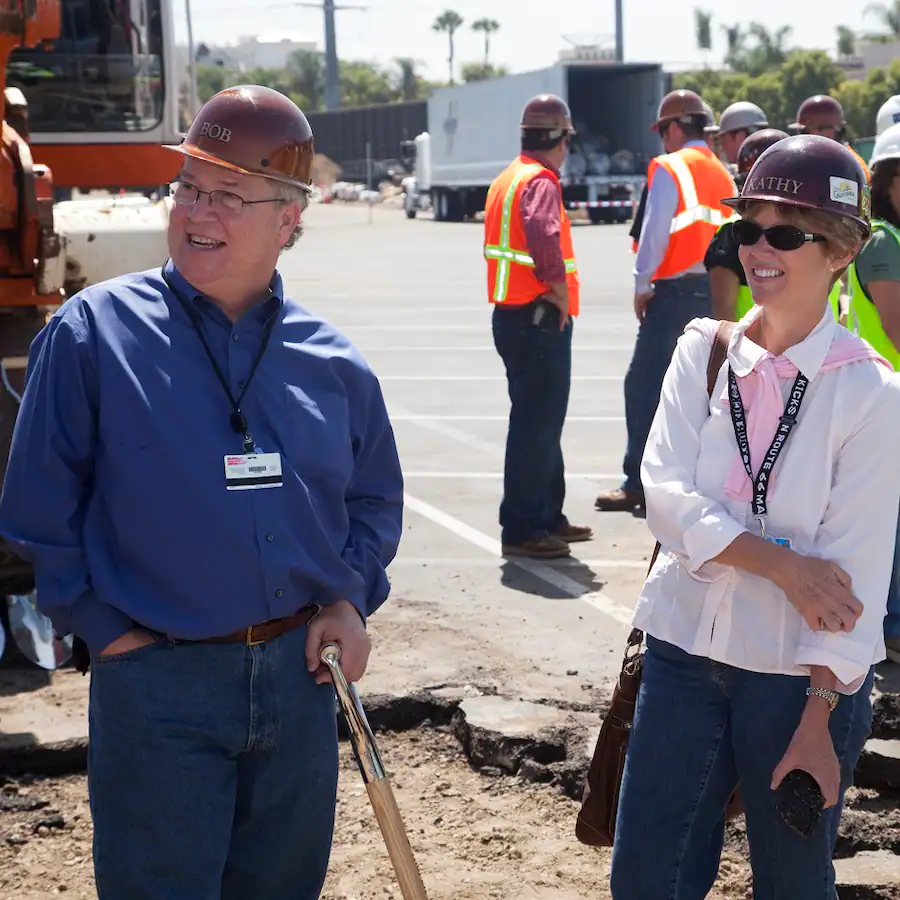 You oversaw the transformation of Disney California Adventure park that began in 2007. How did you go about enhancing that experience?
The original park had not resonated with audiences as well as we hoped, so I was asked to lead the creative aspects of an expansive reimagination plan. When we spoke to guests to understand where we had missed the mark, we discovered a recurring theme: there was an intangible "something" they got in our other parks that they just weren't feeling at this one. One of our primary goals was infusing the park with that elusive thing called "Disney magic."
Like everything we do at Imagineering, we started with a story. We converted the entry sequence into Buena Vista Street, which is reminiscent of the Los Angeles Walt would have known in the 1920s and '30s. We added Cars Land and a Little Mermaid attraction to immerse guests in more Disney storytelling. We opened the nighttime spectacular "World of Color," so people had incentive to stay into the evening hours. We even put in 1,200 trees and took out elements that felt like they could be in any sort of non-Disney amusement park.
Bit by bit we made changes all across the park — and by the time we were done, Disney California Adventure had really come into its own. It's now one of our most popular destinations and continues to grow through recent enhancements that include Avengers Campus and Pixar Pier, along with additional plans for the future.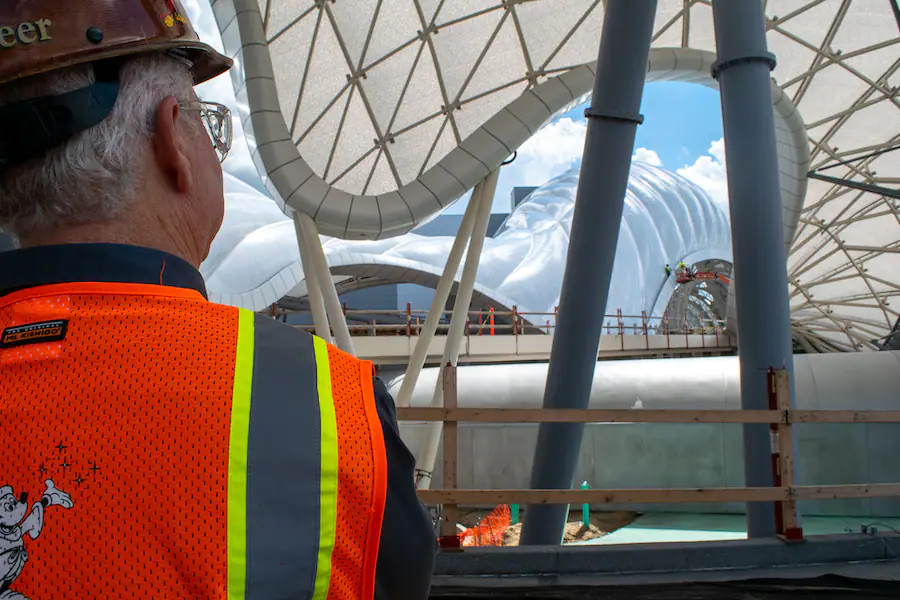 Your final major project before being named president of Imagineering was leading the creative aspects of Shanghai Disneyland. What was that experience like?
China is a vibrant place with a dynamic culture, and we knew we couldn't just bring Disney over as-is. Bob Iger coined a term that perfectly summed up our mission — "authentically Disney and distinctly Chinese" — which led us to diversify our teams and include local writers, artists, craftspeople, fabricators and many others. They had a huge impact on the park and guided us on everything from color theory to the appropriate use of language.
While we have a long history of building Disneyland-style parks, we wanted to make this one unique and tailored to the local population. We ended up trying a lot of new things: we created the biggest castle ever, and we reimagined the traditional Main Street, U.S.A., into Mickey Avenue to bring a stronger character presence. We decided not to do Frontierland because we didn't think it had relevance over there, but we made Tomorrowland on a larger scale. Instead of the traditional Adventureland we created Adventure Isle, plus an entire land themed to pirates. And we took what people think of as "the hub" to the next level, making it its own land with attractions and magic.
The premiere of Shanghai Disneyland was a beautiful moment. It had been an enormous project: seven square kilometers of property with the theme park, two hotels, Disneytown, subway lines, lakes and boats. On opening day, you saw the culmination of the efforts of those who made it go from muddy fields to a fully realized, magical place. And then you see the public come in with such a sense of awe and wonder — it's very emotional to stand there and watch that.
Walt Disney Imagineering just marked its 70th anniversary. What thoughts can you share with fans about the organization's legacy and future?
The late Imagineering leader Marty Sklar used to say that Disneyland is a place built with tradition, filled with things we want to preserve, so when you come back you can see the things the way you saw them before. But he felt just as strongly that our parks are not museums. We are constantly refreshing and changing. The trick for Imagineering throughout our history is finding that balance between making sure we have the classic things people cherish while always evolving and moving forward.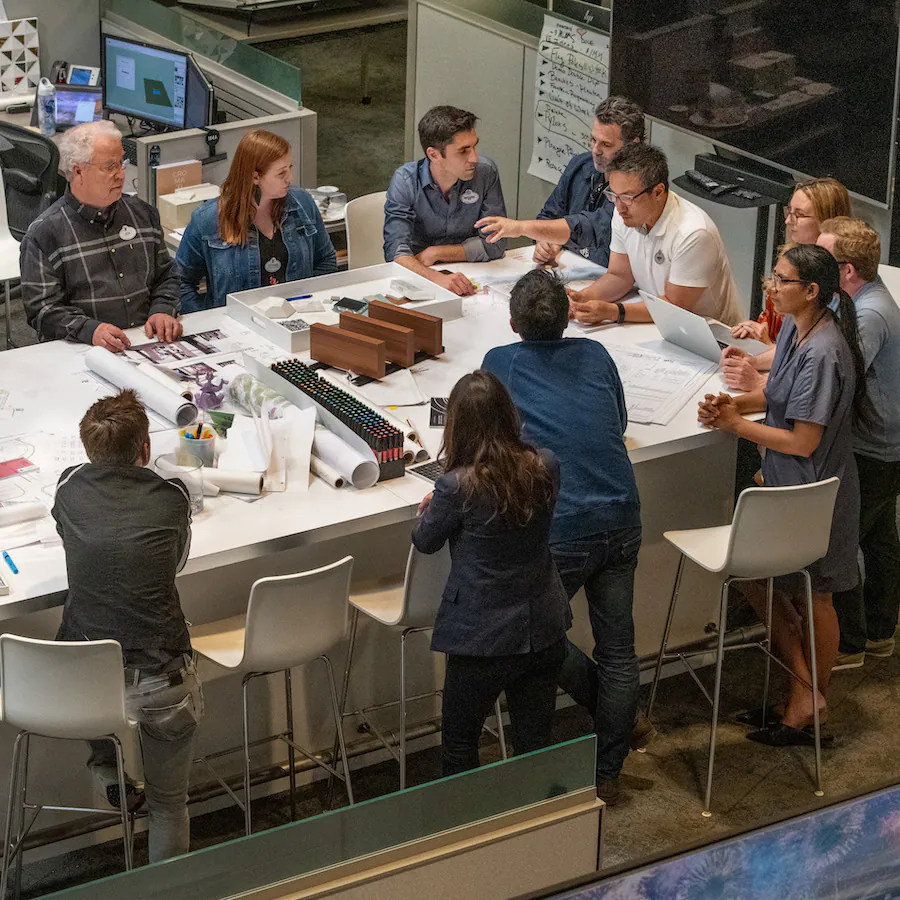 I also want to express my respect and admiration for Imagineers and their endless dedication and passion for excellence. Our projects can be taxing, and we all put in long hours. But we get to work side by side with some of the most talented people in the world who bring their unique backgrounds and diverse points of view to everything they do. Imagineers have such an incredible opportunity to share a vision and then watch it evolve, get built, and debut for an audience. And once you see guests enjoying what you worked on, you realize the things we create are around for decades and will provide joy and inspiration to generations of families and friends. As exhausted as I would be after a big project, remembering this always helped reenergize me and got me looking forward to the next thing.
And as we embark on our next 70 years, I truly believe in Walt's great quote, "we're just getting started."