From now through December 20, 2022, Disneyland Magic Key Holders can receive a complimentary holiday tote when visiting Disney California Adventure. However, as the distribution of these popular totes continues, the times when they are being distributed are changing. A post on social media by the Disneyland Magic Key channels shared the updated times.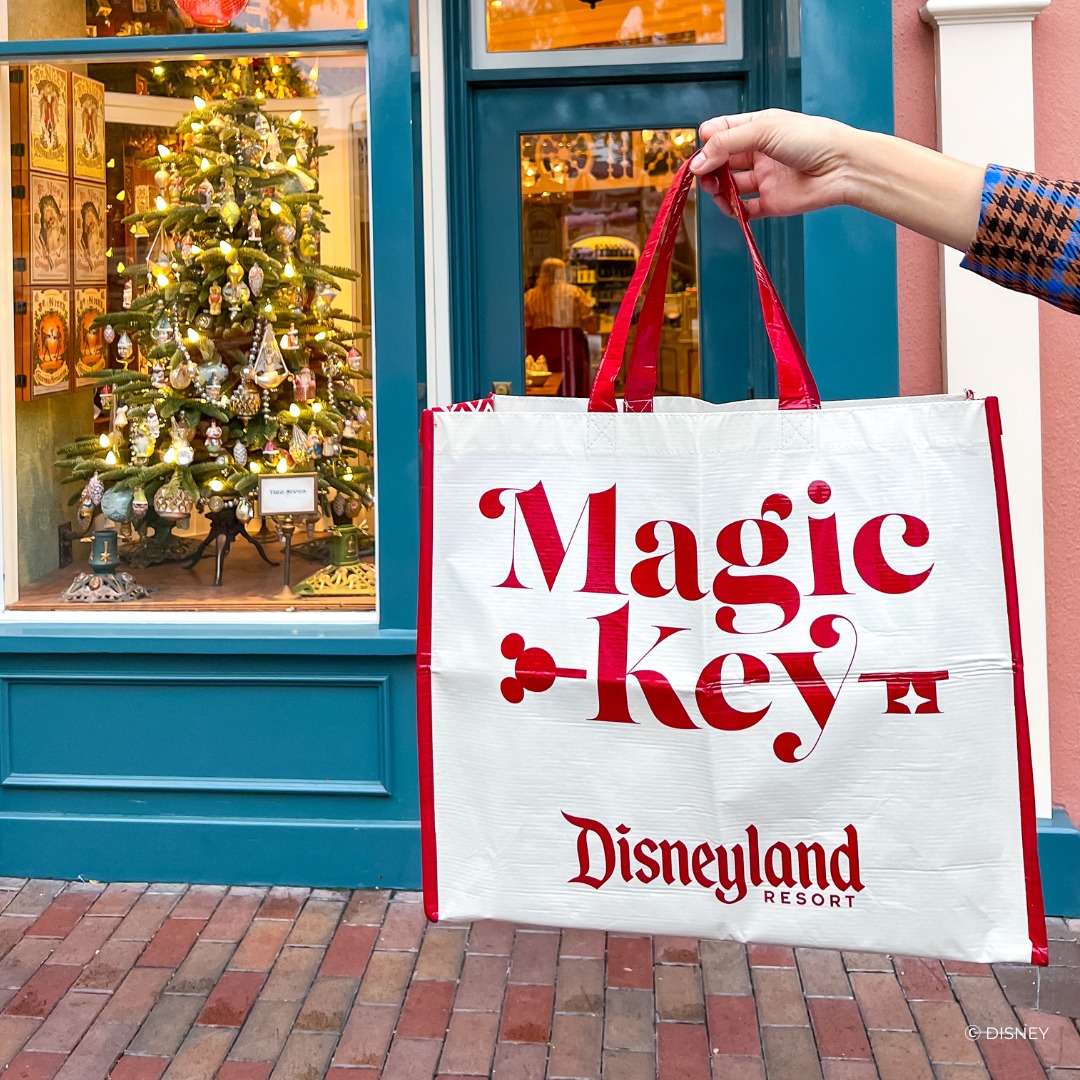 Here is the information for Magic Key holders to pick up their Magic Key Holiday Tote:
Dates: Now through December 20
Times: 1:00 PM – 3:30 PM
Location: Under the Silly Symphony Swings in Disney California Adventure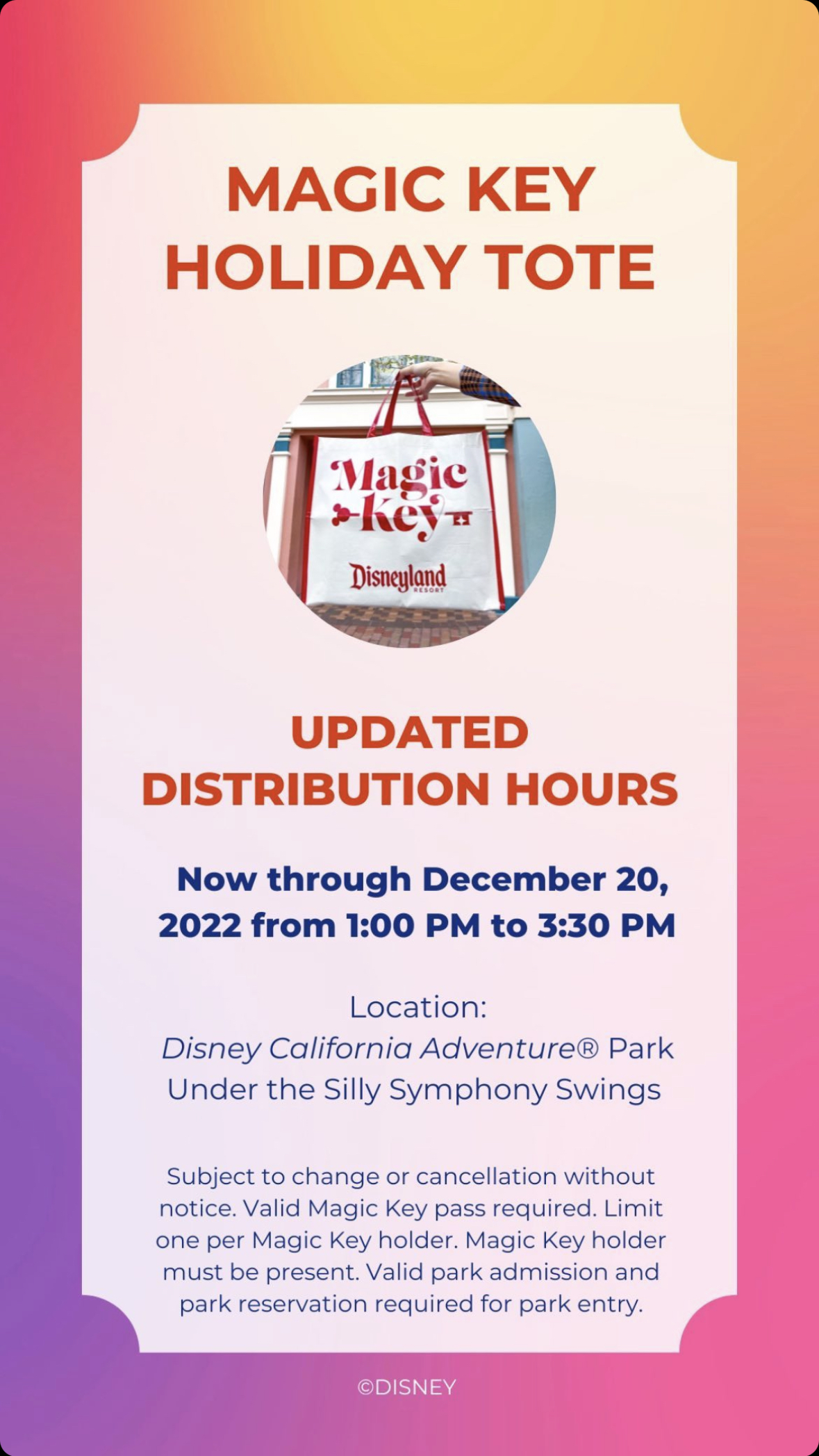 Initially, it was announced that Magic Key holders would be able to pick up their complimentary Holiday Tote From December 2 through 20, 2022 from 1:00 PM to 5:00 PM daily at the location underneath the Silly Symphony Swings.
To get the complimentary holiday tote, a Magic Key holder must first have a reservation and valid admission to Disney California Adventure. Then Magic Key holders can head to the area under the Silly Symphony Swings and display their valid Magic Key. The Magic Key holder be present in person to do this and cannot send someone else with their Magic Key. Only one tote is allowed per Magic Key holder. As with all offerings, times could change at any moment and the totes will only be available while supplies last.
What do you think of the times being changed for the Magic Key Holiday Tote distribution times? Have you picked yours up yet? Are you going to? Share your thoughts and opinions in the comments below!