Veteran journalist and Disney Legend Barbara Walters has passed away at the age of 93. The iconic journalist helped shatter the glass ceiling into an industry that was once dominated by men.
"I was the kind nobody thought could make it," Barbara Walters once said. "I had a funny Boston accent. I couldn't pronounce my R's. I wasn't a beauty." However, she was smart, and had ambition, drive, and also character. All of these were coupled with a personality that helped lead her from one achievement to another over the span of a five-decade career.
She was the first woman co-host of the Today show. She was also the first female network news co-anchor. Throughout her career, she was a host and producer for multiple TV specials. She was also the host and chief correspondent of 20/20. She also was the creator and co-host of The View. She is known for interviewing the most fascinating figures in the world, and in the process, she became one herself.
Disney CEO Bob Iger shared the news tonight on Twitter saying, "I have sad news to share today. Barbara Walters passed away this evening at her home in New York." He went on to say, "Barbara was a true legend, a pioneer not just for women in journalism but for journalism itself. She was a one-of-a-kind reporter who landed many of the most important interviews of our time, from heads of state and leaders of regimes to the biggest celebrities and sports icons. I had the pleasure of calling Barbara a colleague for more than three decades, but more importantly, I was able to call her a dear friend. She will be missed by all of us at The Walt Disney Company, and we send our deepest condolences to her daughter, Jacqueline."
Barbara Walters was born on September 25, 1929, in Boston, Massachusetts to Dena and Lou Walters. She attended schools in Boston, New York, and Miami Beach. She earned a B.A. in English from Sarah Lawrence College. Following this, she joined the NBC New York affiliate WRCA-TV. There she became a writer and also the affiliate's youngest producer. Her abilities and experience in research, writing, filming, and editing soon landed her a job as a news and public affairs producer for CBS.
In 1962, she became a writer on the Today show. Within a year she was a reporter at large. Soon she was a co-host for the program but didn't have the title in 1963. It took until 1974 for NBC to formally designate her as the first female co-host for the show.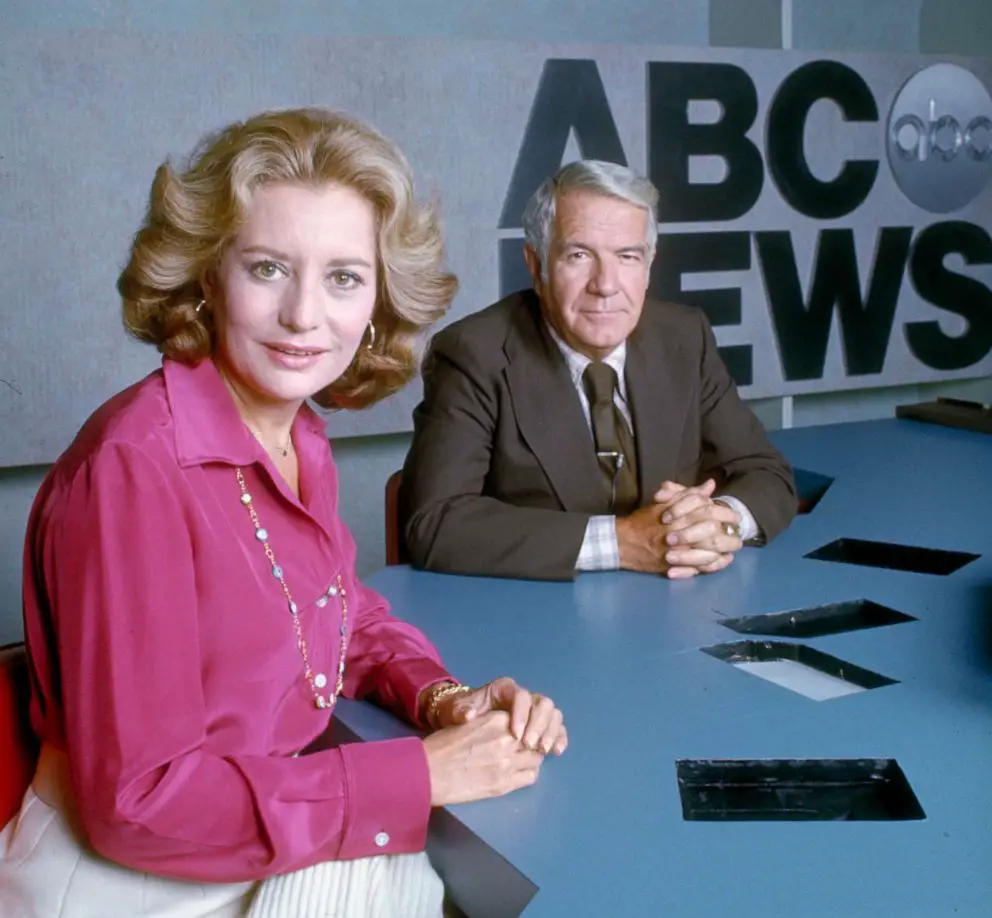 In 1976, Walters moved to ABC and became the first woman to co-host the network news. Throughout her career, she interviewed many world figures including Boris Yeltsin, Premier Jiang Zemin, Margaret Thatcher, Muammar Gaddafi, and Sadaam Hussein. Throughout her career, she won won 12 Emmy awards, 11 of those while at ABC News.
She made her final appearance as a co-host of The View in 2014. Afterward, she continued to be an executive producer of the show and also continued to do some interviews and specials for ABC News.
Barbara Walters was inducted into the Television Academy Hall of Fame in 1989. In 2008, she was named a Disney Legend. The above photos are of Barbara Walters being interviewed by ABC just before the Disney Legends Ceremony on October 13, 2008, at Disney Legends Plaza.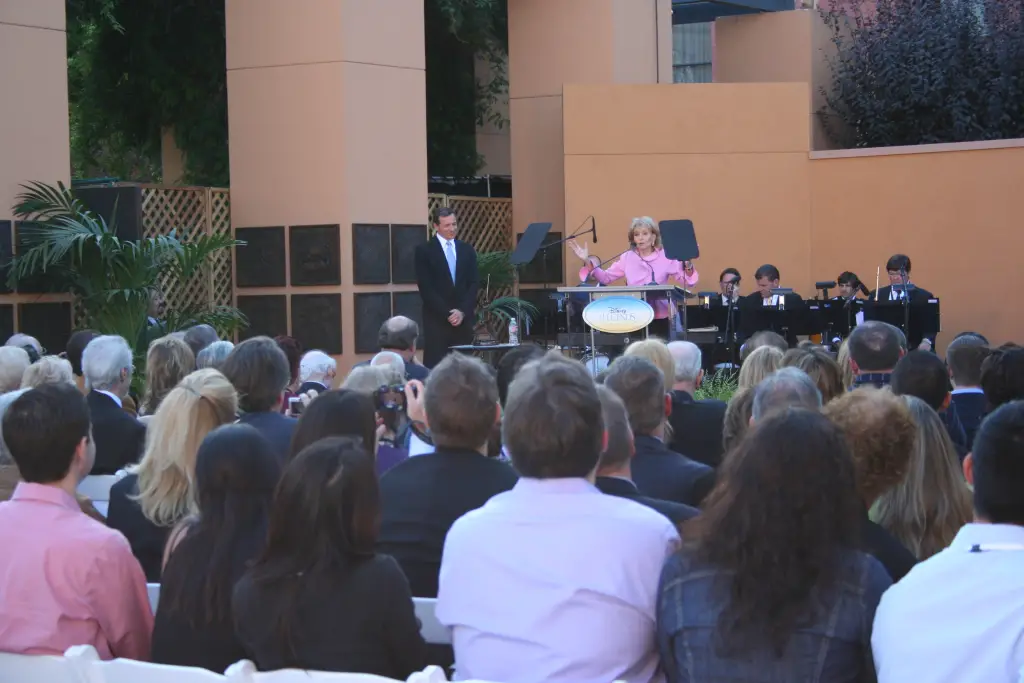 Walters also received honorary degrees from Sarah Lawrence, Ohio State University, Temple University, Marymount College, Wheaton College, Hofstra University, and Ben-Gurion University in Jerusalem.
"Success can make you go one of two ways," Walters once reflected. "It can make you a prima donna, or it can smooth the edges, take away the insecurities, let the nice things come out."