The Walt Disney World Resort is raising prices for its Annual Passes. The price increases are set to go into effect starting on December 8th. At this point, sales of Annual Passes are still on hold for Walt Disney World Resort. When the prices do go up, the new prices will be as follows:
Incredi-Pass – $1,399 (was $1,299)
Sorcerer Pass – $969 (was $899)
Pirate Pass – $749 (was $699)
Pixie Dust Pass – $399 (same)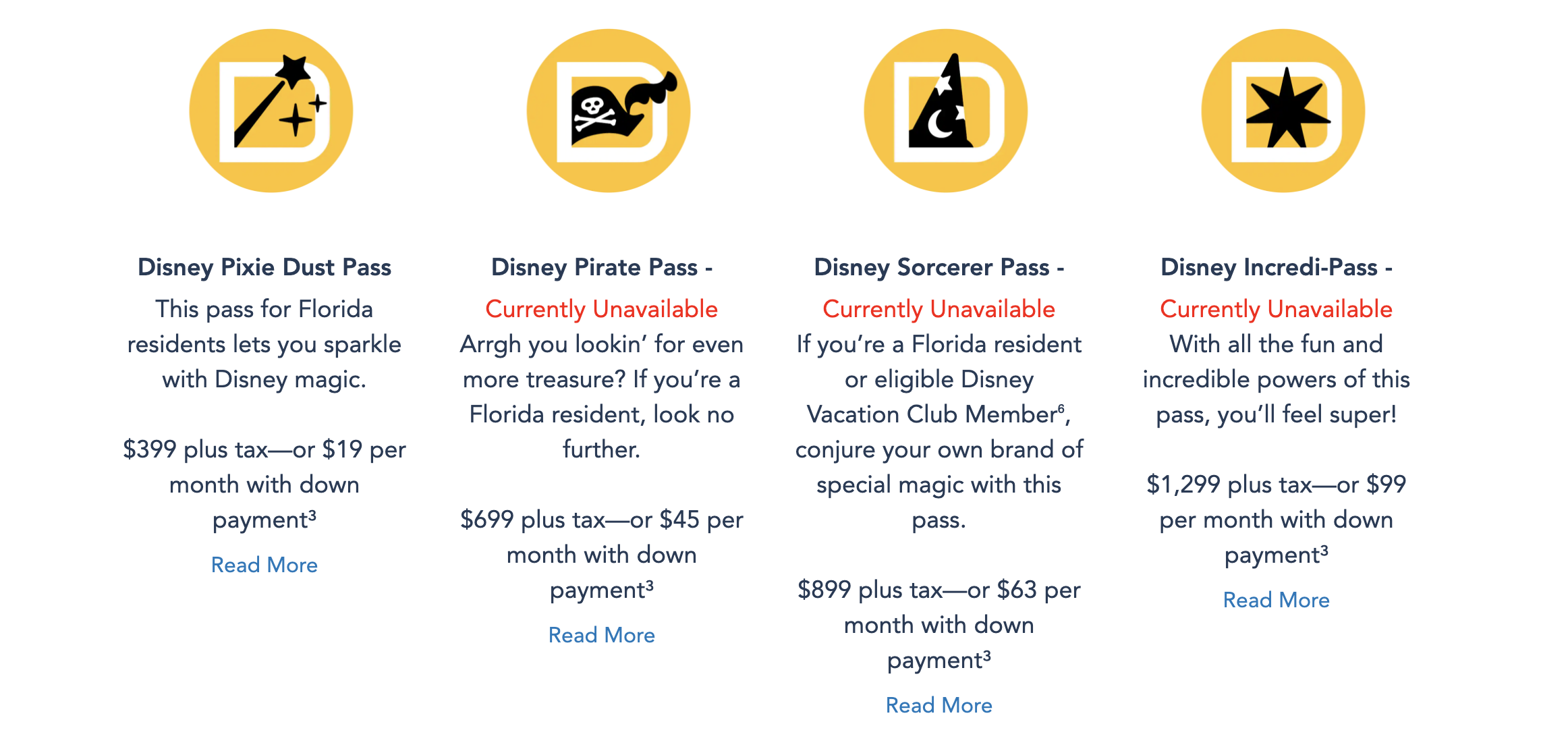 Walt Disney World Resort Annual Pass system was overhauled during the pandemic. Changes were announced in late August 2021. Sales for the overhauled Annual Passes began in September. By November 2021, nearly all of the passes were sold out. Only the Disney Pixie Dust Pass remained available. Pirate Pass, Sorcerer Pass and Incredi-Pass have all been "currently unavailable" since then.
At this point, Walt Disney World Resort has not announced when sales will resume for the "currently unavailable" types of passes. Disney does not anticipate the resumption of sales before the end of the year, however.
Daps Magic will continue to follow this story and provide updates as they become available.