Disney+ revealed yesterday that in honor of the third anniversary of The Mandalorian that there would be a new short released on the streaming service on November 12th, today. This new original short was created through the joint efforts of Studio Ghibli and Lucasfilm. Zen – Grogu and Dust Bunnies comes from the famous Japanese animation house Studio Ghibli.
The new animated short is hand drawn. It is directed by Katsuya Kondo and includes music that was written by Ludwig Göransson. Ludwig Göransson also wrote the music for The Mandalorian.
Artwork that was created for the series was released by Disney+ and can be seen below.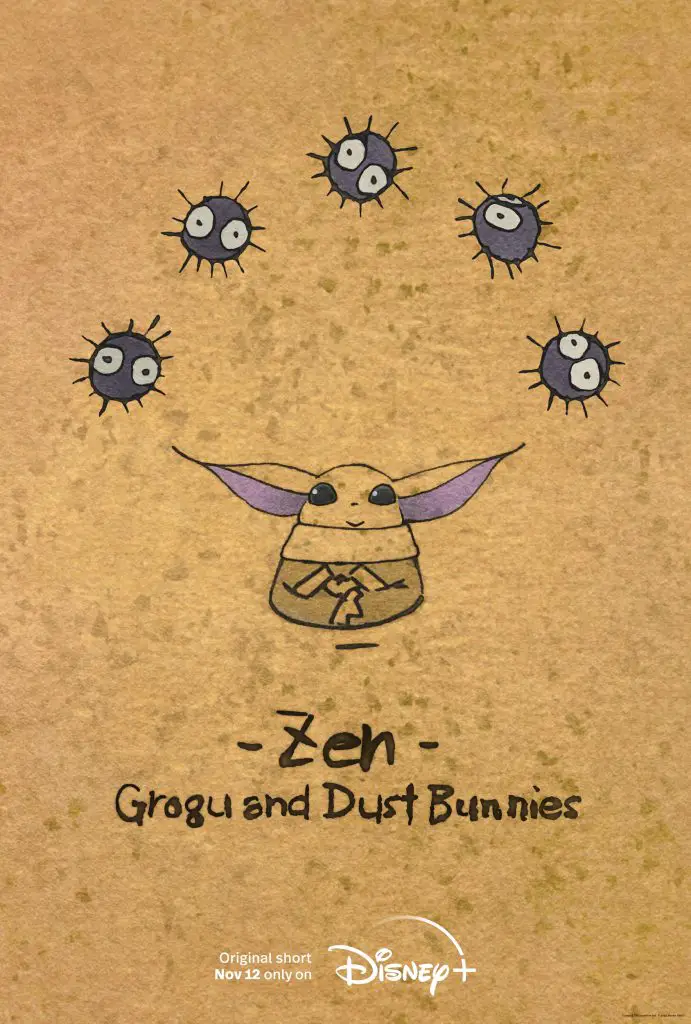 Zen – Grogu and Dust Bunnies is now streaming on Disney+. Have you seen it yet? What did you think? Share your thoughts and opinions in the comments below!