Namor, the antagonist in Black Panther: Wakanda Forever won't be getting a stand alone film in the Marvel Cinematic Universe anytime soon. The reasoning will be found below, as will some spoilers from Black Panther: Wakanda Forever. Only read on if this isn't a problem.
SPOILERS AHEAD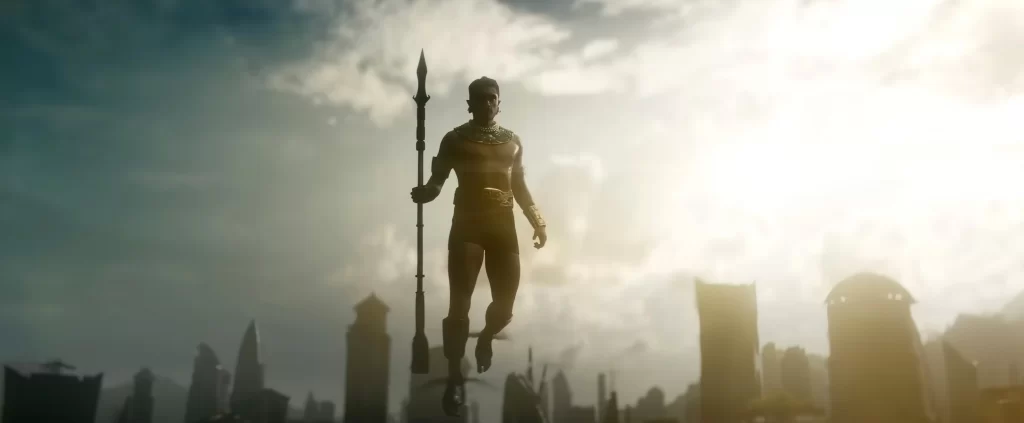 In Black Panther: Wakanda Forever, Namor went up against the people of Wakanda as both Wakanda and his undersea Kingdom of Talokan from the rest of the surface world which is actively and aggressively seeking vibranium. The conflict led to Namor killing Queen Ramonda and then Shuri sparing his life for the good of their two peoples. The end of this movie left the door very much open for a return of Namor.
A potential return of Namor will not be in a stand-alone movie in the Marvel Cinematic Universe, however. This comes down to a deal that is in place between Marvel Studios and Universal Pictures. This allows for Namor only appearing alone in marketing materials if it is a series of posters. Basically, the character is currently being "borrowed" from Universal Pictures Black Panther: Wakanda Forever producer Nate Moore explained in an interview with The Wrap. Moore explained the rights issue in the following way:
"It honestly affects us more, and not to talk too much out of school, but in how we market the film than it does how we use him in the film. There weren't really things we couldn't do from a character perspective for him, which is good because clearly, we took a ton of inspiration from the source material, but we also made some big changes to really anchor him in that world in a truth that publishing never really landed on, I would argue, in a big way."
The resulting character choices made for a solid antagonist that was ruthless but also sympathetic. By the end of the film, movie-goers could find themselves wanting to see more of Namor. While this is definitely a possibility, it just won't be in a stand-alone film. There could be more of Namor in the future and it appears that Marvel Studios has a lot of lee way to develop his story in the way that they see fit.
Namor isn't the first character in the Marvel Cinematic Universe to have some challenges like this. Marvel Studios used to be in the habit of selling of rights to its characters in the 90s to avoid bankruptcy. This has led to challenges with characters like the Hulk and the X-Men, who are now back in the Marvel Studios stable thanks to Disney's acquisition of what is now known as 20th Century Studios. Spider-Man has also created challenges for Marvel Studios as his rights, and several characters around him, are owned by Sony. This is why it took so long for Spider-Man to enter the MCU. It is also why his stand-alone movies are not on Disney+. Looking at Namor's future in the MCU, fans should have some hope. Universal Pictures still own rights to the Hulk and he has had a very significant role in the MCU. The future of Namor could be more like Hulk's history, rather than the complications Marvel Studio has faced with Spider-Man through the years.
The story of Namor did not appear to be wrapped up at all by the end of Black Panther: Wakanda Forever. In many ways, the movie was an origin story for him and Shuri as Black Panther. As Phase Four of the Marvel Cinematic Universe wraps up, there are a lot of stories that seem on the verge of being told. While there isn't any announced future for Namor, the end of this movie seemed like the beginning of a bigger tale being told.