Two new characters from Wakanda will soon be aboard the Disney Cruise Line as a part of Marvel Day at Sea. Today, it was announced that both the new Black Panther and Okoye, General of the Dora Milaje, from Black Panther: Wakanda Forever will be debuting on the Disney Cruise Line in January 2023. These iconic Wakandan warriors will be joining the largest assembly of Super Heroes and also Villains from the Marvel universe on board the Disney Dream.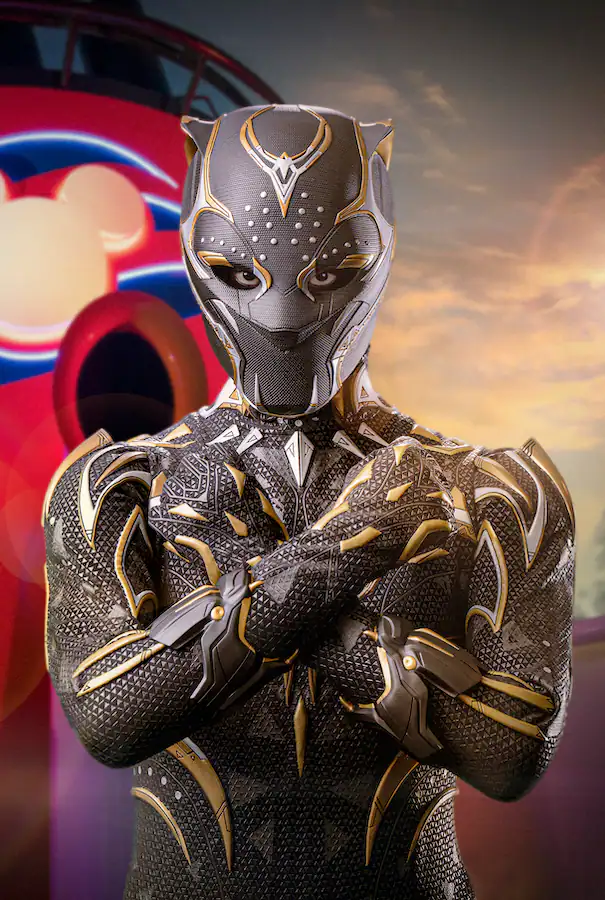 The new Black Panther will be making her first appearance aboard one of the Disney Cruise Line ships. Guests aboard the Disney Dream will get to meet the new protector of Wakanda in an all-new heroic encounter. The Black Panther will also be appearing in Heroes Unite. This is the event's signature nighttime spectacular that includes special effects, stunts, and pyrotechnics.
There will also be a new show featuring General Okoye that will help guests become a warrior ally of Wakanda. This will be found in the atrium. Warriors of Wakanda will allow recruits to train with the Dra Milaje during an interactive experience for the whole family.
Marvel Day at Sea Description
Marvel Day at Sea is one action-packed day aboard a five-night sailing on the Disney Dream where you can interact with all your favorite Super Heroes and Villains through all-day entertainment, including heroic encounters, stage shows, film and TV screenings, unique merchandise, themed food and beverage offerings, and activities for families, kids and adults. Marvel Day at Sea will take place on nine Western Caribbean cruises sailing from Miami in early 2023. 
Marvel Day at Sea will be offered during the following cruise dates:
Departing Jan. 7, Jan. 21, Feb. 4, Feb. 18 and March 4, 2023, the itinerary features Georgetown, Grand Cayman and Disney's private island in the Bahamas, Castaway Cay. 
Departing Jan. 16, Jan. 30, Feb. 13 and Feb. 27, 2023, the itinerary includes stops at Cozumel, Mexico and Castaway Cay. 
Book your Marvel Day at Sea cruise today through Mouseways Travel (Daps Magic's official travel partner). What do you think of these two now Wakandan Warriors coming to the Disney Dream? Share your thoughts and opinions in the comments below!