Calling all dreamers! Magic Happens Parade is officially returning to the Disneyland Resort on February 24, 2023! This parade debuted in February 2020, so it will be almost three years after its original limited run!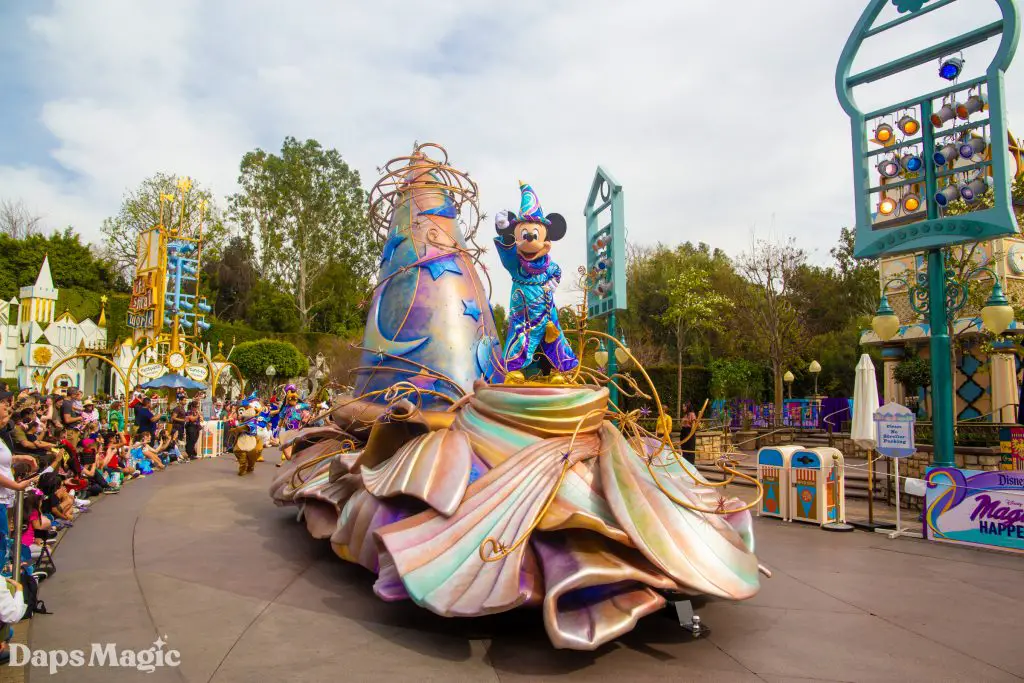 The date was announced by Disney Parks on Twitter, showing high-energy footage from the original run of the parade. You can see the announcement below!
This parade was a runaway hit for us at Daps Magic. We loved the parade both during the day and the night and even braved the rain to try and catch this parade in the few weeks it was around! The music is so fun, it will leave you dancing through the rest of your day. If you have not had a chance to see this parade in person, I highly recommend you catch it next year!
Are you excited to see Magic Happens make its grand return to Disneyland Park on February 24, 2023? Which float are you most excited to see? Be sure to connect with us on Twitter and Facebook to let us know!