Growing up in the midwest I have many memories of walking on a cold evening with my family and looking at Christmas lights in various neighborhoods. Sometimes the snow would come down and create a beautiful filter through which to look at the Christmas lights. Today, Illuminate Silverlakes is officially opening in Norco, California. This experience recreates some of the experiences and feelings I remember from growing up. On Wednesday, November 23, 2022, the Daps Magic team was invited to come and check out Illuminate Silverlakes and get a healthy dose of the holidays on a rather cool evening.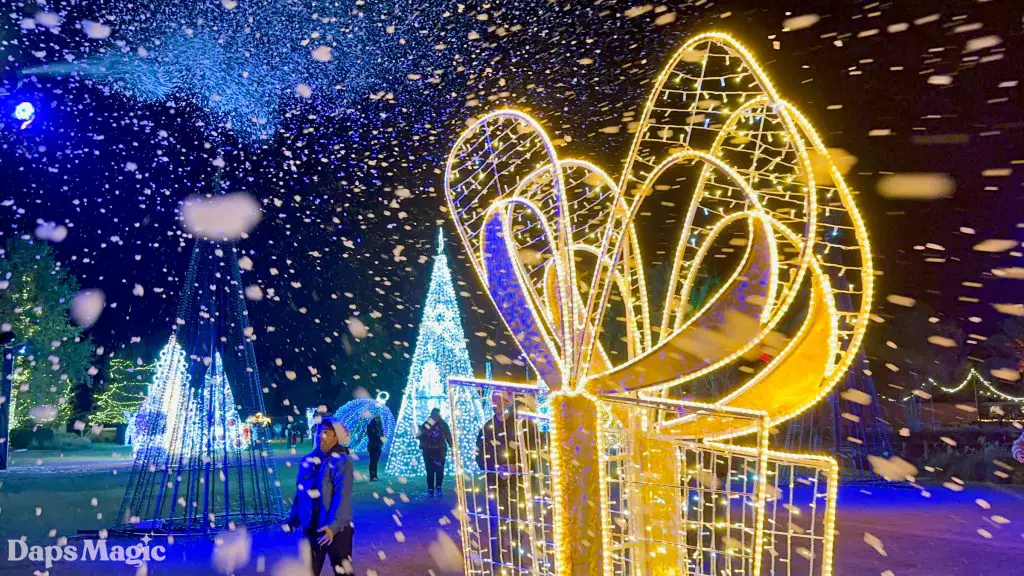 Illuminate Silverlakes is centered around a beautiful little lake found in Norco. Nightly, a light display is illuminated (I see what they did there) to create a winter wonderland to walk through. This includes snow that comes down throughout the night in the center of the display. The display has multiple sections with different themes found throughout. An entire evening could be spent taking photos for Christmas cards or Instagram in and around the different parts of the display. There are some perfect spots for family photos, couples photos, or just for some fun portraits.
Meeting Santa at Illuminate Silverlakes
Near the light display, Santa Claus meets with guests on a deck that also has Christmas lights on it. The backdrop for Santa is the lake and light display. Santa's elves are all around to assist with the queue, create some magic moments, or take "elfies!" They almost upstage Santa with how fun they are! Just off the deck, there is also a bar with tables around that really is rustic and magical. Adults can purchase an adult version of hot cocoa there to add an extra layer of warmth to the evening.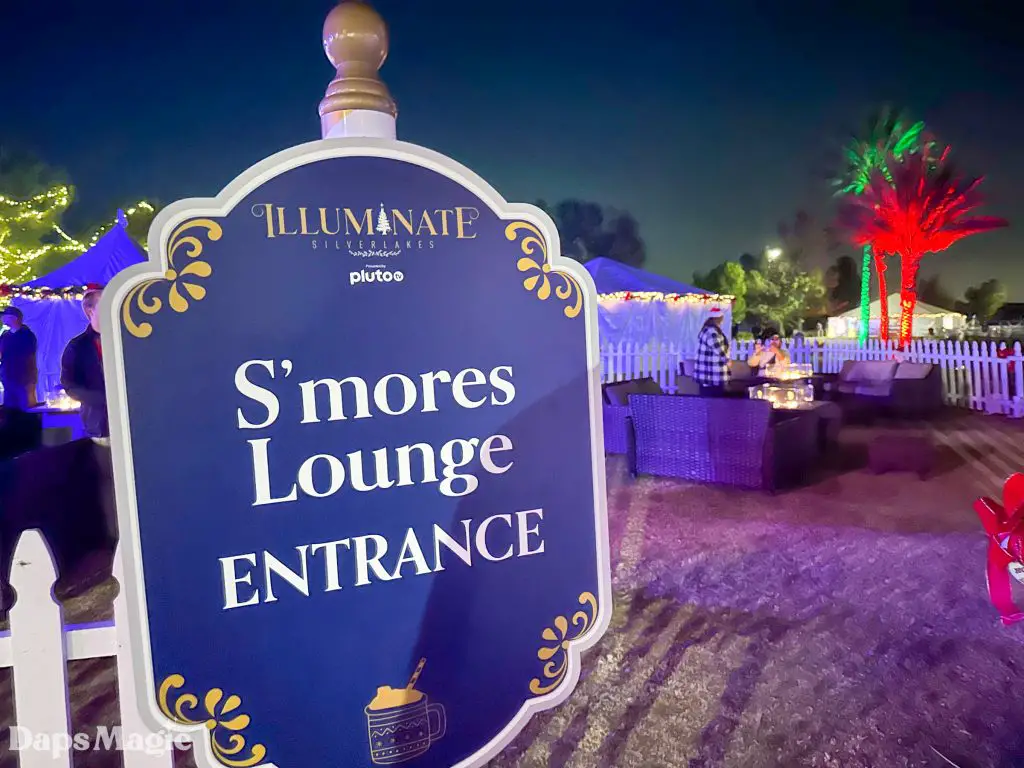 There are other food and beverage options found throughout Illuminate Silverlakes as well. On the night the Daps Magic team visited, lines formed for the two main beverage locations. If food is on the agenda, do that first before the lines get long. The centerpiece of this half of Illuminate Silverlakes is a S'mores Lounge that is also ridiculously cozy. Guests can purchase s'mores kits and then take them to the lounge and enjoy sitting around the fire with a cup of hot cocoa creating their s'mores. This also is popular so be strategic when wanting to make s'mores. If s'mores aren't your thing, don't worry, there are plenty of other desserts available as well. Once done with some snacks, there are other booths to explore and shop at as well.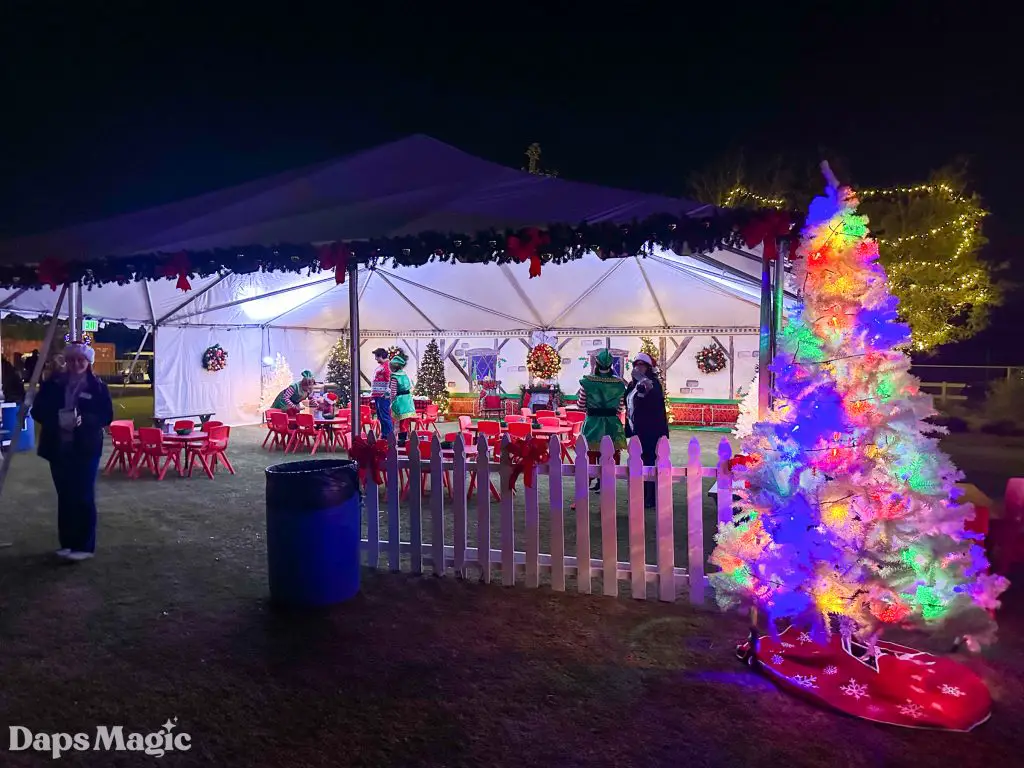 Along with s'mores, shopping, Christmas lights, and Santa Claus, Mrs. Claus has also created a cabin to decorate some Christmas Cookies throughout the evening. Across the way, a stage offers performers throughout the night. This included Renee Rojanaro and her swinging Holiday Spice Band when we were there that performed many Christmas classics. Kids Imagine Nation Holiday Dance Party had the young ones dancing the night away and having a blast. Definitely Dickens Holiday Carolers brought a classic caroling experience to Illuminate Silverlakes. Walter Simonsen's Holiday Hop brings pop performances of holiday songs to the stage.
Illuminate Silverlakes runs from November 25 through December 30, 2022. It is a lovely way to spend the evening with friends and family in a classic Christmas setting. It is also a great way to get some beautiful Christmas photos for the family! Tickets are:
Adult Admission: $48
Child Admission (Ages 4 – 11): $34
Children Ages 3 and under: Free
Parking: $20
Currently, there is a 40% Thanksgiving discount that can be used with the code THANKFUL. This sale ends at midnight on November 26, 2023. More details about Illuminate Silverlakes can be found at Illuminate.holiday.