A new dining package has been announced for ticket holders for Drawn to Life presented by Cirque du Soleil and Disney. Drawn to Life is a love letter to Disney animation. Cirque du Soleil performers and beautiful Disney music bring together classic stories and characters to life. Now, for those with tickets, there is also the opportunity to experience dinner with this magical show. This is with the Animated Evening – Drawn to Life prix fixe dining offer.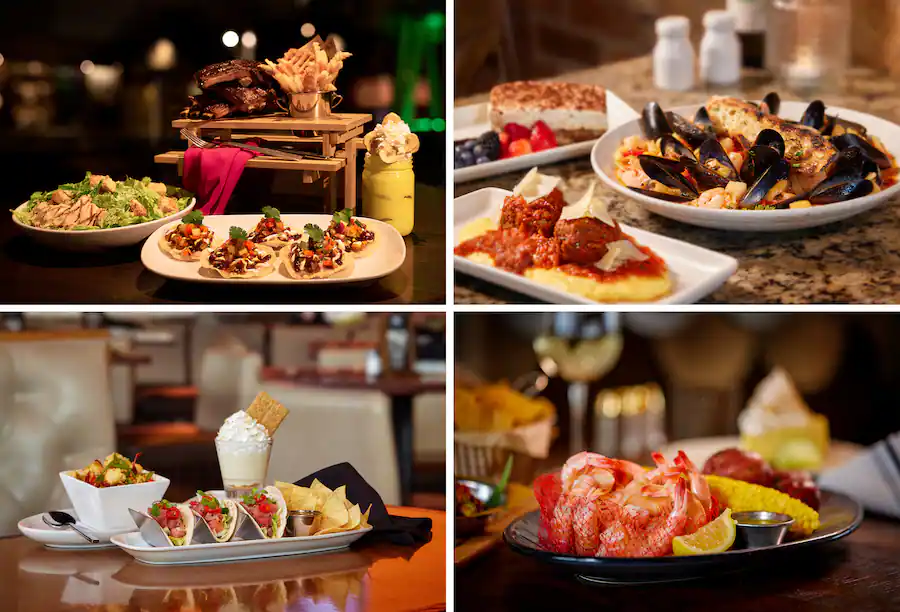 The Animated Evening offers guests the chance to enjoy a meal at one of 13 Disney Springs restaurants. This can be done either before or after they catch a performance of Drawn to Life. For each of these 13 restaurants, there is a special prix fixe menu that has been created just for the Animated Evening. This creates a complete Disney experience as the magic of the Cirque du Soleil acrobatics and memorable Disney magic come together for an incredible night.
For those who want to book an Animated Evening, simply do the following:
Purchase Drawn to Life tickets at Cirque du Soleil online or call Cirque du Soleil at (877) 924-7783
Book dining reservations for Animated Evening by calling (407) 587-5981
Ask for the Animated Evening menu when arriving at the restaurant
Enjoy a magical life of Drawn to Life and amazing food
The Disney Springs website has more details about the Animated Evening offering. Discounts apply for Disney Vacation Club, Annual Pass, or the current Florida Resident ticket offer.
What do you think of this dining experience for Drawn to Life? Share your thoughts and opinions in the comments below!