Walt Disney's The Jungle Book: Making a Masterpiece is an exhibit about The Jungle Book that is now open at The Walt Disney Family Museum. This exhibit gives a comprehensive and immersive look at just how this animated classic came to be. For the opening of this exhibit, DAPS MAGIC was invited to a special event that included a panel on the movie and also a reception after. This also was a chance to check out the exhibit the night before it opened to the public.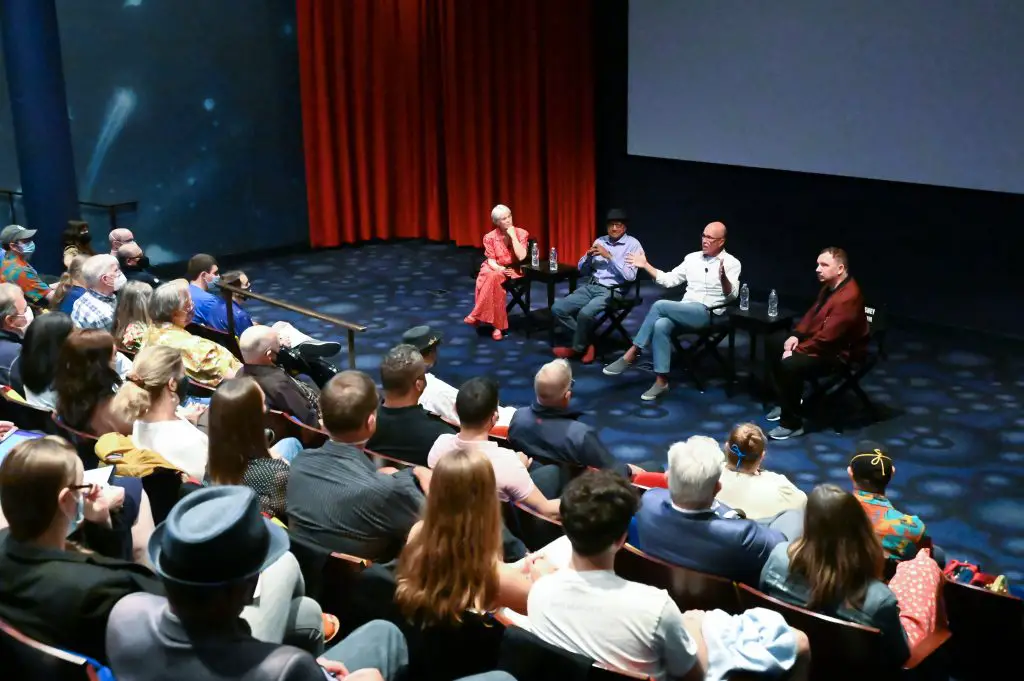 The panel included Disney Legend Andreas Deja, Disney Legend Floyd Norman, Darleen Carr, and Bruce Reitherman. It was also hosted by Dejas. A lifelong fan of The Jungle Book, Dejas saw the film as a kid and knew that is what he wanted to do with his life. This set him on a trajectory that would eventually lead him to the Walt Disney Animation Studios where he worked on characters like King Triton, Gaston, Jafar, Scar, Mickey Mouse, Lilo, Tigger, and Mama Odie to name a few. He shared during the panel that "passion really takes you places" when talking about the journey this movie started him on. He also noted that The Jungle Book is still the most successful movie in Germany.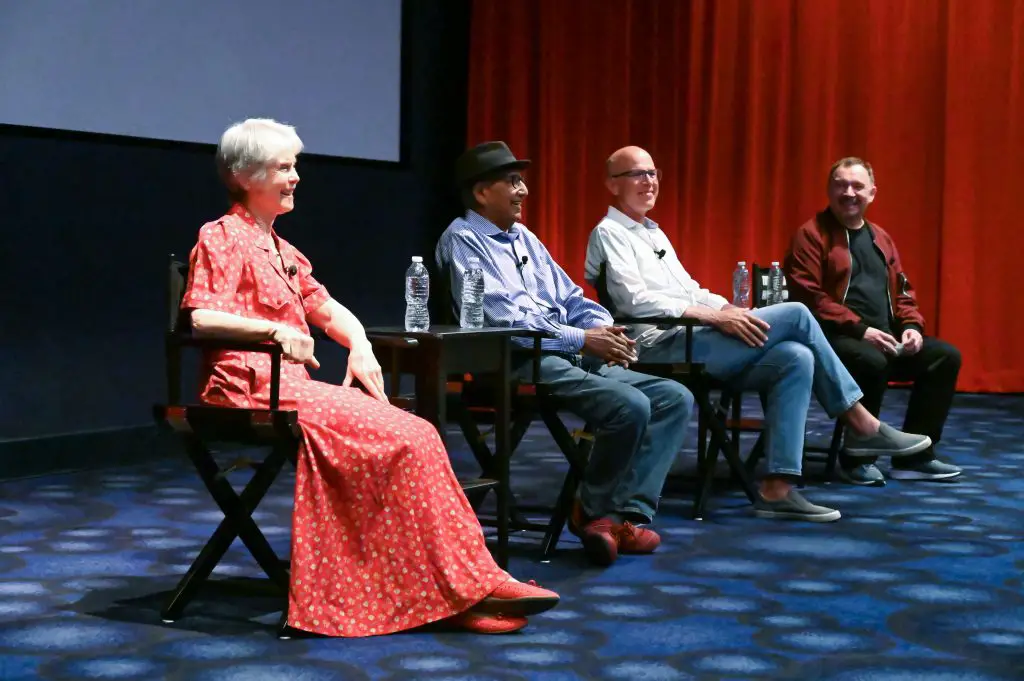 The opening of this exhibit comes as The Jungle Book celebrates its 55th anniversary. Bruce Reitherman, who voiced Mowgli in the film, shared that during the making of the film he was working with all these big personalities but really, "I was just being a kid." Reitherman also got emotional when he shared about working with his dad, director Wolfgang (Woolie) Reitherman on something so special. He noted that Disney was a fun place to work but everyone was also serious about their work.
Clint Howard, who wasn't available for the panel, voiced Hathi Jr. Andreas Dejas interviewed him before the panel and Howard shared some memories. One of which was how when he was recording the film, he really wasn't confident about doing the song. That was until he sat down with Richard Sherman to work on it and then Walt Disney walked in and said "You're doing a wonderful job, Clint" followed by a salute. Howard shared that it was "one of those memories I will never, ever forget."
Floyd Norman was a story artist for The Jungle Book. He shared some fun stories and tidbits about the movie. One of which was that Trust in Me was actually originally written by the Sherman Brothers for Mary Poppins. Norman was also with Sterling Holloway for the Trust in Me recording session. This all came from a happy accident that got him working on this film, which h hadn't been planning on. Floyd Norman used to draw gag drawings that would then get xeroxed by people and shared around the studios. Apparently, Walt Disney saw one of these gag drawings (or maybe more) and decided that Norman should be in the story department. History was made.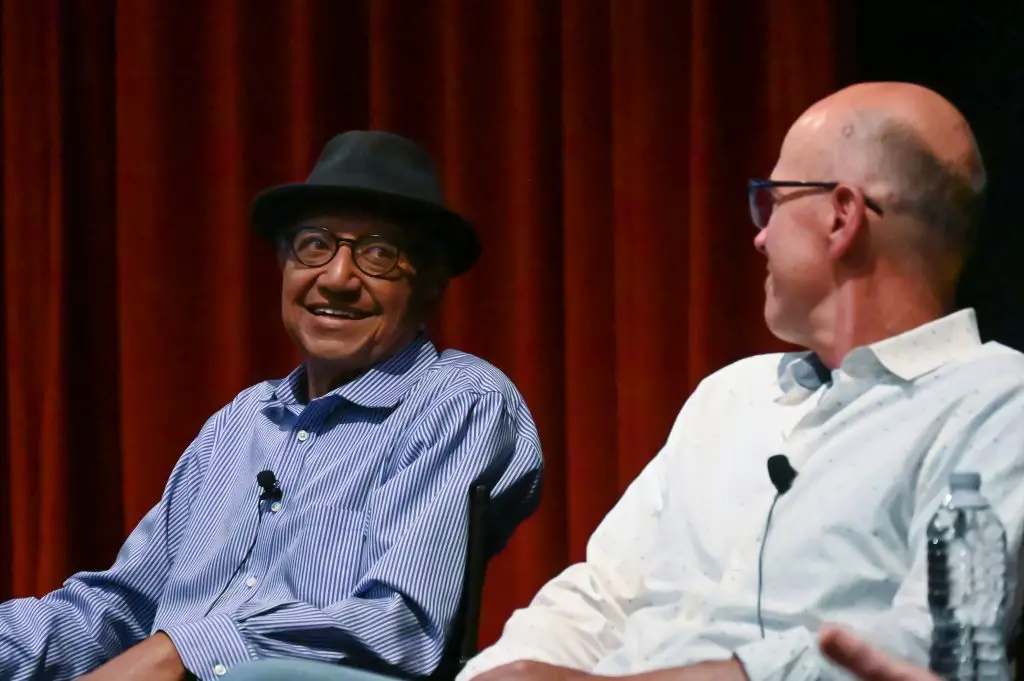 In the story department, Floyd Norman shared that The Jungle Book was the "best film I ever worked on in my career." He also shared that he was terrified to be in meetings with Walt Disney but also that Disney was "not difficult to work for."
Originally, The Jungle Book was going to be a little darker of a story, but Walt Disney wanted more fun. As the movie developed, the story department wasn't always sure where this story would go. This was particularly true for the ending. Walt would simply say, "just give me some good stuff" and that he would take care of the story. The team really didn't know how the movie was going to go, but Walt Disney did and Norman shared that the film really was Walt Disney's.
Floyd Norman also shared how he was particularly terrified of Bill Peete (and really all of the legendary 9 old men). He would sneak into Peete's office when he was gone to take a look at the storyboards for The Jungle Book.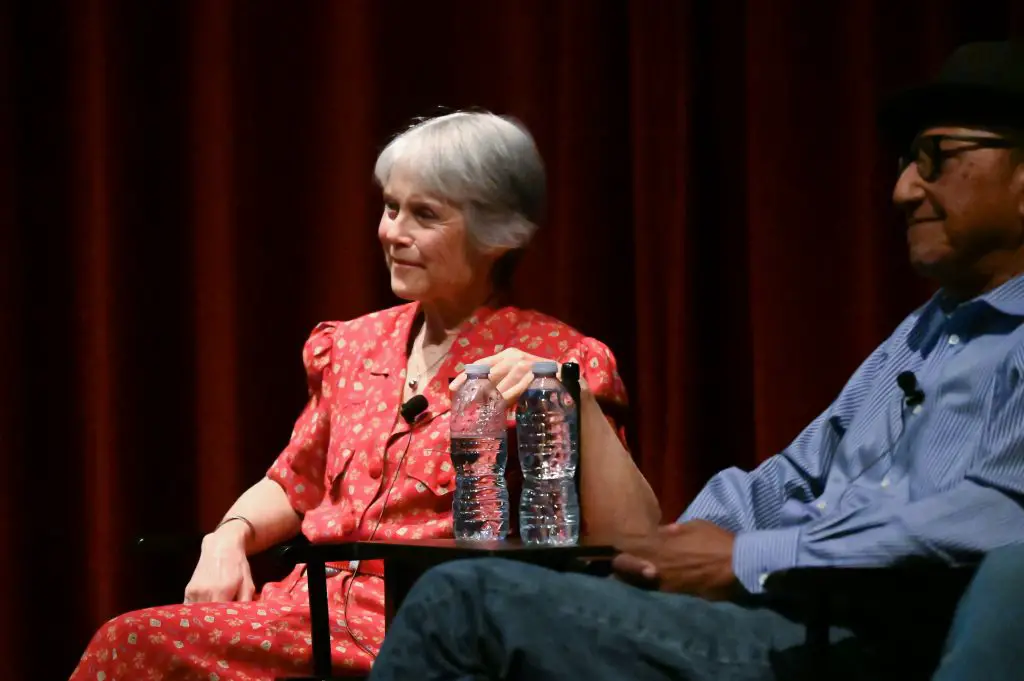 Darleen Carr was the voice for the girl from the Man Village who sings My Own Home. She shared how she was put on a long-term contract with Disney during the last year of Walt Disney's life. This happened when she was called in for a meeting/audition with Disney. Disney was looking for basically the "next Hayley Mills" Carr shared. At the time, Carr was 14. She was so nervous that when Walt Disney asked her to sing something, she picked up her guitar and sang for 45 minutes. She went on to sign a 7-year contract after her nerve-wracking audition.
When she was doing the recording for her The Jungle Book song with the Sherman Brothers, Walt stopped by to say hi. He really did that in everyone's recordings, she shared. "I was the luckiest little girl in the whole wide world," Carr said. During her time at Disney, she did a lot of different projects at Disney. Sadly, when Walt Disney passed after a year, her contract was cut short prematurely due to the uncertainty of the future.
As the panel wrapped up, there was a question and answer time for the four panelists. During this, Dejas talked about the process of developing The Lion King. He also shared some of its origins. He shared more about his love of The Jungle Book and how now he knows it the people who created it so well that he can recognize the subtle differences in Mowgli at different points in the movie and tell which of the 9 old men worked on him at that point.
As the panel wrapped up, Dejas shared that when The Jungle Book came out, there was a lot of stuff happening around the world and people simply wanted something wholesome. This movie fit that bill.
Walt Disney's The Jungle Book: Making a Masterpiece is a beautiful exhibit that shares stories like those heard during the panel at The Walt Disney Family Museum. It doesn't just show art on a wall. Instead, it is a beautiful telling of the story for how this exhibit was made about how this beautiful movie was made. This exhibit truly is a labor of love by guest curator Andreas Dejas and the team at The Walt Disney Family Museum.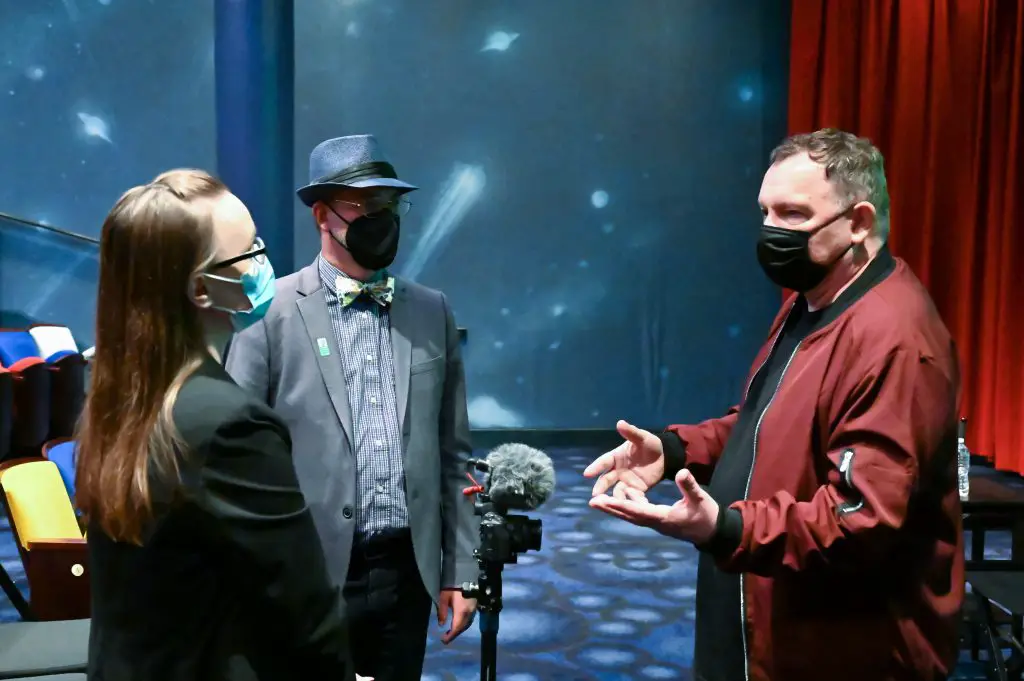 After the panel, Andreas Dejas stuck around for a few minutes to chat about the exhibit, his love of The Jungle Book, and another labor of love he has that will be soon released. He also shared about one of his collaborators for it, who happens to also be a Disney Legend. Perhaps not the one you'd think though? He also shared what his favorite piece in the exhibit is. Watch this interview below!
Walt Disney's The Jungle Book: Making a Masterpiece is currently on display at The Walt Disney Family Museum in San Francisco, California in the Diane Disney Miller Exhibition Hall. The exhibit will be offered until January 8, 2023. It includes over 300 pieces of rare art including original animation drawings and cels that are on loan from animation enthusiast and collector Mike Glad, retired Disney Creative Director and animator David Pacheco, and Deja's own collection. There are also maquettes, model sheets, pencil tests, story sketches, concept art, behind-the-scenes photos and documents, American and international movie posters, merchandise, interviews, archival film clips, and immersive experiences as a part of the exhibit. Have you ever wanted to dance with Baloo and be in The Jungle Book? Now's your chance!
The Walt Disney Family Museum is open Thursdays through Sundays from 10:00 AM to 5:30 PM. More information about Walt Disney's The Jungle Book: Making a Masterpiece can be found at waltdisney.org.